The week began with lots of sunshine. That sunshine will lead up to the return of some heavy rain for all of the ArkLaTex Tuesday. The rain could change to some snow over the northern edge of the area Tuesday night. A lengthy period of rain begins this weekend.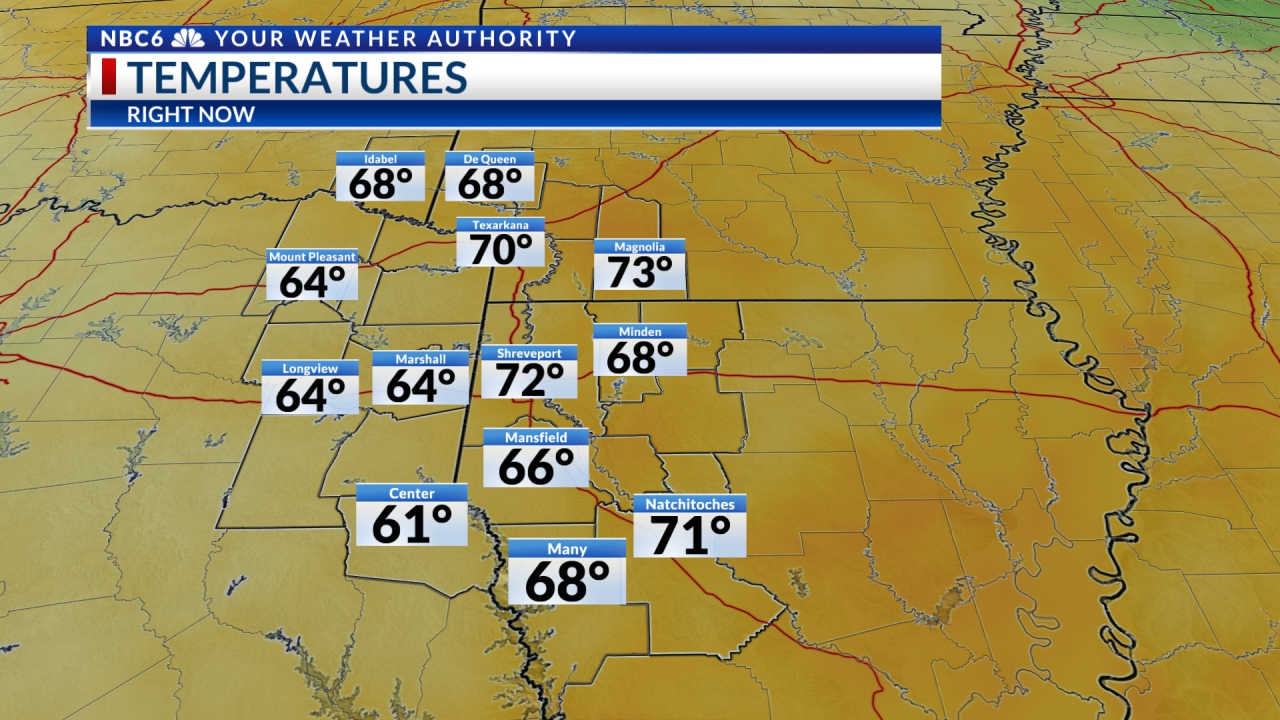 Below-normal temperatures continue: Despite lots of sunshine Monday, temperatures stayed near or below normal over most of the ArkLaTex with daytime highs in the middle 50s. It will get cooler during the next few days thanks to clouds and rain. Temperatures Monday night will return to the mid to upper 30s. We will see highs Tuesday mainly in the 40s. It will stay rather chilly Wednesday. Thanks to lingering clouds, highs Wednesday will likely stay in the 40s.
Lots of rain and a little snow: Futurecast shows that we will see clouds return to most of the ArkLaTex tonight. Rain will develop to our west tonight and move into our area Tuesday. It will become heavy at times with some thunder. Severe weather is looking unlikely for our area as the best chance for strong storms will be well to our southeast over SE LA and S MS. As the main upper-level low causing the rain moves a little to the north of the ArkLaTex Tuesday night, the rain will likely change over to snow over the northern edge of the area. As of right now, it appears that accumulations will be rather light with totals of less than 1".
Futurecast shows that an inch or so of snow will be possible over the extreme northern edge of McCurtain County close to the Le Flore County line. The areas that stand the best chance of seeing some minor snow impacts will be the northern half of McCurtain county, and possibly parts of Sevier and Howard counties. A few flakes will be possible as far south as Texarkana.
Rainfall potential: Futurecast shows that pretty much all of the ArkLaTex will receive at least one inch of rain Tuesday and Tuesday night. A few isolated locations could get closer to two inches. This likely won't produce much of a flash flood threat, but a few isolated reports of brief flooding in low-lying areas will be possible.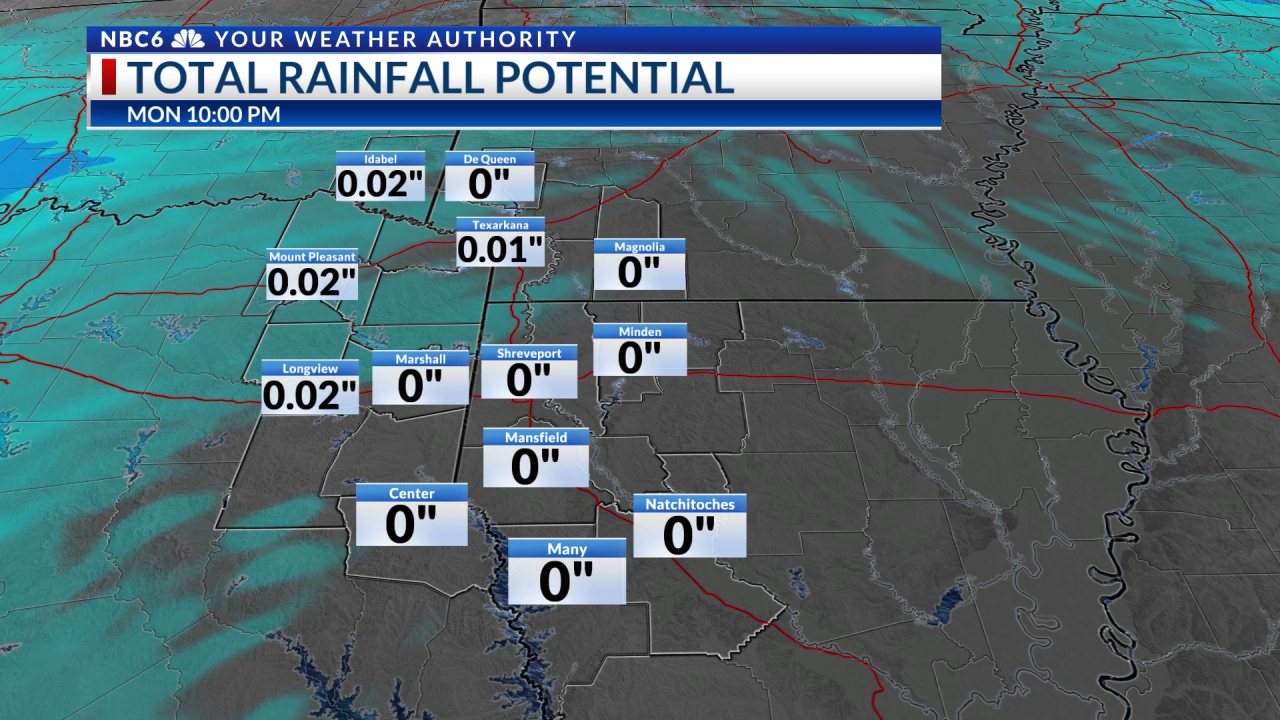 10-day pattern: Much of the rest of the 10-day outlook looks very similar. We will take a break from the rain Wednesday, Thursday, and Friday with a gradual warming trend. By the weekend highs will be in the 60s and lows will warm into the 40s and 50s. A rather extended period of rain could begin late Saturday and continue through much of next week. Rain will increase late Saturday and especially Saturday night. It's possible that we could see rain in the forecast through next Thursday. As of right now, a blend of models shows that if you combine Tuesday's rain with that expected later in the 10-day period, most of our area will receive two to three inches. Severe weather is looking unlikely during the next 10 days.
Get daily forecasts and exclusive severe weather details on storms as they approach your area by downloading the Arklatex Weather Authority app now available in the App Store and Google Play