Next best chance of rain returns this weekend and triple-digit heat next week
Expect just a slight chance for a random afternoon thunderstorm for the next few days. Rain chances will increase a little this weekend. Next week still looks dry with a big warming trend. Highs could soar into the triple digits by the end of the week.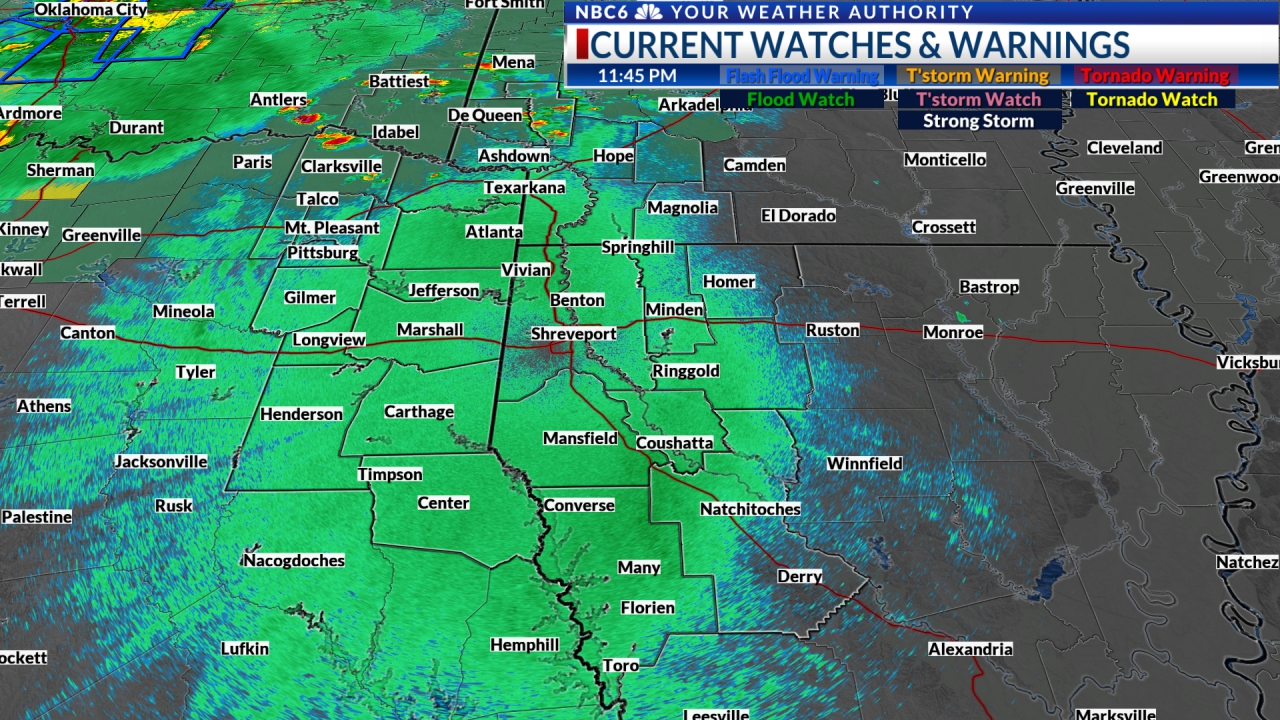 Temperatures start to get hotter: Rainfall today has been rather isolated around the ArkLaTex. Temperatures Wednesday began in the mid to upper 60s at most locations. We have since warmed into the upper 80s to lower 90s. We will see a small warming trend over the next few days. Lows Wednesday night will return to the mid to upper 60s. We will see daytime highs Thursday in the low to middle 90s. Expect similar temperatures to return Friday.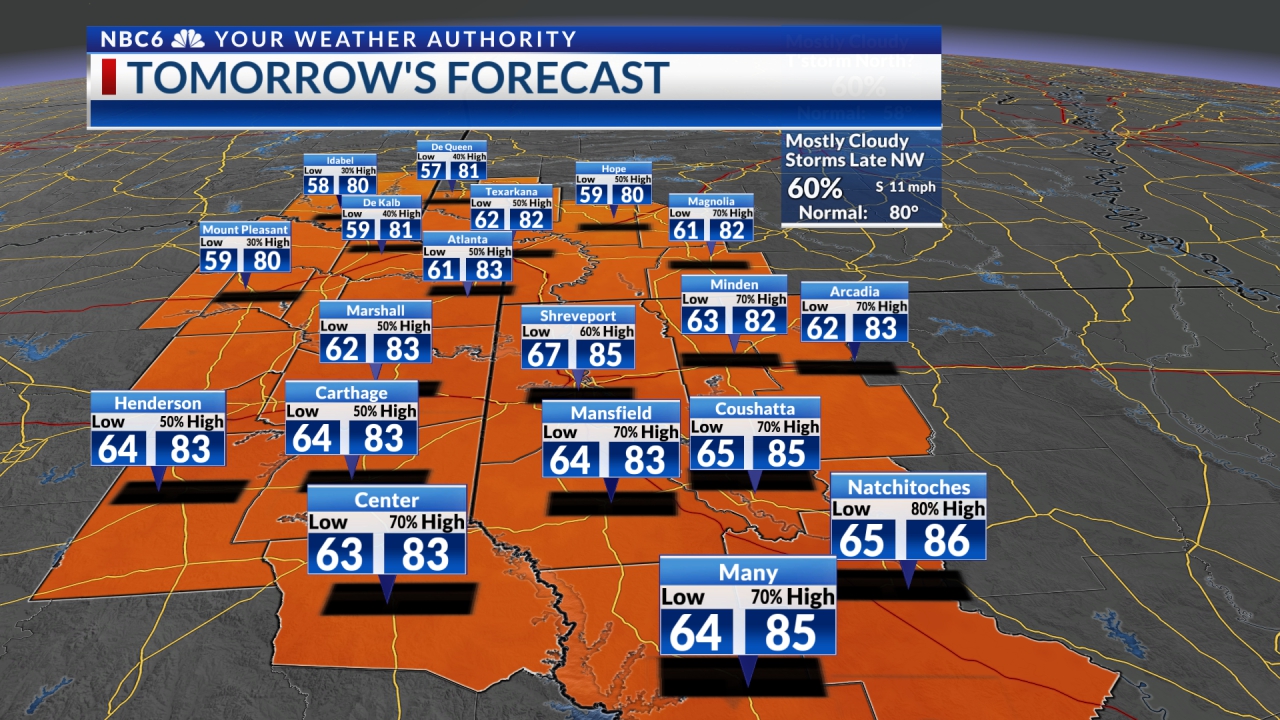 Slim rain chances for a few days: Futurecast shows that we will see today's isolated showers and thunderstorms come to an end Wednesday evening. Expect a partly cloudy sky Wednesday night. Thursday will begin with lots of sunshine over most of the area. Some clouds will mix in with the sunshine Thursday afternoon with a slight chance for a hit-or-miss thunderstorm. Any storms that develop Thursday afternoon will end Thursday evening and we will again see a partly cloudy sky Thursday night. Expect this same cycle to repeat itself Friday and Friday evening.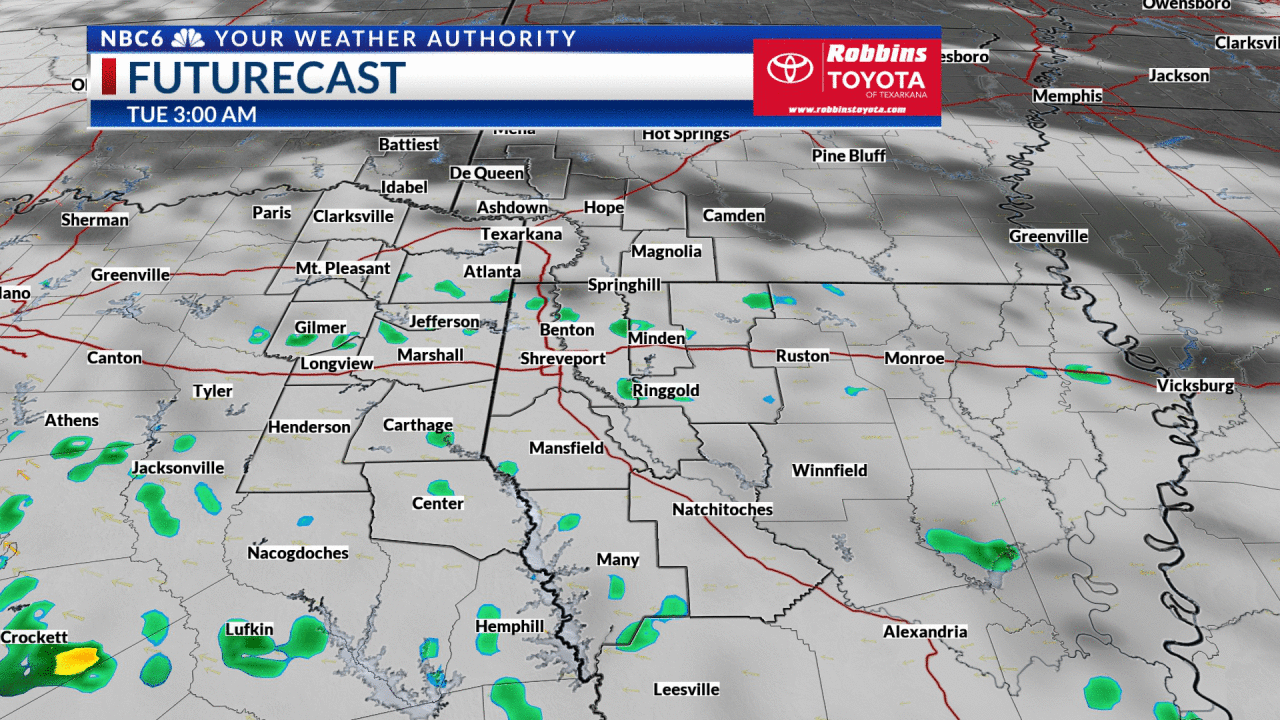 A better chance of rain this weekend: A weak upper-level disturbance will move over the ArkLaTex this weekend and will bring a better chance of more widespread showers and thunderstorms. Despite the uptick in the coverage of the rain, rainfall totals should be rather limited as most of the area will receive less than 1" of rain. This chance of rain will likely end Sunday night and will then begin a period of dry and gradually hotter weather.
Triple-digit heat next week? Long-range models are still indicating that we will see a rather strong upper-level ridge of high pressure build over Mexico early next week. This ridge will likely expand to the northeast over the ArkLaTex late next week and result in the hottest temperatures of the year so far. It is looking promising that we could see several days with daytime highs close to 100 degrees. This heatwave could last well into the following week.
Get daily forecasts and exclusive severe weather details on storms as they approach your area by downloading the Your Weather Authority app now available in the App Store and Google Play