Rain chances to decrease with the hottest temperatures of the year so far next week
It appears that the thunderstorms over the next few days could become more isolated. Temperatures will get a little hotter for the rest of the week. The rain threat could increase a little this weekend and then end next week with extreme heat possible.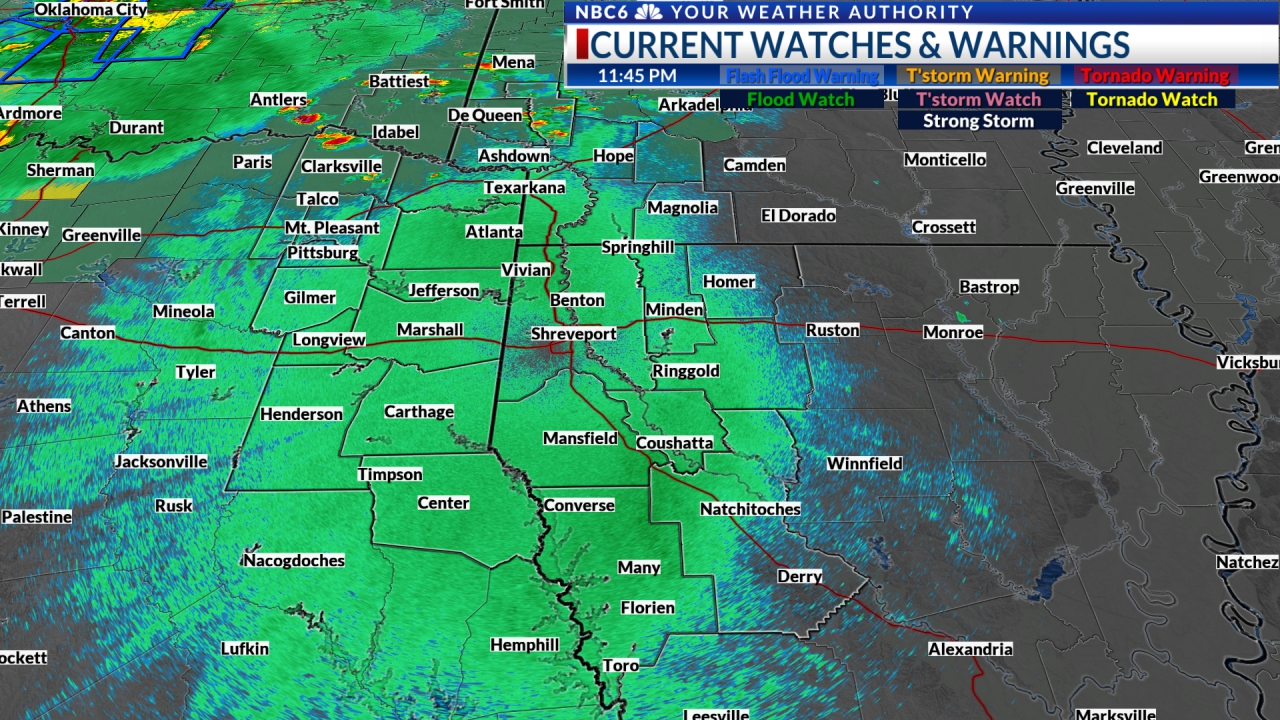 Summer's grip on the ArkLaTex tightens: Scattered showers and thunderstorms have returned to parts of the ArkLaTex Tuesday. These storms will end late this evening with temperatures returning to mid to upper 60s overnight. Temperatures Wednesday will likely stay close to normal with highs mainly in the upper 80s to lower 90s. We will see a slight increase in the heat for the rest of the work week with highs warming into the low to middle 90s. Overnight lows could warm into the upper 60s to lower 70s.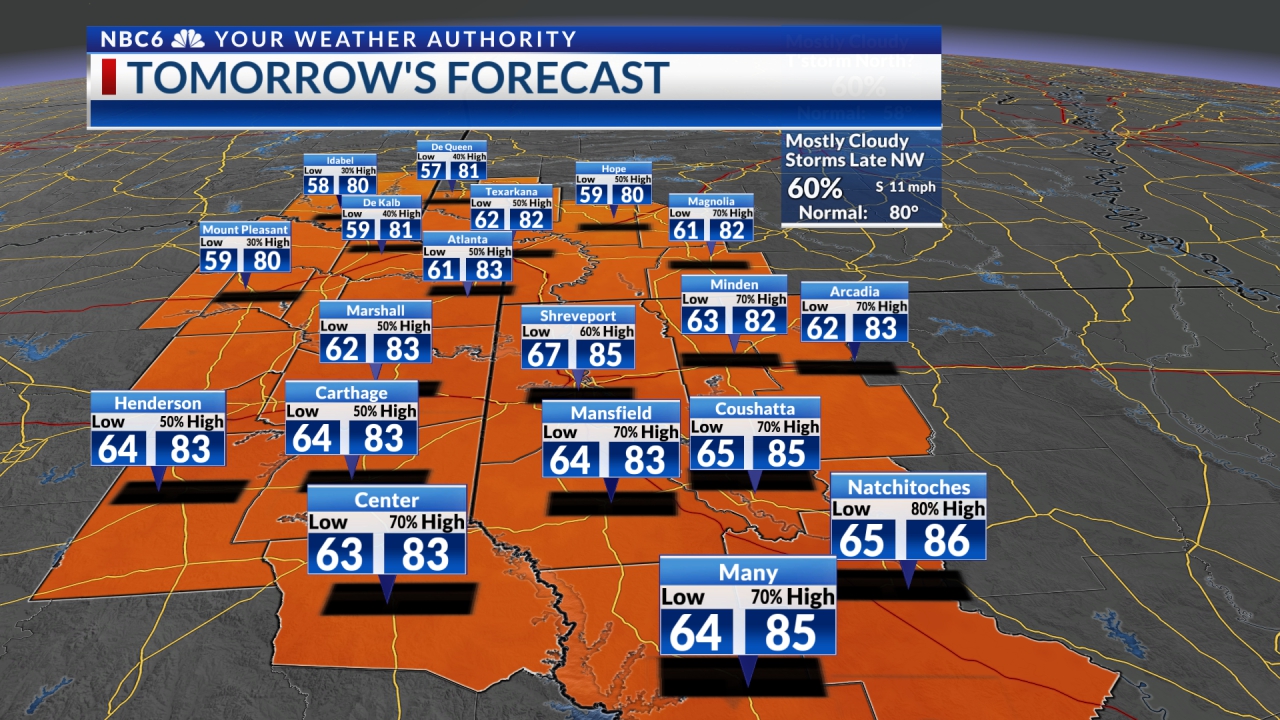 Rain becomes more isolated: Futurecast shows that any rain that develops over the area Tuesday afternoon and evening will likely quickly end Tuesday night. We will likely see a partly to mostly cloudy sky Tuesday night. Expect a mix of sunshine and clouds Wednesday. Most of the area will likely stay dry Wednesday with only a few isolated thunderstorms possible. Any rain that develops Wednesday will quickly end Wednesday evening and clouds will decrease some Wednesday night. Expect another slight chance for a hit-or-miss storm Thursday afternoon under a partly cloudy sky.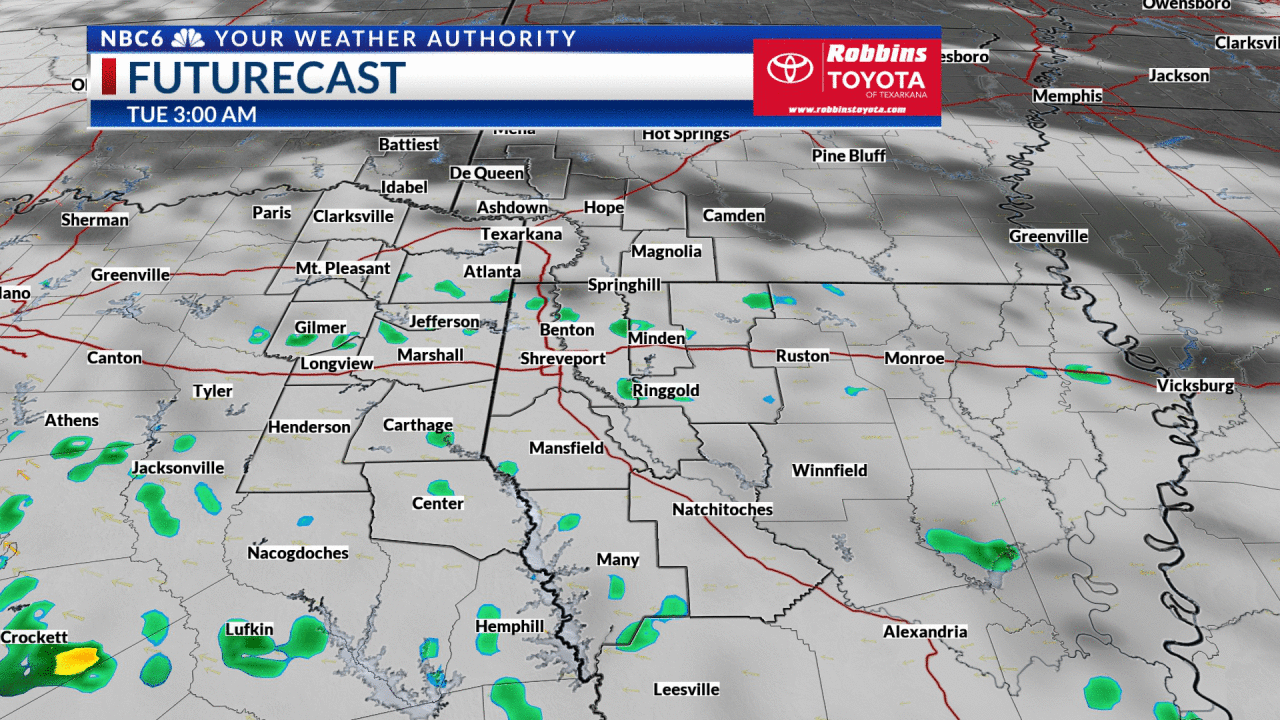 The hottest temperatures of the year are on the way: A look at the long-range outlook shows that a large area of upper-level high pressure will develop over Mexico and south Texas by the middle of next week. This pattern could easily bring the hottest temperatures of the year so far. Daytime highs could soar into the upper 90s by the middle of next week. Long-range models suggest that triple-digit heat will be possible by the end of next week. Overnight lows will also get warmer as we will see lows settle into the low to middle 70s. Drier weather will also settle in with the ridge in place.
Get daily forecasts and exclusive severe weather details on storms as they approach your area by downloading the Your Weather Authority app now available in the App Store and Google Play