The chance of scattered storms continues with hot days and warm nights
The threat of scattered showers and thunderstorms that we have seen over the past few days will continue for the rest of this week. Temperatures will stay rather hot and could get much hotter next week.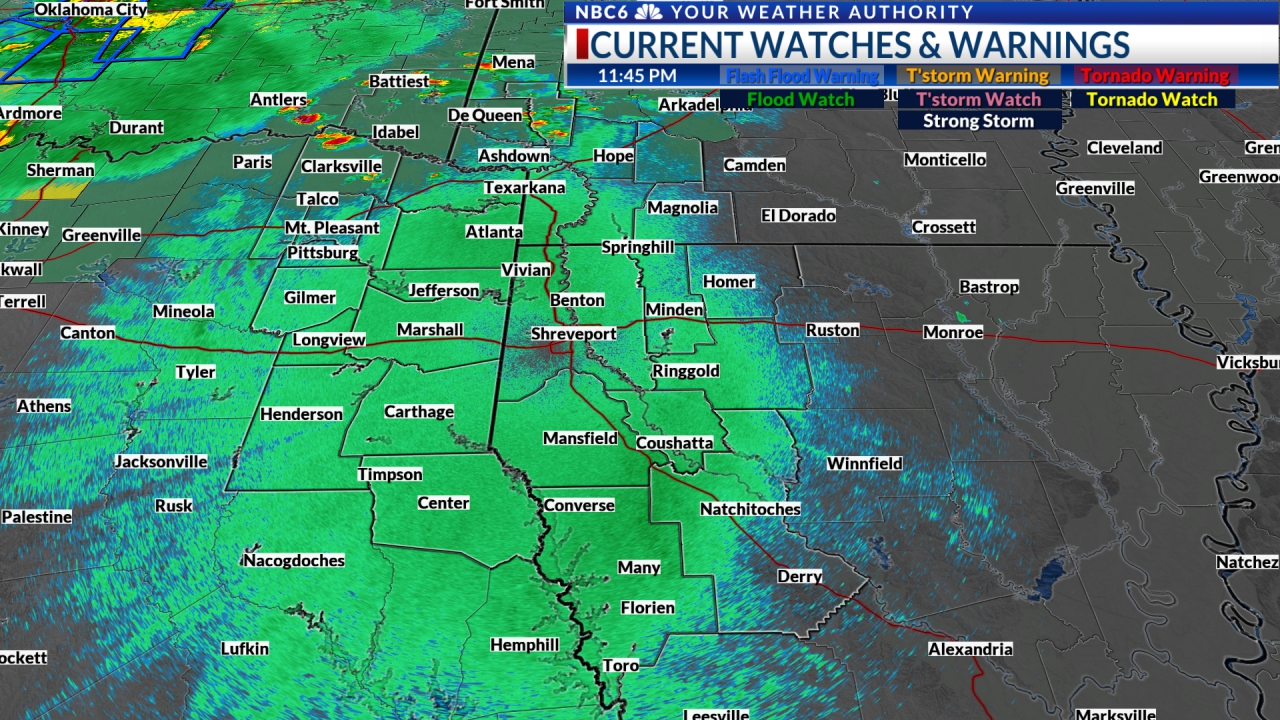 Rather hot days and warm nights: We have seen the return of some scattered showers and thunderstorms around the ArkLaTex Monday. These areas of showers and thunderstorms will likely continue Monday night and decrease Tuesday morning. Temperatures Monday night should be pretty close to normal as most locations will be in the mid to upper 60s. We should see enough sunshine Monday to warm temperatures into the upper 80s to lower 90s.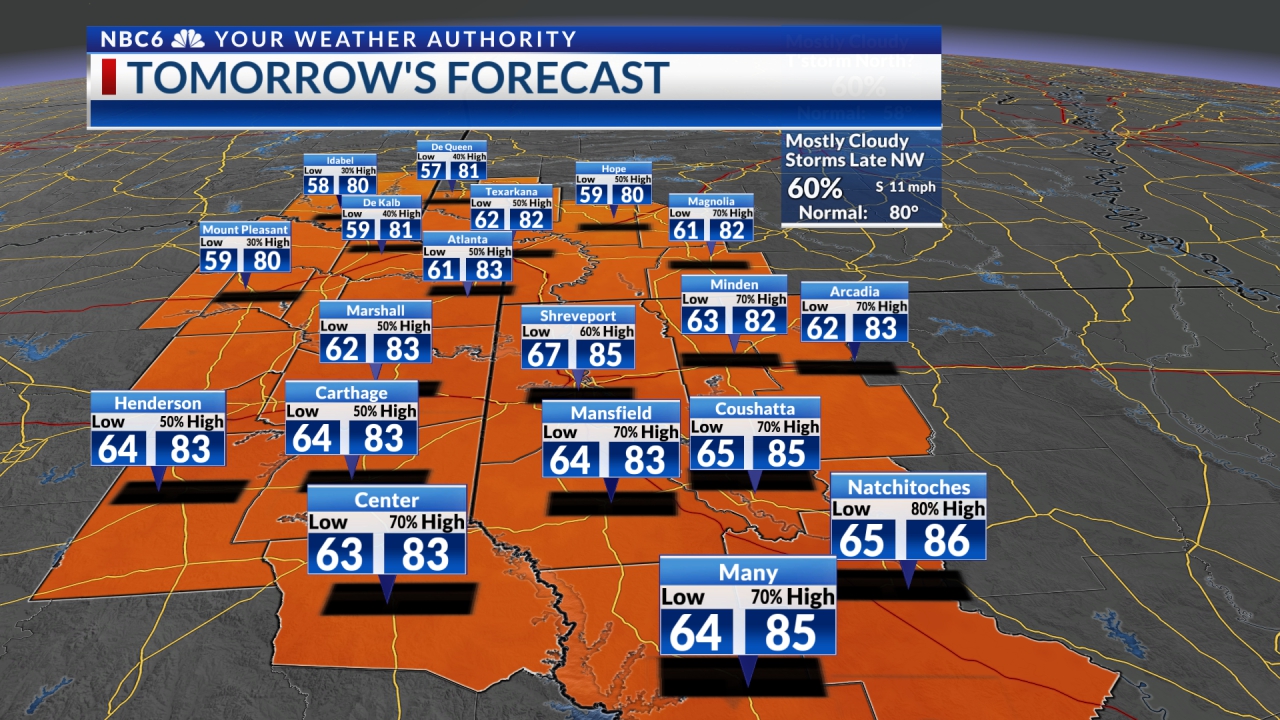 Futurecast: We likely won't see much change in our weather over the next few days. Futurecast shows that today's scattered showers and thunderstorms will continue through much of the night tonight and will likely decrease late Monday night into Tuesday morning. We will see a mix of sunshine and lots of clouds Tuesday. As temperatures warm Tuesday afternoon, more scattered showers and thunderstorms will likely develop. These storms will likely decrease Tuesday night with this same pattern likely repeating Wednesday.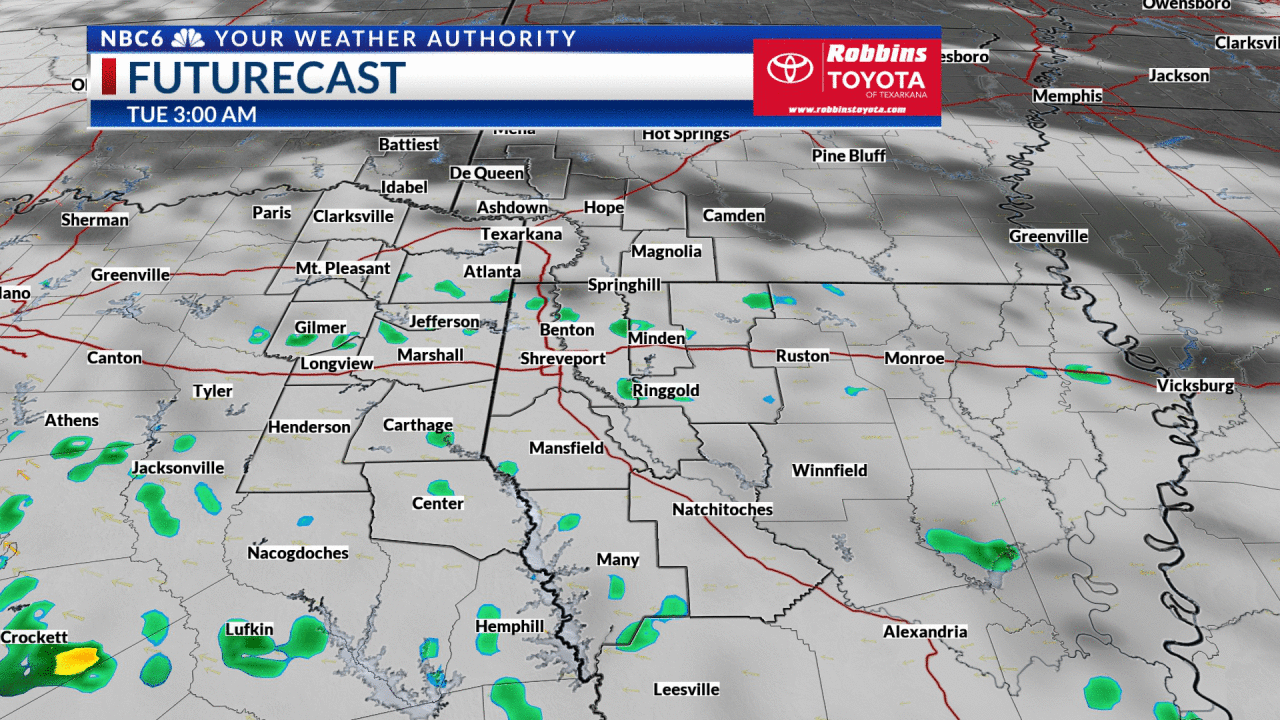 Rain potential: Hi-res models including Futurecast show that rainfall amounts should be rather limited for most of the area with most locations receiving less than 1/10" from now through Wednesday. That being said, it's also possible that we could see isolated spots that receive one to two inches of rain. Given the random nature of the storms that develop, it's very difficult to pinpoint with much accuracy where these areas of rain could occur. I'd expect a little rain but be prepared for the quick 1-2" of rain and any issues it could cause.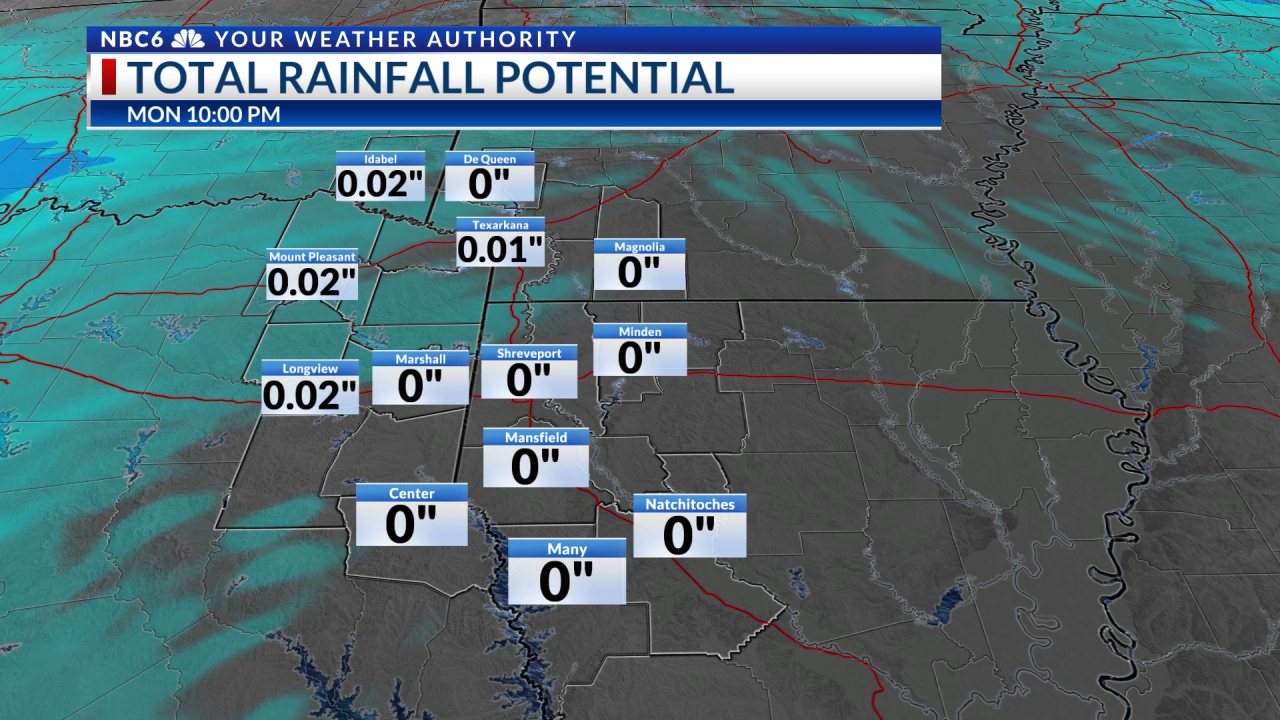 Long-range outlook: The pattern that has settled into the ArkLaTex will likely stick around through this week and this weekend. Some models are hinting that we could see an uptick in rainfall coverage this weekend. This pattern could end next week as an upper-level area of high pressure builds over Texas. This ridge should end the threat of rain and could bring the hottest temperatures of the year so far with highs in the mid to upper 90s possible.
Get daily forecasts and exclusive severe weather details on storms as they approach your area by downloading the Your Weather Authority app now available in the App Store and Google Play