Unsettled weather was found again today in the ArkLaTex. Where will it show up for the rest of the week?
The upper-level trough of low pressure still insists on calling the ArkLaTex its "home." It now stretches from NW Texas and SW Oklahoma into our region then along the northern gulf coast and back to the northeast. Therefore, we are still under its influence. It does appear that Monday afternoon will find more showers and thunderstorms with better coverage in East Texas and Northwest Louisiana. But, the best coverage could be south of Interstate 20. This pattern will remain stagnant through the rest of the work week. Afternoon heat, available moisture, and upper-level instability will lead to scattered afternoon showers and thunderstorms through at least Friday.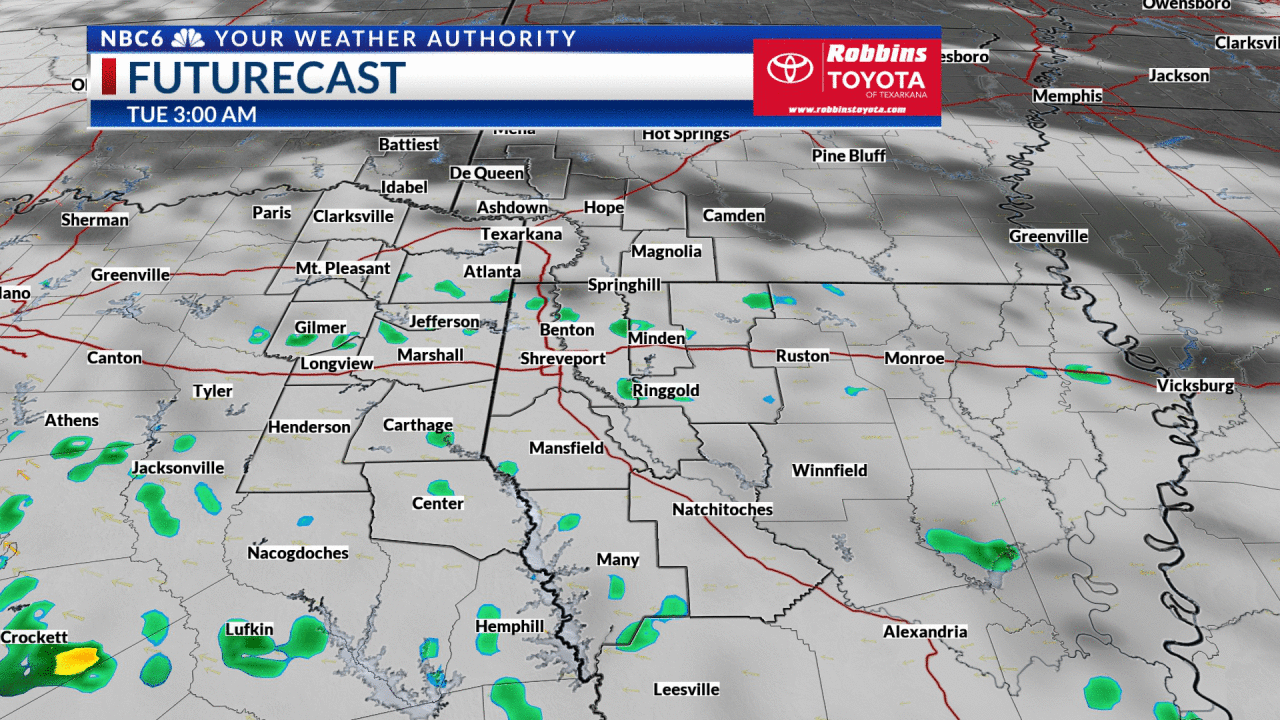 Morning low temperatures will remain in the mid to upper 60s through the week into the weekend. Afternoon high temperatures will be either side of 90°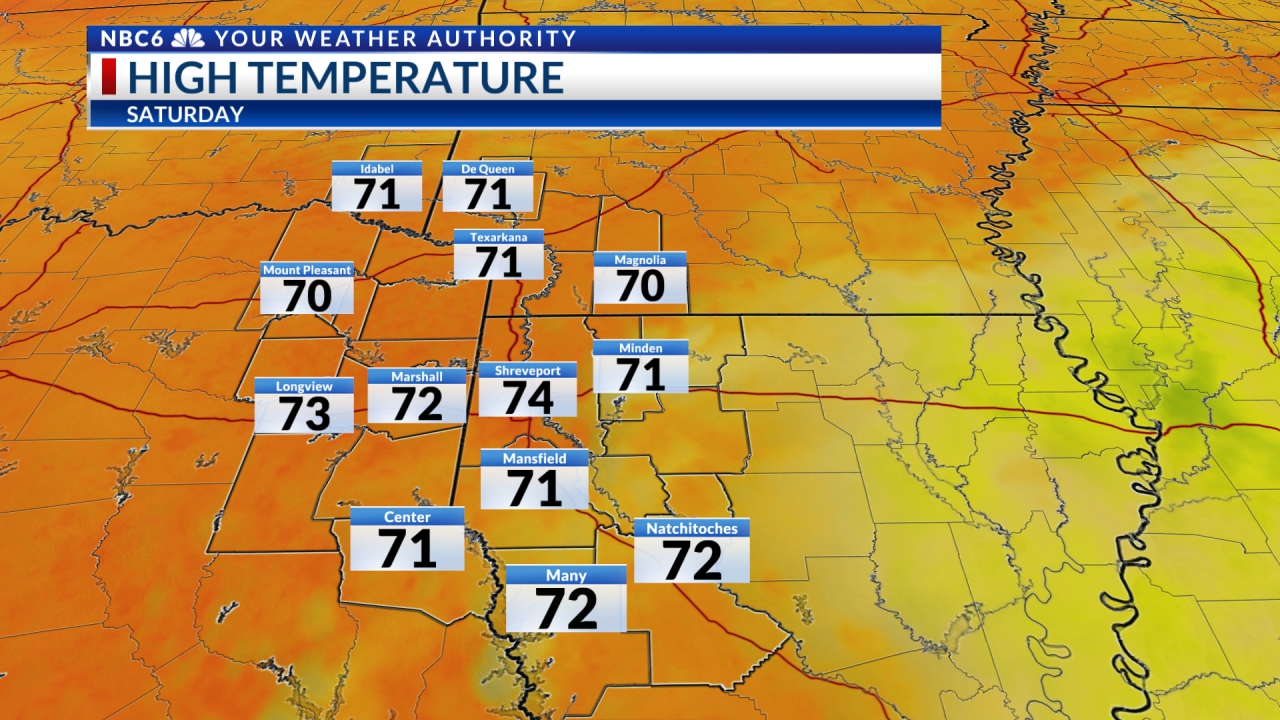 It is very rare for me to venture beyond the 7 Day Forecast, but I think this will be interesting if it actually validates. I sincerely hope it does NOT validate…LOL. It appears that starting the work week beginning Monday, June 12, we could see afternoon high temperatures transitioning into the mid to upper 90s. Summer 2023 does not officially start until Wednesday, June 21.