It appears that a rather complicated weather pattern is about to unfold over the next seven days. It should start Saturday and continue during the week ahead. However, our Friday was the usual "same old, same old." Temperatures have certainly not been very spring-like. We have been finding morning lows either side of 70 and afternoon highs either side of 90. When will we see cooler weather?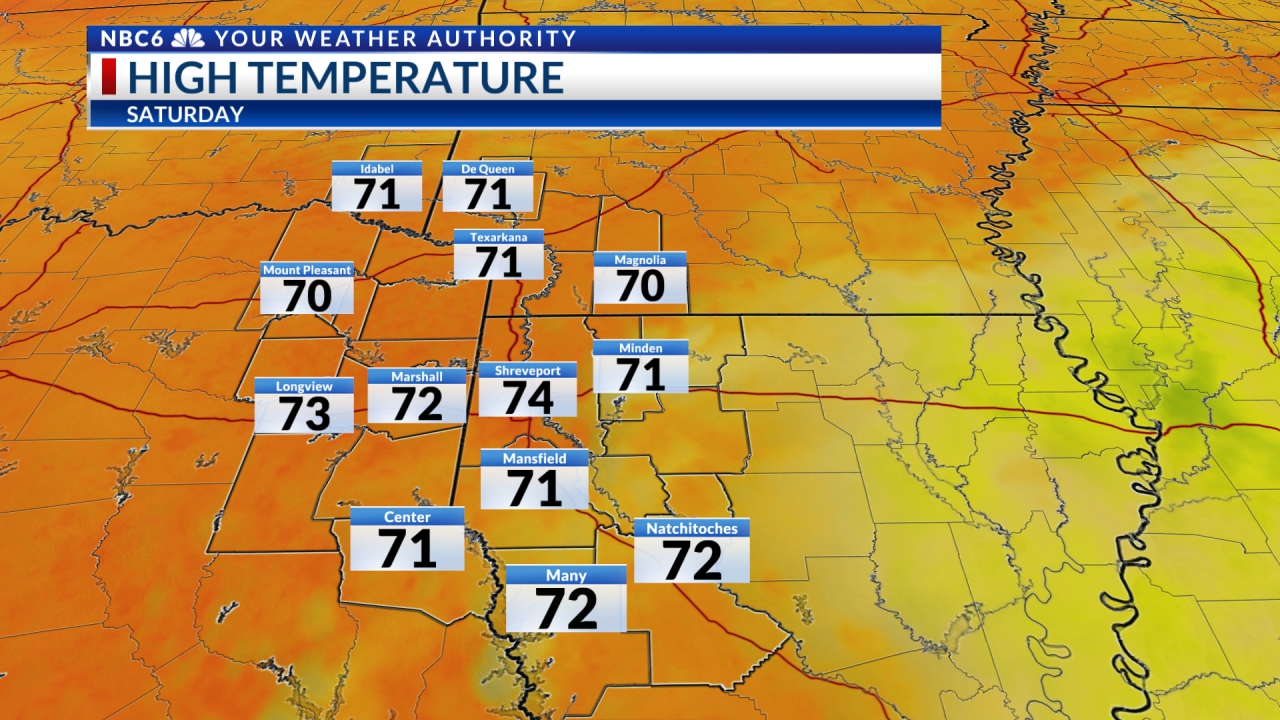 As we head into the weekend, our upper-level high pressure will call it a day and begin to rapidly weaken. This opens a path for disturbances to move our way from SW Oklahoma and NW Texas where storms have prevailed for the last few days. As a disturbance moves into the Arklatex, upper-level energy will provide the instability needed for afternoon showers and thunderstorms to develop over most of the ArkLaTex Saturday. While organized severe storms are not anticipated, a few storms could produce gusty winds and small hail. This welcome weather pattern change doesn't end just yet. It appears that an upper-level trough of low pressure will meander into the ArkLaTex leading to more rain and rumbles for Sunday.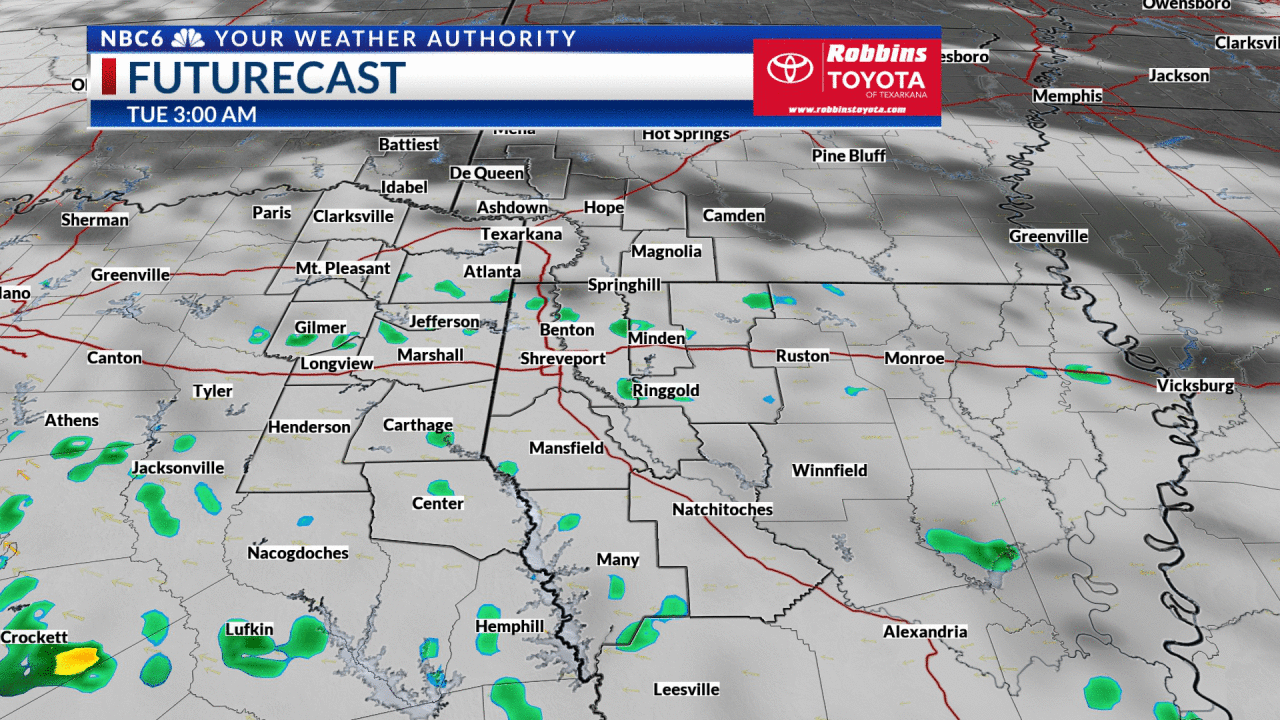 As we head into the new work week, upper-level low pressure will be found in the New England states with an accompanying cold front that may reach all the way to near our area and linger for the better part of the week. That could lead to almost daily afternoon showers and thunderstorms. If this front gets a push farther into and south of the ArkLaTex, showers and thunderstorms could fire up next Wednesday and Thursday followed by a nice cool down. Until then, morning lows will remain either side of 70° followed by afternoon highs either side of 90°.