It's the "Same Old, Same Old" until ??? Actually, I do have some good news. But, first, let's talk about the next few days.
We have been watching a surface low-pressure system along with disturbances to the west of our area. It has spawned some heavy thunderstorm activity either side of the Red River Valley of southern Oklahoma and north and central Texas. This system has been sending small disturbances our way stirring up afternoon showers and thunderstorms. Today is an exception as activity has developed only in Deep East Texas. The storms yesterday and today are very slow movers with no true steering current. Therefore. they have been very efficient heavy rain producers with gusty winds. Unfortunately, the trigger for this activity may be displaced to our southwest. However, Wednesday might play out with a round of afternoon showers and thunderstorms over the western half of the Arklatex. Thursday and Friday will have sparse activity. The exception could be SE Oklahoma and SW Arkansas. This will be due to a rather strong upper-level trough of low pressure that will drift farther southeast into the northern parts of the ArkLaTex.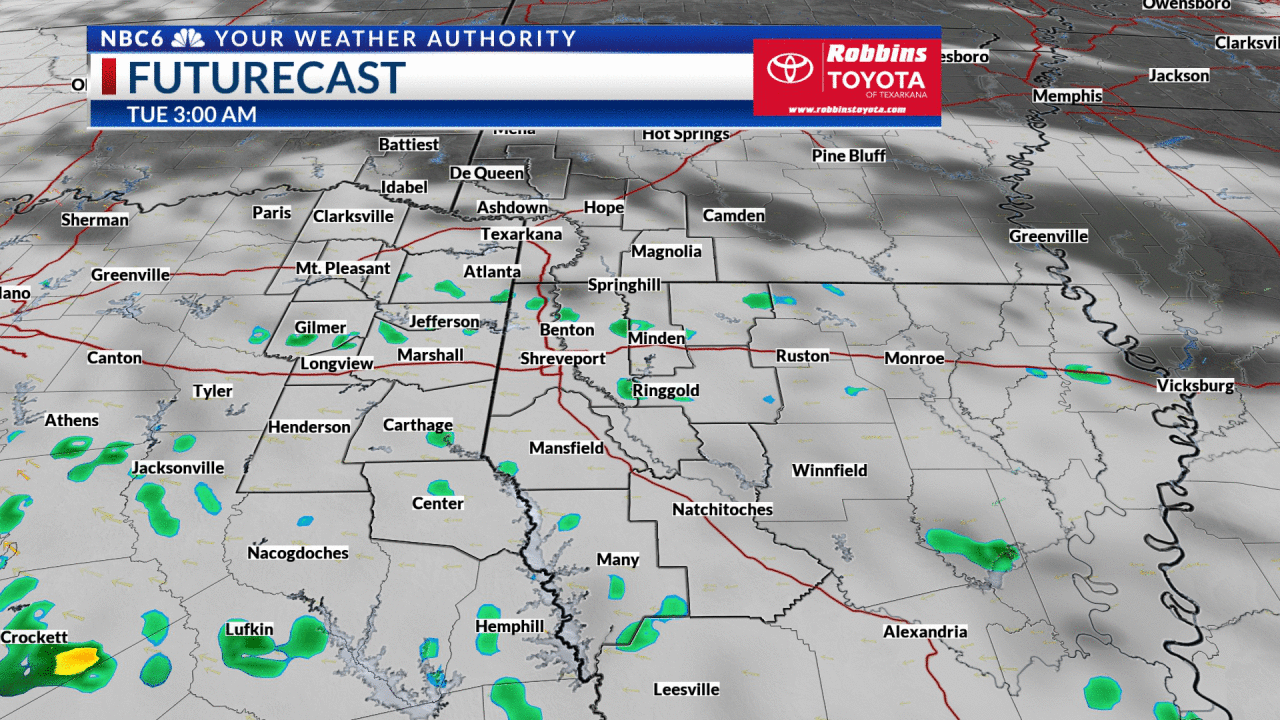 Even with that being said, our eyes turn to the heat and humidity. Morning low temperatures will be in the mid to upper 60s through next Monday. A few 70° readings will be possible Friday and Saturday. Afternoon highs will remain in the 80s to near 90° through Friday with mid to upper 80s over the weekend as the aforementioned upper-level trough of low pressure drifts even farther south into our area.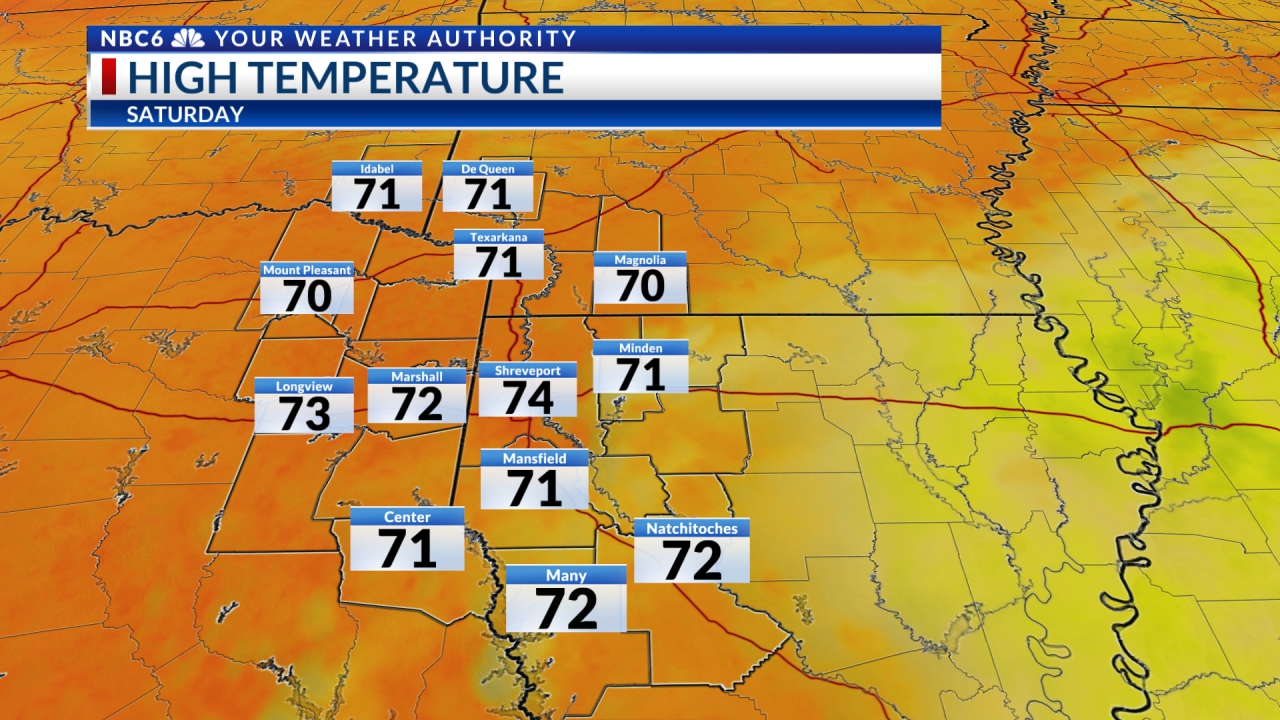 Of course, there will be a much better chance of showers and thunderstorms area-wide over the weekend. It does appear that we might see a transition to a bit better chance of spring-like showers and thunderstorms. Keep those fingers crossed!