SHREVEPORT, La. (KTAL/KMSS) – Our seemingly never-ending summer will continue through the weekend with unseasonably warm temperatures and no rain in sight. The next hope for a pattern change won't arrive until the middle of next week at the earliest.
It will be a mild early morning with temperatures in the 60s and 70s before 10 a.m. High temperatures will wind up in the low to mid-90s, almost 8 to 10 degrees above average for late September. There won't be much wind, with a light east breeze of 5 to 10 miles per hour.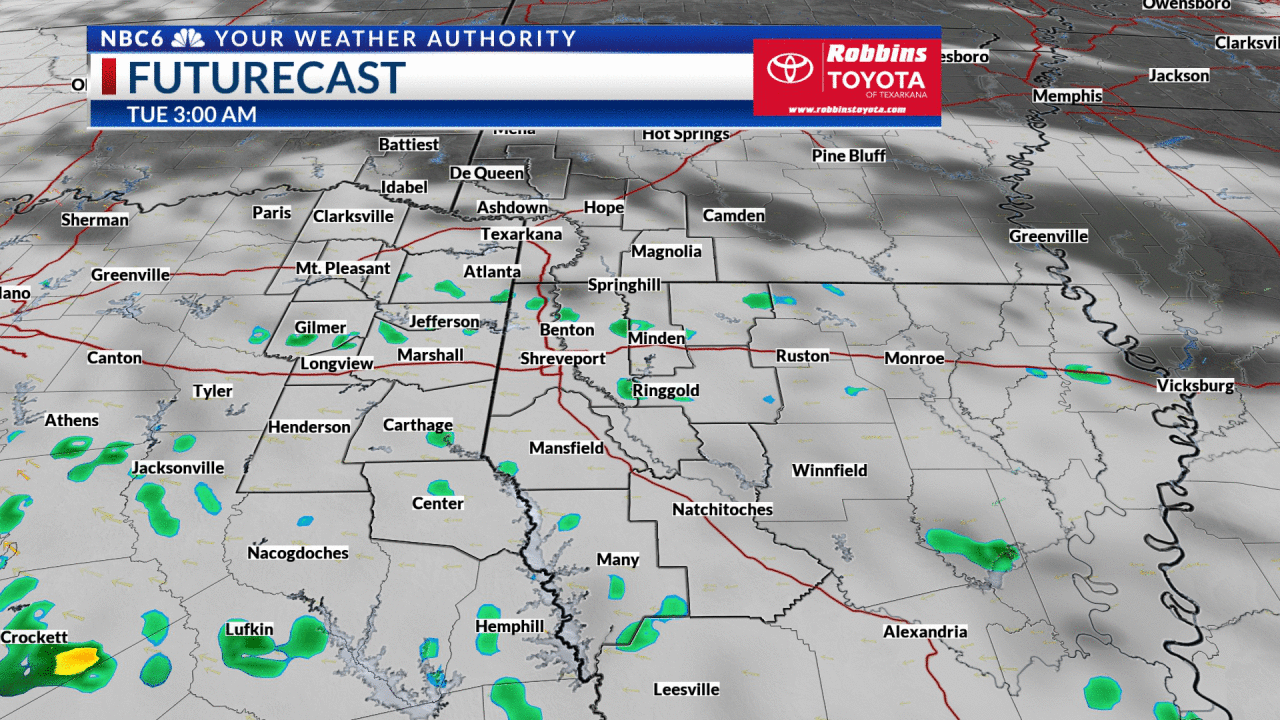 The rain has fizzled out in the past 24 hours as high pressure builds, keeping the rain and storms across the northern United States while the southern states receive another heatwave. The lack of rain and clouds will keep our high temperatures in the low to mid-90s for the remainder of this week, the weekend, and for several days next week. While hot for early Fall we will be a few degrees shy of tying or breaking any records which sit near 100 degrees.
The early week rain was wonderful, and hopefully, your lawns and gardens are showing some life. A number of counties in Texas and Arkansas have lifted their burn bans, but the rain wasn't enough to erase wildfire concerns in Louisiana where a statewide burn ban remains in effect.
An area of low pressure will emerge next week bringing a chance of rain to the ArkLaTex as soon as next Wednesday, with the outlook for scattered storms and rain increasing next Wednesday-Friday.