The "not so subtle" changes in the ingredients for the forecast are enough to make your head spin… LOL. But it's all good for those who are wanting rain. Earlier today we saw, once again, very few T'storms firing up in the western part of the ArkLaTex. They faded away before sunset. You might remember yesterday's Futurecast indicated storms developing east of us with a few storms moving westward into the eastern Arklatex. That, unfortunately, failed to materialize.
Taking a quick look at the temperatures, you will see the afternoon highs will be either side of 90° for much of the 7 Day Forecast with upper 80s over the weekend. Morning lows will be in the mid-60s to near 70° and dropping to the mid-60s by next Tuesday.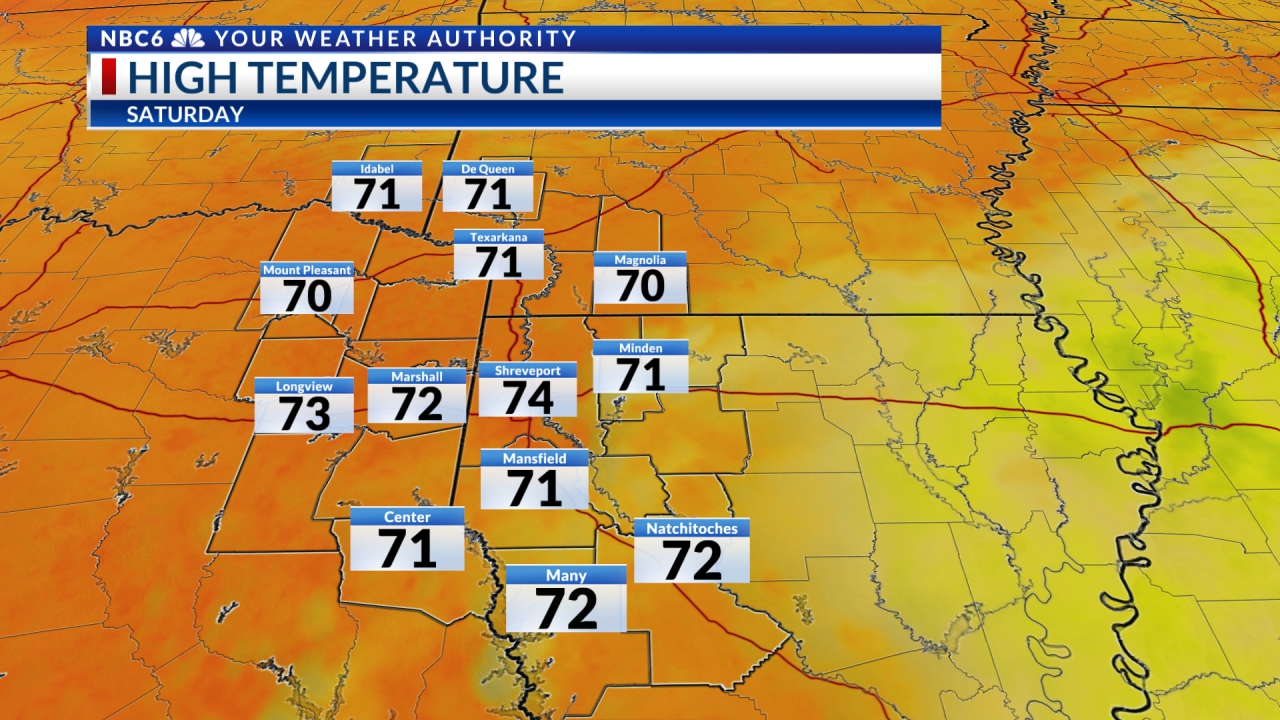 As we move into Friday, high pressure in our area will break down even further allowing active weather to our NNW to drift SSE and possibly affect the northern ArkLaTex along and north of Interstate 30 before dissipating after sunset Friday. Also, with even further weakening of our upper ridge of high pressure, a thunderstorm complex could develop in SW Oklahoma and NW Texas. It will drift our way but will decrease overnight. It appears that thunderstorms will develop Saturday along outflow boundaries resulting in rain and thunderstorms for the ArkLaTex.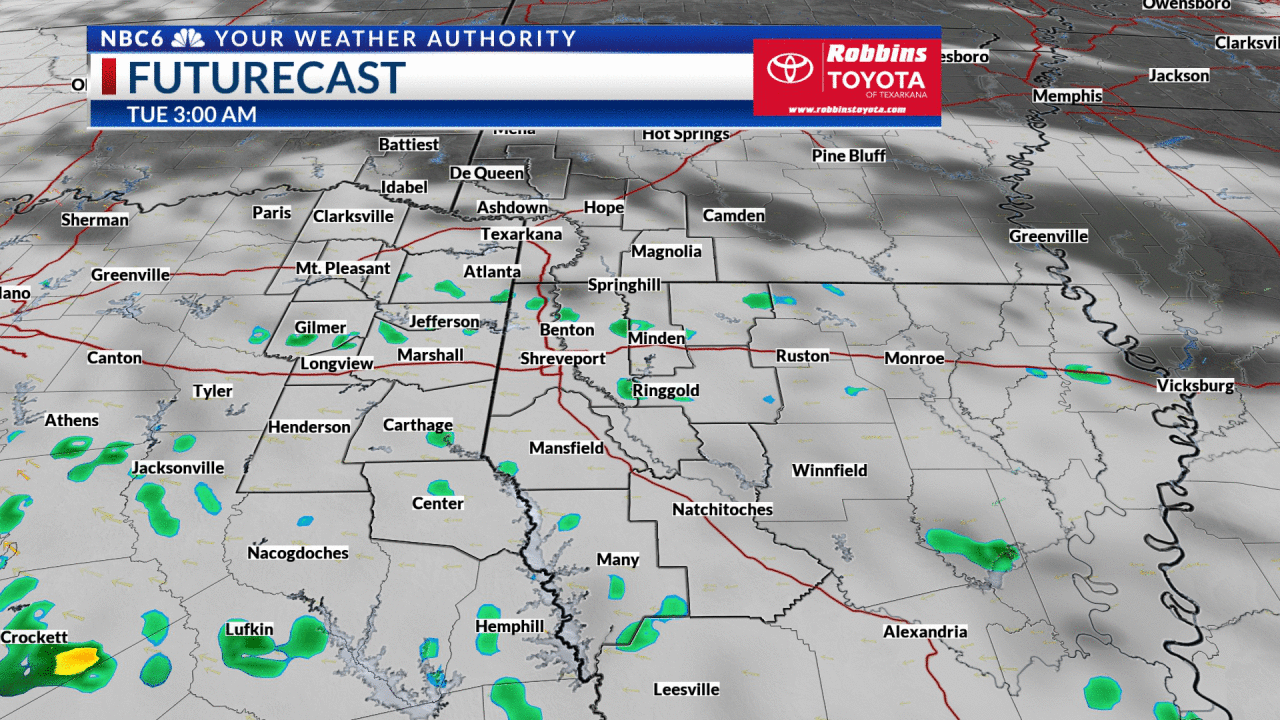 The best rain and thunderstorm chances will be Saturday with lesser chances for Sunday. Severe weather is not anticipated but gusty winds will be possible. However, a couple of storms could have winds reaching severe criteria. Rain chances will decrease by next Monday with the heat returning.