Rain returned to the ArkLaTex Tuesday and has become rather heavy. That heavy rain will end Tuesday evening with snow becoming likely for a small part of the ArkLaTex. Dry weather settles in until an extended period of a threat of rain begins this weekend.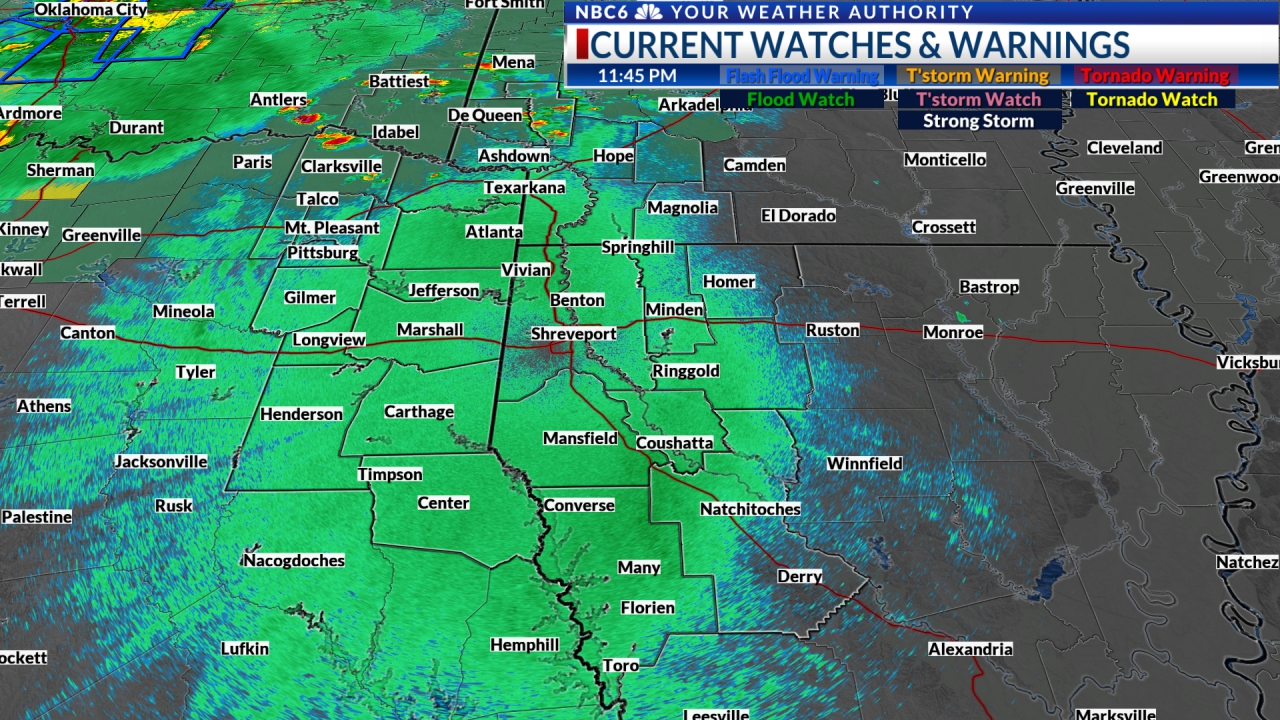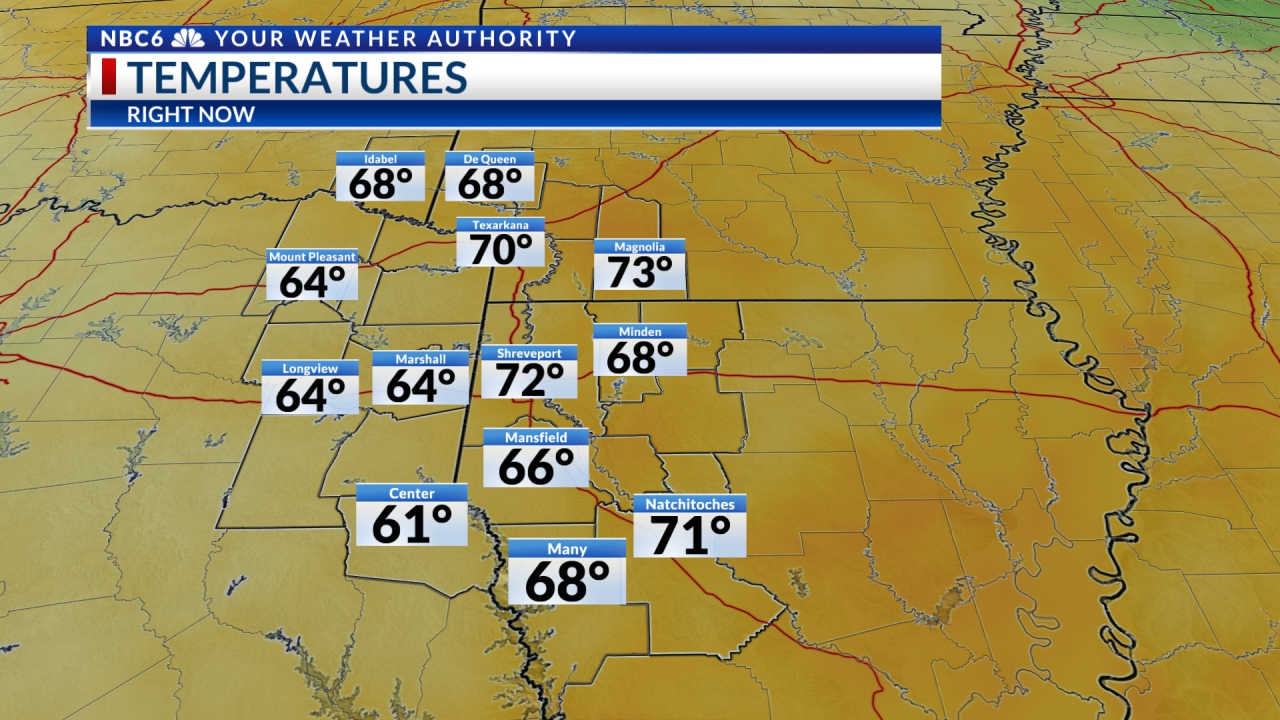 Heavy rain moves out and snow moves in for some of us:  Rain continues to fall on the ArkLaTex Tuesday afternoon.  By the time the rain wraps up this evening, most of the ArkLaTex will have received at least 1" of rain with a few areas possibly getting 2" or more.  A large upper-level low will move just to the north of our area.  As this disturbance approaches, it is looking likely that we will see some snow over the extreme northwest corner of the area. 
While snow will be possible as far south as Interstate 30, the accumulating snow will be limited to the northern half of McCurtain county and possibly extreme northern Sevier and Howard counties.  A Winter Weather Advisory is in effect for these areas for the possibility of some hazardous travel conditions.   
Snowfall potential: The vast majority of the ArkLaTex will not see any snow. However, it's likely that we will see at least an inch of accumulation over the northwestern corner of the area mainly in McCurtain county. Right now it appears that the northern half of McCurtain county will see anywhere from one to three inches of accumulation. Amounts will be closer to 1" as far south as Hochatown and Broken Bow lake. The 3" totals will likely be confined to areas near the McCurtain-Le Flore county line. Some hi-res models do show even higher accumulations will be possible north of Battiest and Smithville. Accumulations over Sevier and Howard counties will likely be less than an inch with the exception of extreme northern Howard county which includes Athens and Umpire.
Sunshine to eventually return:  Futurecast shows that the rain will end for most of the area this evening and that the snow mentioned earlier will likely fall Tuesday evening and Tuesday night.  Wednesday will be a mainly dry day, but it will be mostly cloudy, rather windy, and chilly.  The clouds will finally move out Wednesday night and we will have a few days to enjoy some sunshine.
10-day pattern: Much of the rest of the 10-day outlook looks somewhat soggy.  We will take a break from the rain Wednesday, Thursday, and Friday with a gradual warming trend.  By the weekend highs will be in the 60s and lows will warm into the 40s and 50s. A rather extended period of rain could begin late Saturday and continue through much of next week.  Rain will increase late Saturday and especially Saturday night.  It's possible that we could see rain in the forecast through next Thursday.  As of right now, a blend of models shows that if you combine today's rain with that expected later in the 10-day period, most of our area will receive two to as much as four inches. Severe weather is looking unlikely during the next 10 days.
Get daily forecasts and exclusive severe weather details on storms as they approach your area by downloading the Arklatex Weather Authority app now available in the App Store and Google Play