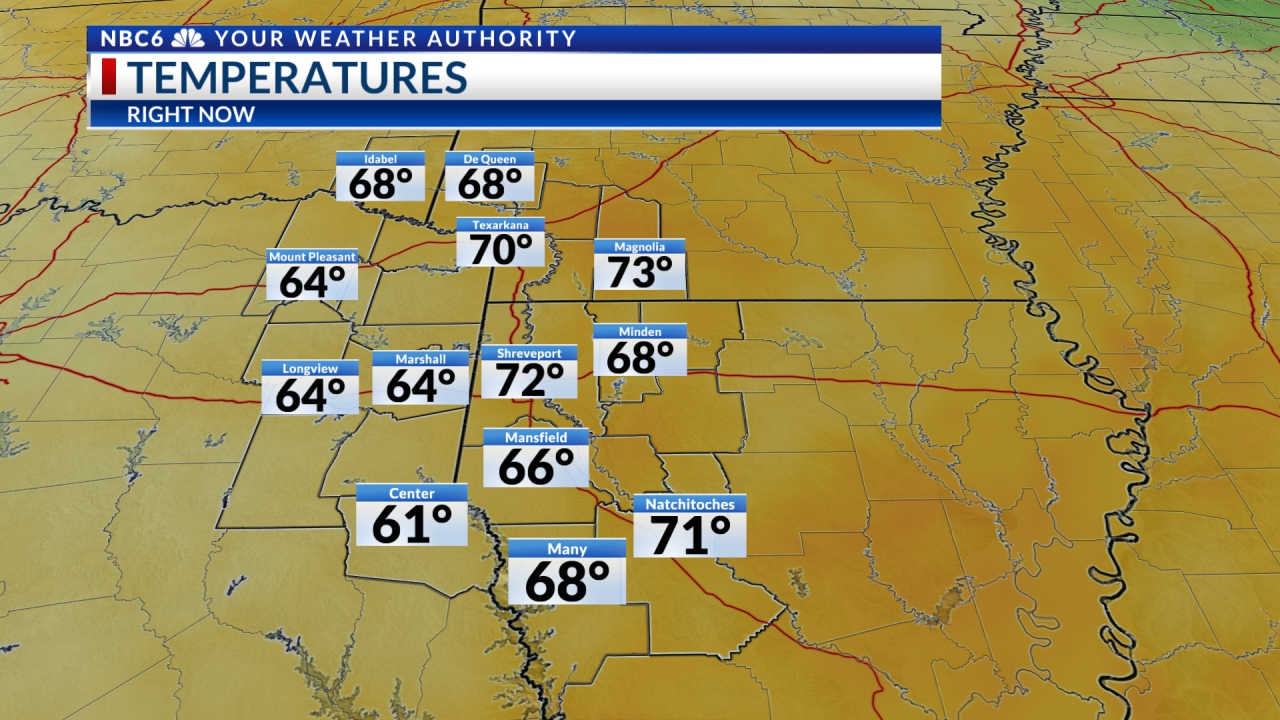 High temperatures over the past few days have soared into the low to middle 90s. This will likely continue into early next week. Rain will remain unlikely until the very end of next week as the heat begins to ease a little.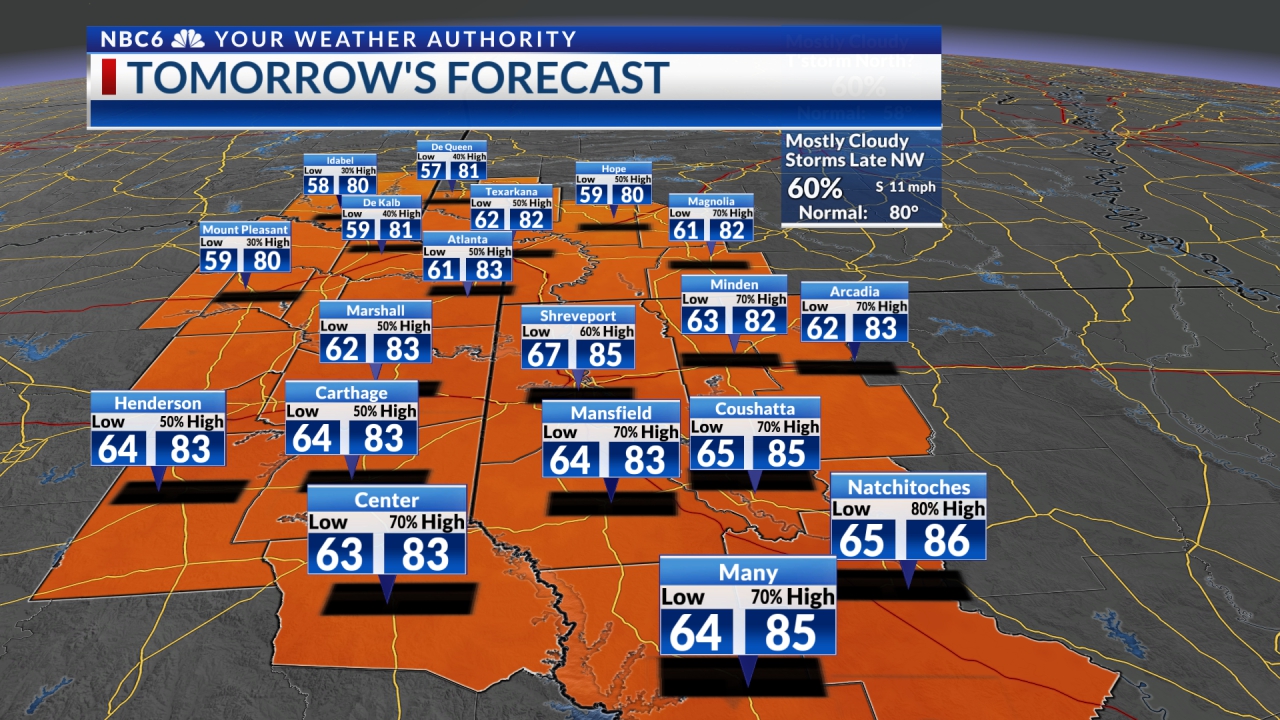 The heat goes on: Typically during the end of September lows are in the low to middle 60s and daytime highs are in the middle 80s. That will not be the case for the next several days. In fact, we will be closer to our record highs than normal highs. Records for the next several days close to 100 degrees. Fortunately, it will not be that hot but it will be relatively close. Lows Thursday morning will likely settle into the upper 60s to lower 70s. Daytime highs on Thursday will likely return to the middle 90s. I would expect similar temperatures on Friday, this weekend, and Monday. I wouldn't be shocked to see a few highs in the upper 90s.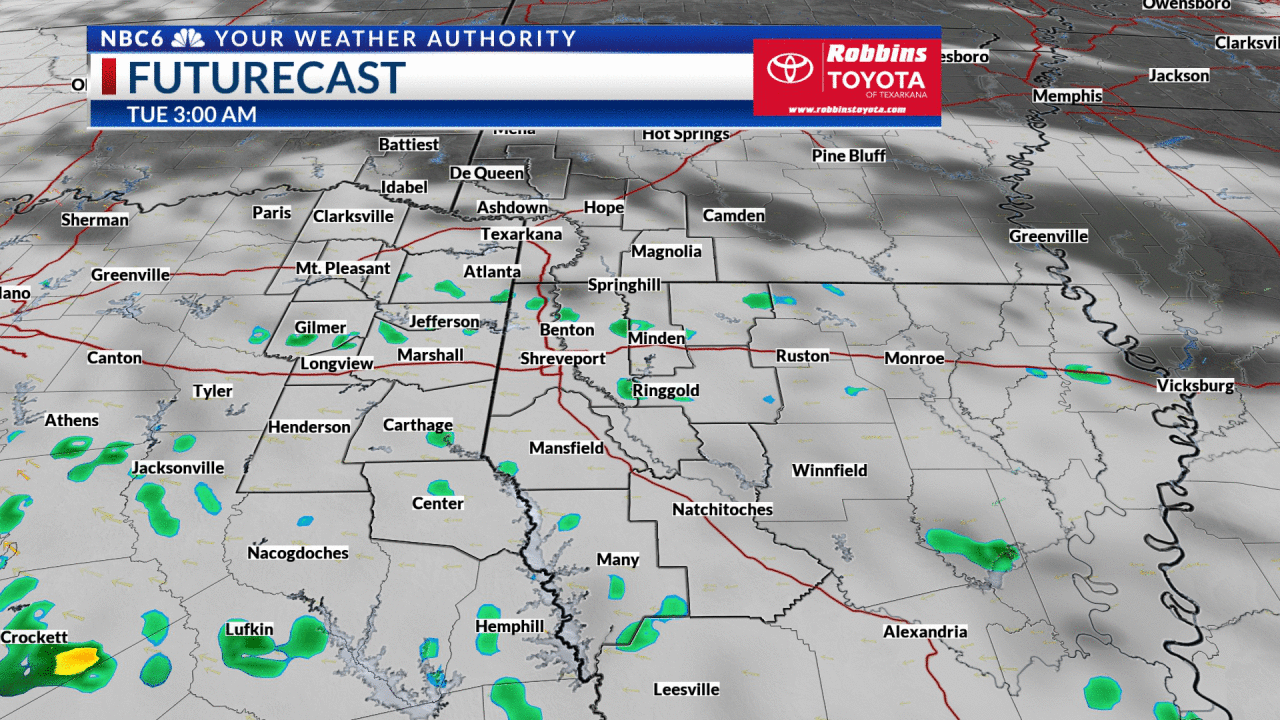 Dry weather continues: Thanks to upper-level high pressure that will be building over us in the coming days, we will continue to see plenty of sunshine. Futurecast shows a mostly clear sky over the area Wednesday night. Expect a mostly sunny sky once again Thursday with a few clouds mixing in during the afternoon. We will become mostly clear once again Thursday night and will continue to see plenty of sunshine again Friday and this weekend.
Hope for rain late next week: While we will remain dry for the rest of this week, there is hope of seeing some rain late next week. The key will be the eventual location and strength of the upper ridge. Most models show that will be strong enough to keep most of the rain to the north of the ArkLaTex. A few show the potential for some decent rain. A look at the Long-range model blend shows that most of the area can expect to see rainfall totals of ¼" or less. Slightly higher totals will be possible over the northern quarter of the area. There is a very small chance (less than 20%) that the northern part of the area could see much higher totals that approach 1.5".
Climate fact:  So far temperatures in Shreveport have failed to dip below 60 since the beginning of summer.  The latest date on record for this to happen was on October 7th back in 1998.  As of right now, it's looking likely that we will break this record.  Stay tuned.
Get daily forecasts and exclusive severe weather details on storms as they approach your area by downloading the Your Weather Authority app now available in the App Store and Google Play