While relief is not widespread, the western parts of the Arklatex got some welcome rain. But, it is fading fast. Our pesky high-pressure system is finally getting tired but it is not dead yet…LOL! The next couple of days will find a smidgen of a chance of welcome afternoon showers/rumbles. But that is more likely for the western half of the area. Another small disturbance from today's few storms in the western ArkLaTex may yield small chances of rain Tuesday for a few more counties and parishes. Do not expect miracles. This scenario may play out again Wednesday through Friday. As the old adage goes, "You can't make a silk purse out of a sow's ear." By the way, I am not calling Mother Nature a sow! Nonetheless, as we go through the rest of the work week, the heat is on but the rain chances are sorely missing.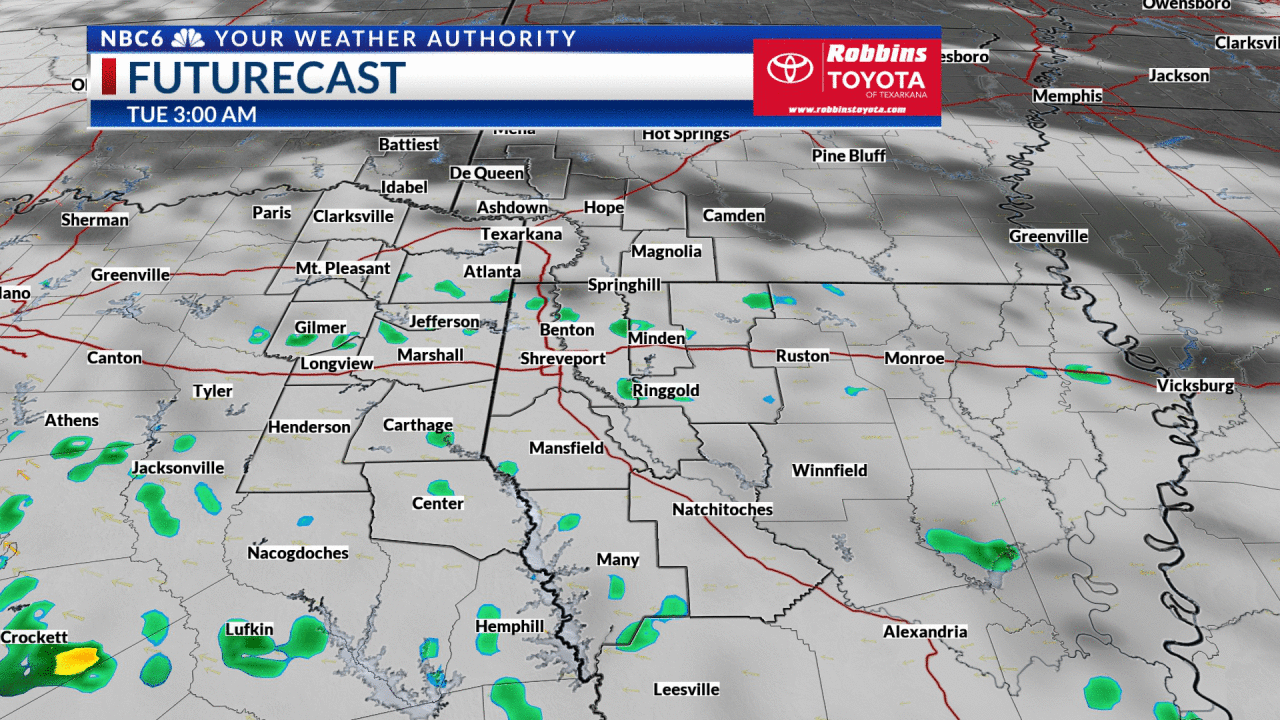 But, you can count on uncomfortable heat. Morning low temperatures will be in the mid to upper 60s for the rest of the work week and either side of 70° over the weekend. Afternoon high temperatures will remain in the mid to upper 80s with a few 90° readings, especially as we head into Thursday and Friday.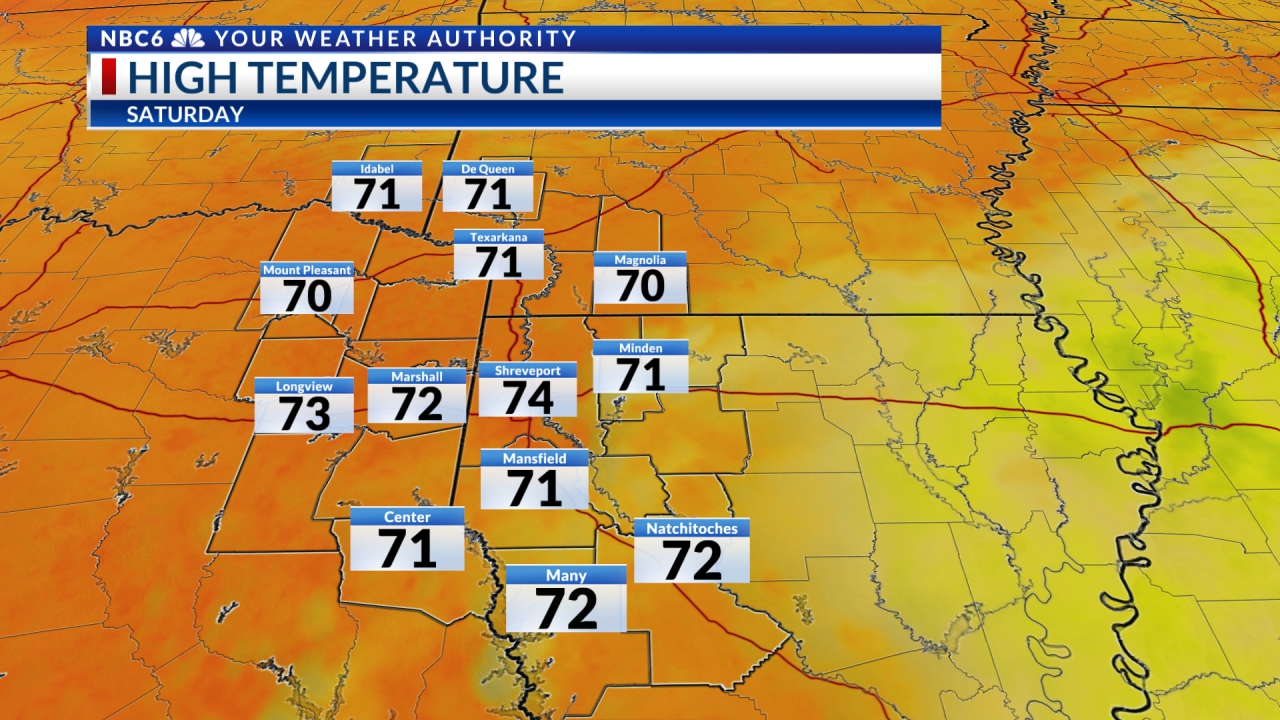 Now, some good news. It appears that the upcoming weekend may see better chances of showers and thunderstorms. A rather large and potent upper-level trough of low pressure will drift southeast through the central plains into the Red River Valley of NE Texas and SE Oklahoma. I'm going a bit conservative on the increased chances of rain until we are closer to the weekend. Keep your fingers crossed!