SHREVEPORT, La. (KTAL/KMSS) – The hot and dry weather will continue for nearly all of us Thursday and Friday. Rain and scattered storms will make an appearance over the weekend with temperatures staying toasty through next week.
No changes to our weather today: Morning temperatures will be in the mid to upper 60s before 9 a.m. making the early morning the best time to be outside today. Temperatures will warm into the upper 80s by the noon hour, with afternoon highs eventually reaching the low 90s. Wind will be light and out of the south bringing somewhat of a humid and heavy feeling to the air.
We do not have a trigger for any rain today with the exception of the very warm temperatures. As we approach 90 degrees we may get the air rising enough to squeeze out a brief rain shower in Louisiana and Texas with no impact on the day. Look for a repeat of the hot and dry weather Friday.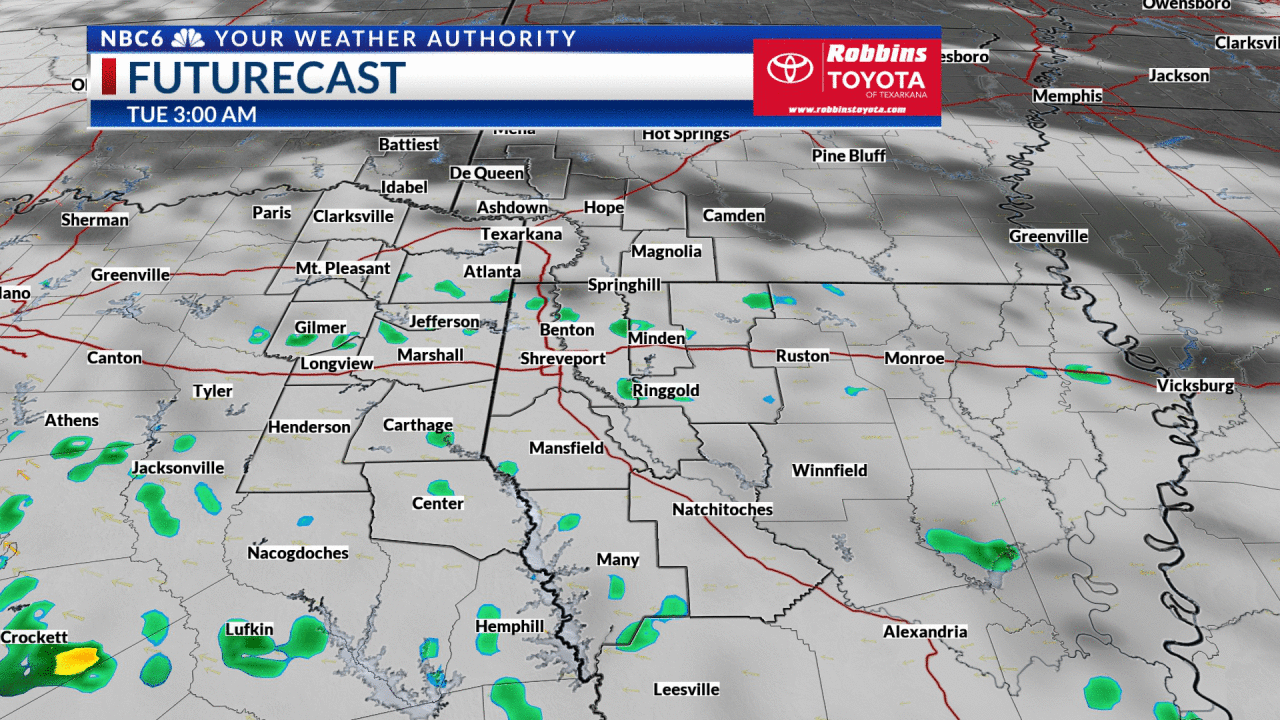 Scattered storms to return this weekend: High pressure will exit the region Friday opening the door for scattered thunderstorms this weekend.
Our weekend mornings will generally be dry and warm with early day temperatures in the 70s and low 80s. The storms will be confined to the afternoon and evening both Saturday and Sunday. While the severe weather threat is rather low, a storm with high wind can't be ruled out. For those of you headed to the lakes and rivers this weekend keep an eye out for lightning.
Storms continue into early next week: The pattern of mainly afternoon storms will continue into Monday and Tuesday with high temperatures remaining consistently in the upper 80s and low 90s. Rainfall accumulations will be .5 to 1.5 inches over the next 7 days.
---