SHREVEPORT, La. (KTAL/KMSS) – Spring and Summer will continue their tug-of-war over the Arklatex as a hot and dry weather pattern will be taking over for a few days, but there will be a decent chance of scattered storms returning to all areas over the weekend and into next week.
Heat builds today with very isolated afternoon showers: We will wake up to temperatures in the 60s and low 70s this morning. There are a few clouds drifting through, but there will be plenty of sun taking over throughout the morning which will drive temperatures into the 80s by 10 a.m., with afternoon highs settling into the upper 80s and low 90s for the 3rd straight day.
The few showers we've seen this week have given some areas marginal heat relief, but high pressure is squeezing us dry with the only hope for a few stray showers developing this afternoon south of I-20 in deep east Texas and Louisiana with very light accumulations.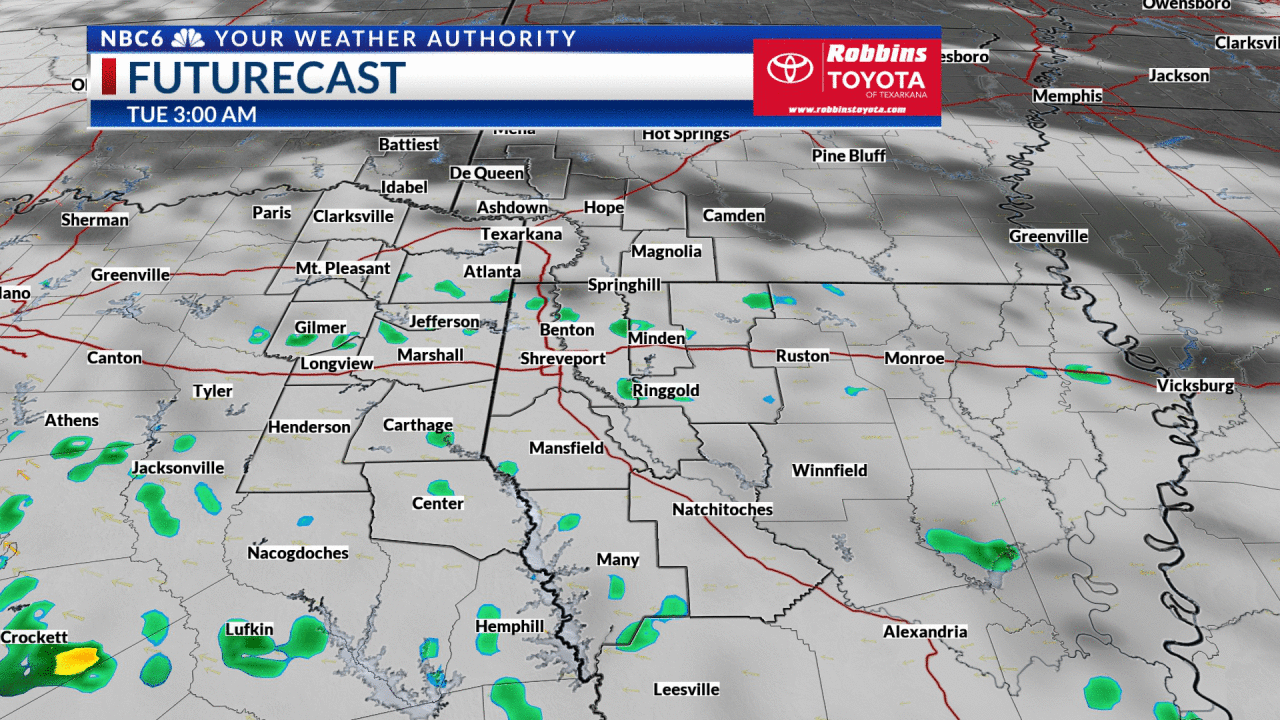 Dry and hot weather continues through Friday, with thunderstorms likely this weekend: Summer wins out through Friday as any chance for rain may dry up Thursday and Friday with temperatures in the low 90s each day.
The area of high pressure giving us the Summer days this week will break down and move east late Friday opening the door for storms to return over the weekend. A round of storms is likely each afternoon Saturday and Sunday. The threat of any severe weather is low, but if outdoor plans are on your weekend calendar the likely dry hours will be in the morning.
Temperatures will drop a few degrees with most areas in the 80s this weekend. The Spring pattern of daily thunderstorms is likely to continue into next week. Rainfall accumulations over the next 7 days will average around 1 inch.
---