Heat, humidity, and scattered storms have been the rule today. However, the eastern progress of the storms has been somewhat stymied by an upper-level high-pressure system that is trying to build into the ArkLaTex from the east. Nonetheless, showers and thunderstorms increased in southeast Oklahoma, northeast and east Texas, western Arkansas, and even isolated strong activity popped up in northwest Louisiana. Most of this activity will decrease after sunset or move to the NNE and out of the ArkLaTex by midnight. It appears that we should have a much better day Sunday, Mother's Day, as the upper-level high pressure nudges farther westward into more of the ArkLaTex. However, be prepared for more heat and humidity on your Sunday.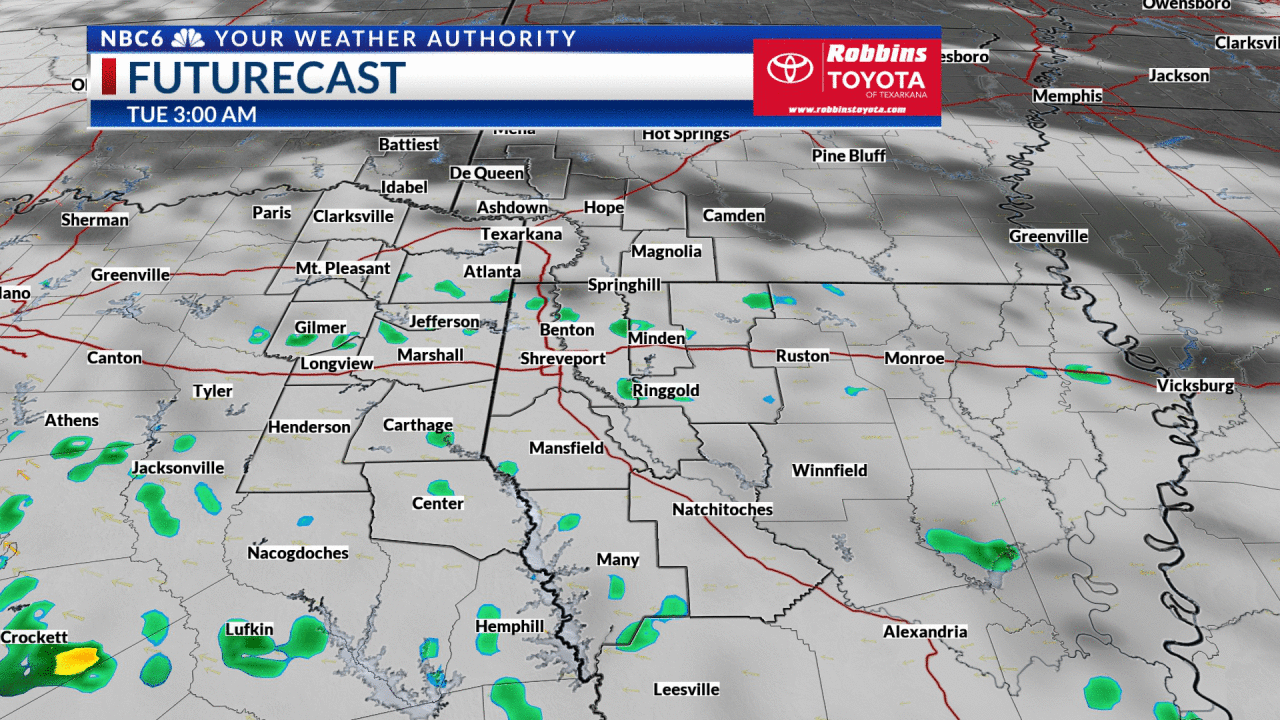 As we head into the new work week, the forecast will be rather active with showers and thunderstorms continuing every day and decreasing each evening. It appears that severe storms should not be likely but cannot be ruled out and will be monitored closely.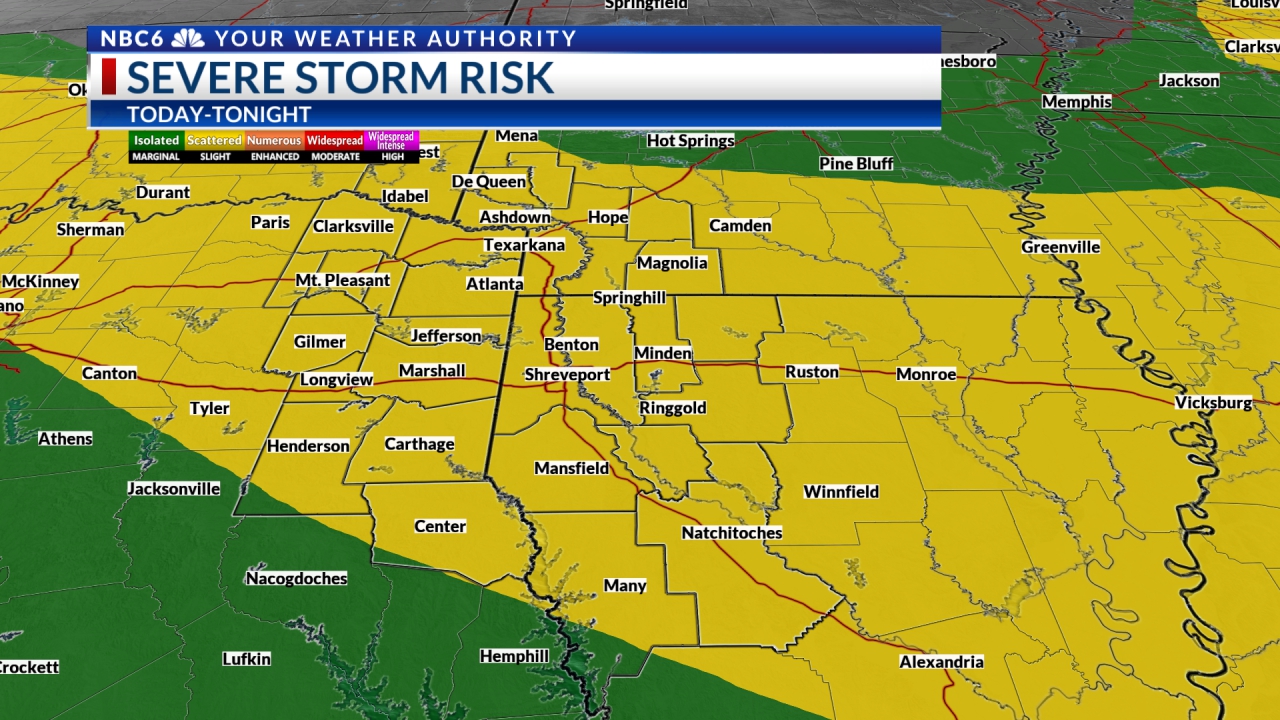 And now, the most interesting note: Not one, but two cold fronts are anticipated next week! The first cold front moves through Tuesday and another by late Friday into the weekend. Morning low temperatures will be in the 60s to near 70° through Tuesday, in the low to mid-80s through Friday, and dropping into the low and middle 60s over the weekend. Afternoon high temperatures will be either side of 90° Sunday and Monday, low to mid-80s through Friday, and Possibly either side of 80° next weekend.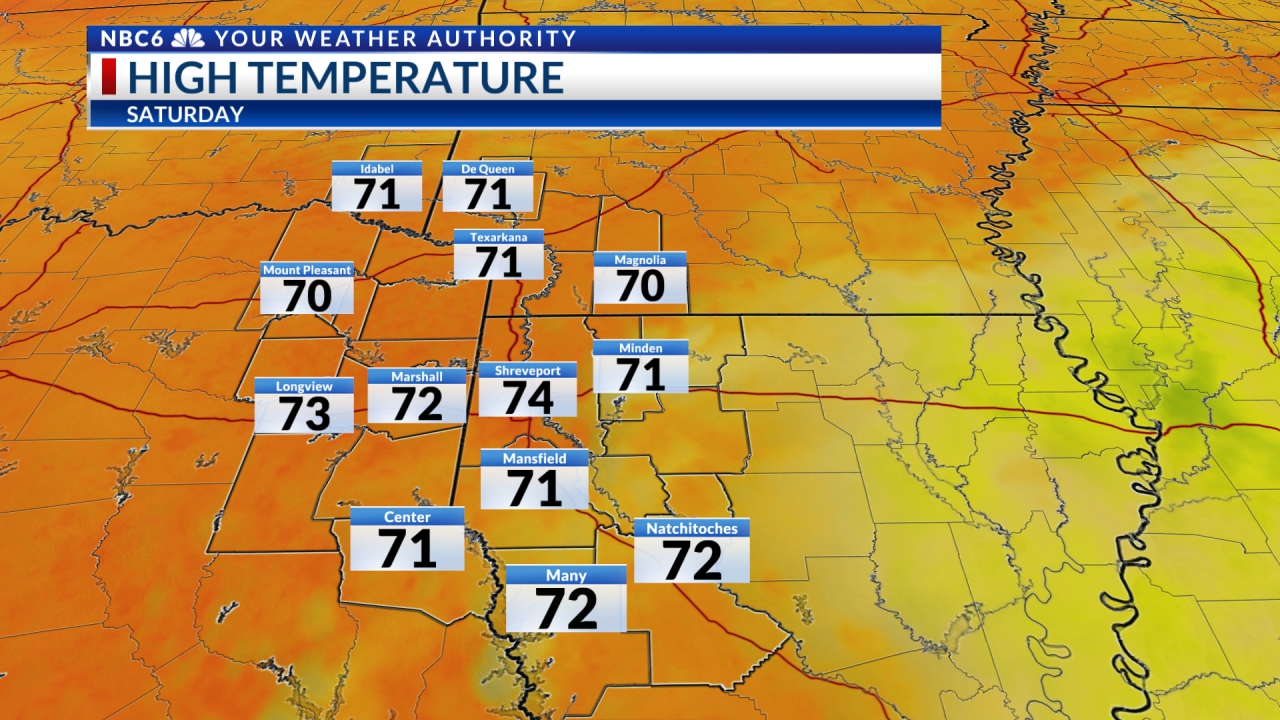 Your 7 Day Forecast indicates that, after Sunday, showers and thunderstorms will continue daily with an uptick in thunderstorm activity with each cold front passage. One cold front will move through midweek and another Saturday.