Our much-advertised cold front will ooze its way through the Arklatex tonight into Monday. Your Sunday was the warmest day out of the upcoming work week. This cold front will yield much colder temperatures with its passage through your area. However, that does not mean that the rain disappears. Warm and moist air will be lifted up and over the cold air behind the front yielding a cold rain and showers. There may be a few rumbles of thunder ahead of the aforementioned cold front but no severe weather.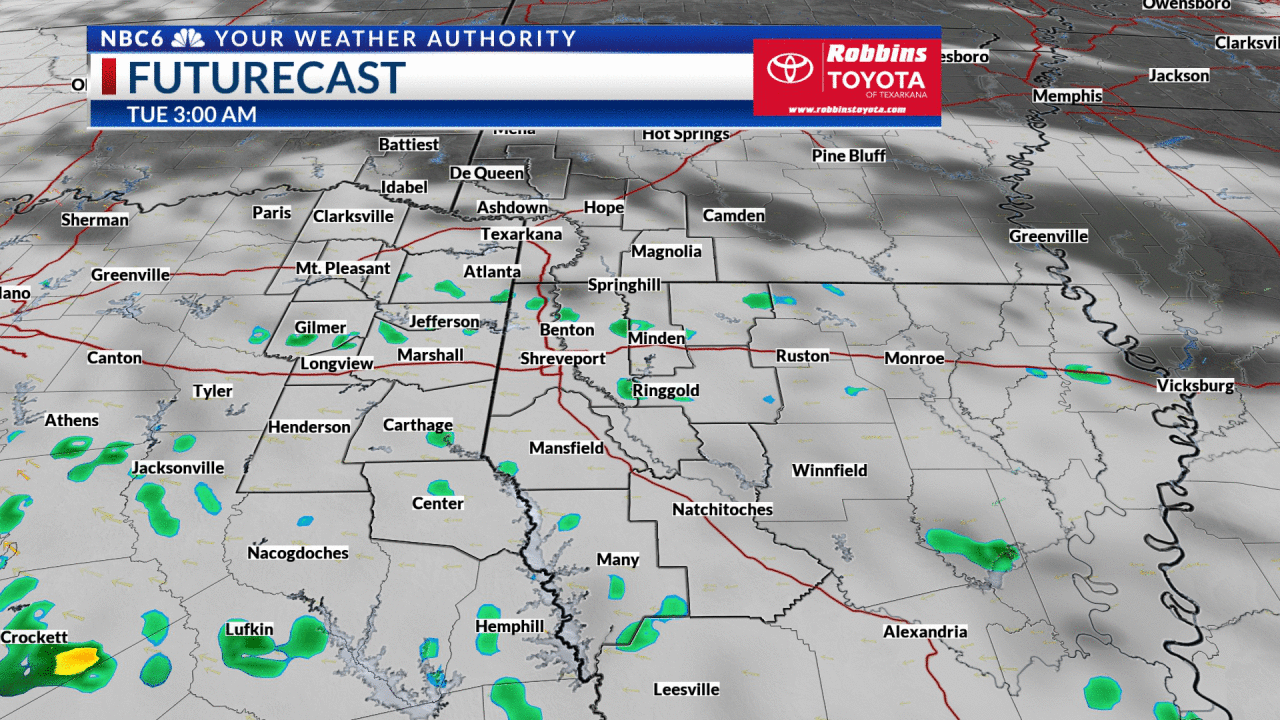 Morning low temperatures tonight could range from near 40° north to the mid-40s south. High temperatures for Monday may hold steady in the 40s north to near 50° in the far southern ArkLaTex. Looking ahead to midweek, morning lows for Wednesday will be either side of 32° and either side of 30° Thursday. A frost or freeze will be possible on both mornings.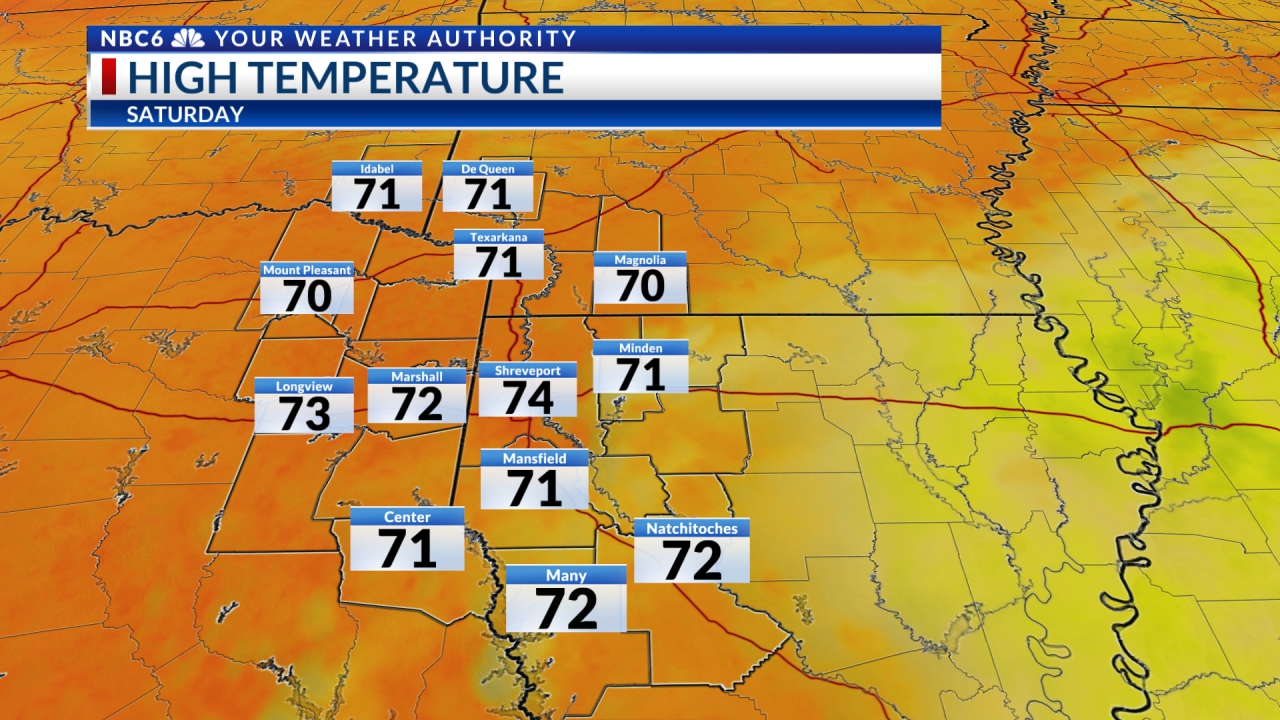 Dry weather will prevail over the remainder of the seven day forecast with next Sunday the warmest day with morning lows either side of 50° followed by afternoon highs in the mid to upper 70s. At this time, it appears that there may be more rain chances in the following week with much warmer temperatures.