SHREVEPORT, La. (KTAL/KMSS) – Good morning, ArkLaTex! How great was yesterday's rain holding our highs in the 80s and 90s? Hopefully, you had a chance to enjoy the tolerable temperatures as high pressure will return today and send us to near 100 degrees for the foreseeable future.
A Heat Advisory is in effect for most areas today as high temperatures in the 90s to low 100s and high humidity will bring a heat index above 105 degrees this afternoon. Beware of a breeze, as a south wind of a sustained 15 miles per hour will gust to 20 to 25 miles per hour throughout the day.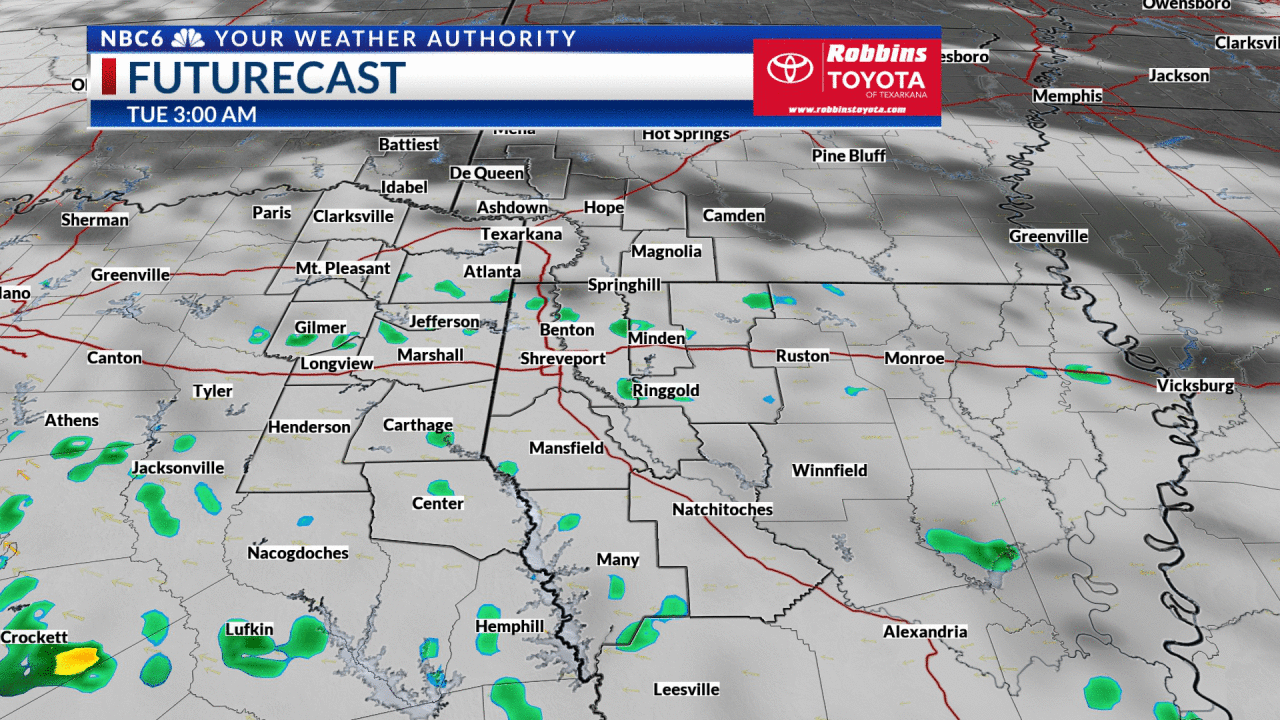 While there won't be much rain to speak of, I can't rule out a brief rain shower in northeast Texas or Oklahoma later this morning. Clouds will gradually give way to sunshine this afternoon. There will be a round of thunderstorms that passes north of the ArkLaTex after sunset, and the tail end of these storms may clip our far northern counties in Arkansas and Oklahoma. It's doubtful we'll see any severe weather, but the Storm Prediction Center has placed areas north of I-30 in a 'Marginal Risk' outlook in the event these storms bring high wind or hail.
Each day we go without rain will only add to the heat through the weekend. Highs will be in the 102 to 104-degree range Thursday through Sunday with sunny mornings and partly cloudy afternoons.
There won't be much heat relief this week or next week. Our glimmer of hope is a slight chance of rain returning early next week, which will at least give us excitement for the potential to see a cooling afternoon rain shower by Monday or Tuesday.
---