It appears that Old Man Winter is continuing his last hurrah. Unfortunately for us, it will be somewhat troublesome and inconvenient again tonight. Temperatures will fall into the 20s again as we go through the overnight hours into Monday morning. A Freeze Warning will be in effect from 9:00 pm this evening until 9:00 am Monday morning. Morning lows will, once again, likely range through the 20s to near 30°.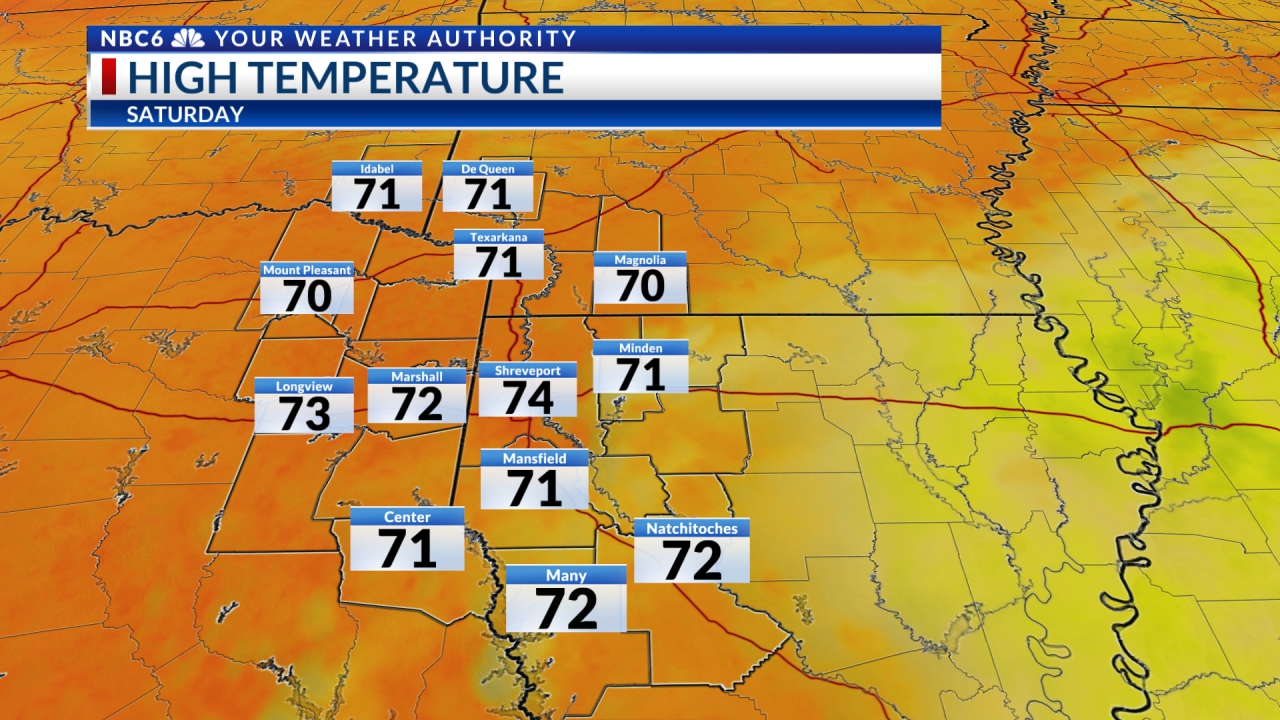 As we head into this evening and overnight hours, fresh cold air will be found in our area, both in the upper levels and at the surface. This will cause any cloud cover that developed during the day to decrease. Remember that clouds act as mother nature's blanket. It holds the heat in. When the clouds thin out, our surface heat rises which allows our surface air to cool. Our wind will decrease, as well, and the air becomes almost still. In this case, it creates perfect conditions for another freeze. A few isolated showers may develop Tuesday night into Wednesday as minor disturbances move eastward near the northern ArkLaTex. At the same time, temperatures rise to well above normal with Thursday highs either side of 80°.
And now, here is the possibly bad news. It appears that a new storm system will be taking shape to our west. The Storm Prediction Center indicates a Slight Risk for severe storms Thursday from central Oklahoma southwestward into Texas as a surface Low and attendant cold front in the Central Plains moves eastward. All modes of severe weather could be possible. If this does develop, the ArkLaTex may experience severe weather Thursday evening and overnight into Friday morning before the system moves east into NE Louisiana and Mississippi. Note that this is several days away and, as usual, it will be monitored closely.
There should be a significant cool-down behind the aforementioned cold front. Weekend morning lows will be either side of 50° Saturday and in the mid-50s Sunday. Afternoon highs will be in the mid to upper 70s. By the way, Spring begins Monday at 4:24 pm.