BestReviews is reader-supported and may earn an affiliate commission. Details.
As the days shorten and temperatures cool, add these plants to your garden
Summer is winding down and kids are getting ready to go back to school, but your garden still has lots to offer in September. Not only is fall the best time to add many kinds of shrubs and trees to your landscaping, lots of flowers, vegetables and herbs thrive in the cooler weather September offers. Whether you want fresh vegetables all winter or beautiful blossoms come springtime, planting in September can transform your yard.
Shop this article: Picnic at Ascot Garden Tool Tote, Edward Tools Bulb Planter, Outsunny Walk-In Greenhouse
What to plant in September
It may be fall according to the calendar, but many parts of the country are still experiencing the kind of warm weather that makes gardening enjoyable and productive. Along with vegetables and annual flowers, September is also a good time to add ornamental perennials to your landscape, such as Helleborus, flowering quince, camellia or forsythia.
Flowers to plant in September
Flowers such as zinnias and mums can by planted to enjoy colorful flowers until first frost, while pansies, with their longer flowering season, can bloom throughout winter with minimal care. Planting flowering perennials such as peonies and asters in September allows them time to get established before rewarding you with abundant blossoms for many years to come. Depending on the flower and where you live, you may need to layer mulch over the plant to prevent weeds and protect it from harsh conditions.
Vegetables to plant in September
September is a key harvesting month, but starting certain crops in September will reward you with winter and early spring harvests. Brussels sprouts in particular love cooler weather. For less hardy vegetables, a cold-frame greenhouse can help seedlings grow strong enough to survive the winter before being planted in the ground.
Many growing zones can safely plant spinach, kale and other salad greens to add to meals throughout the winter. For longer-term harvests, plant radishes and scallions to enjoy in springtime and longer-growing vegetables such as garlic and spinach to enjoy next summer.
The best herbs to plant in September include cilantro, which has a tendency to bolt in warmer weather, and rosemary, which is hardier and can keep growing through mild winter conditions. Chives, thyme, lemon balm and sage are perennial in many growing regions and do well when planted in containers in September.
Bulbs to plant in September
If you love spring daffodils, now is the time to plant them. Tulips, crocuses, hyacinth and daffodils should all be planted in the fall so they have enough time to develop their root structure before winter frosts.
A good rule of thumb for planting bulbs deep enough is to dig a hole two to three times deeper than the bulb's height. Make sure to plant them roots-down in an area where they'll get lots of sun. If you're worried about squirrels or other pests snacking on your bulbs, you can spread out some mulch or lay a piece of chicken wire over the planting area.
Best gardening products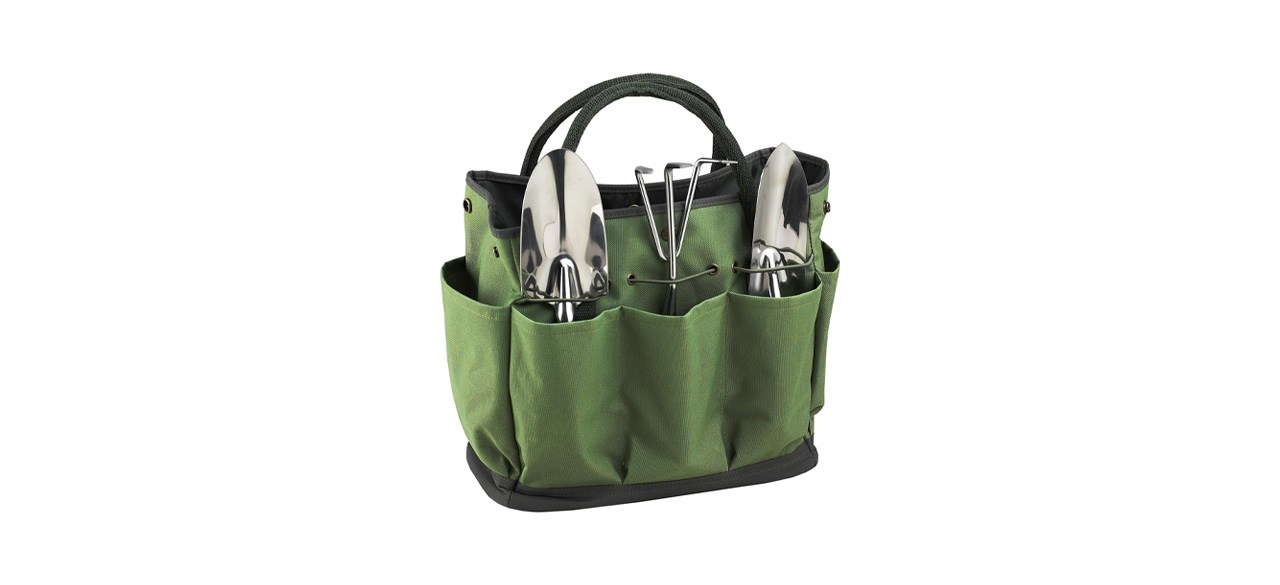 Picnic at Ascot Garden Tool Tote
Made from sturdy canvas and elastic loops, this tote makes it easy to carry your gardening tools around the yard thanks to its comfortable rolled handles. It comes with three stainless steel hand tools.
Sold by Amazon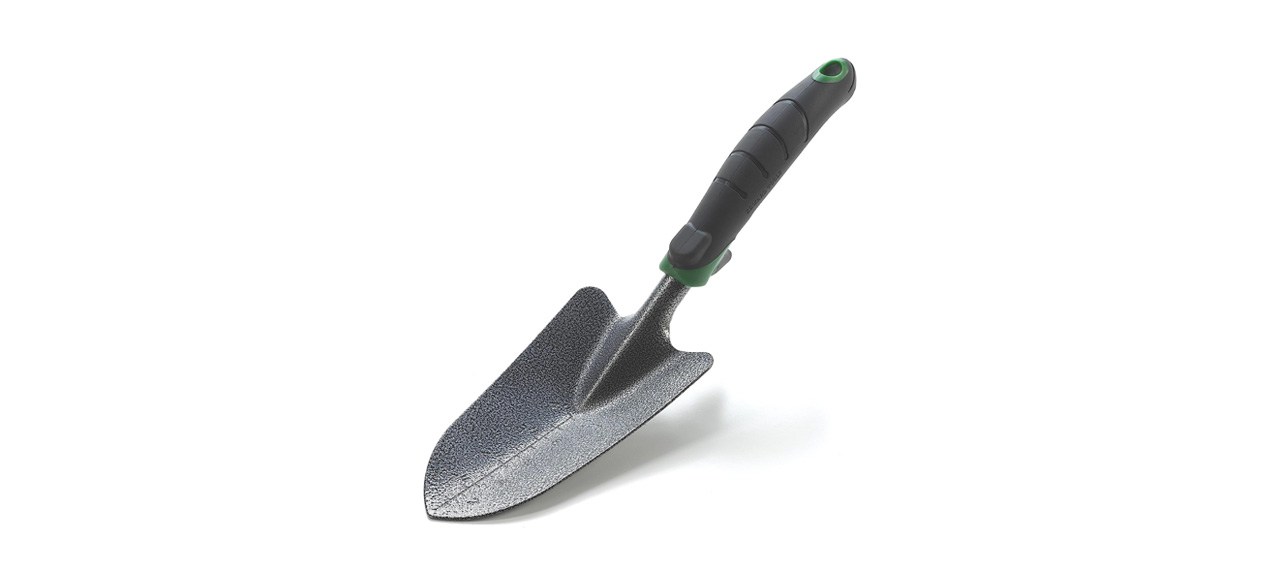 This carbon steel trowel has engraved depth markers, which are especially useful for planting bulbs at the right depth. It has a rubberized ergonomic handle for better leverage and more comfortable gardening.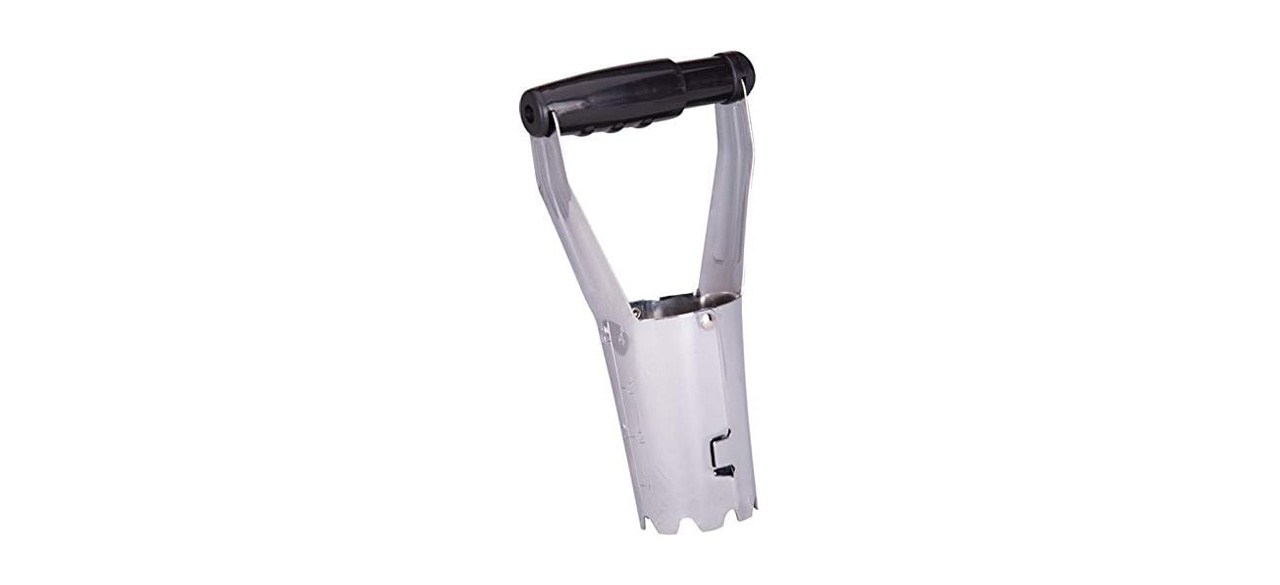 This specialized tool makes it easier than ever to fill your yard with bulbs. Simply stick it into your topsoil to the right depth using the engraved depth markers, lift out and squeeze the handle to release dirt.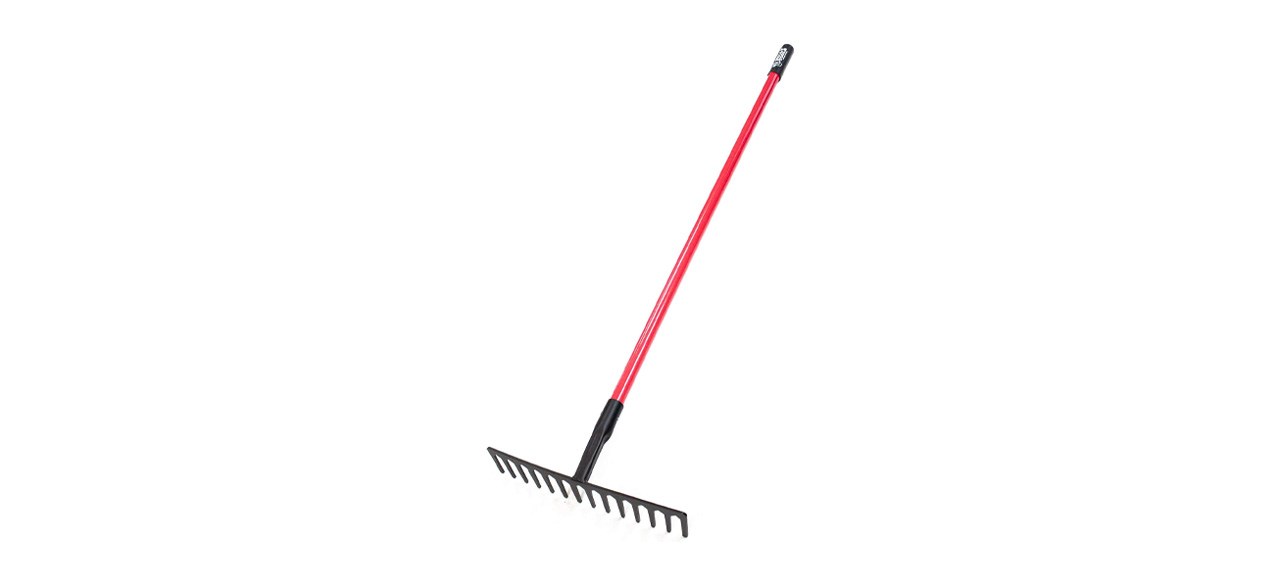 Bully Tools 16-Inch Level Head Rake
Made with a lightweight yet strong fiberglass handle, this rake is a great tool for clearing and smoothing out landscaping beds. The 16-inch rake head is made from durable seven-gauge steel.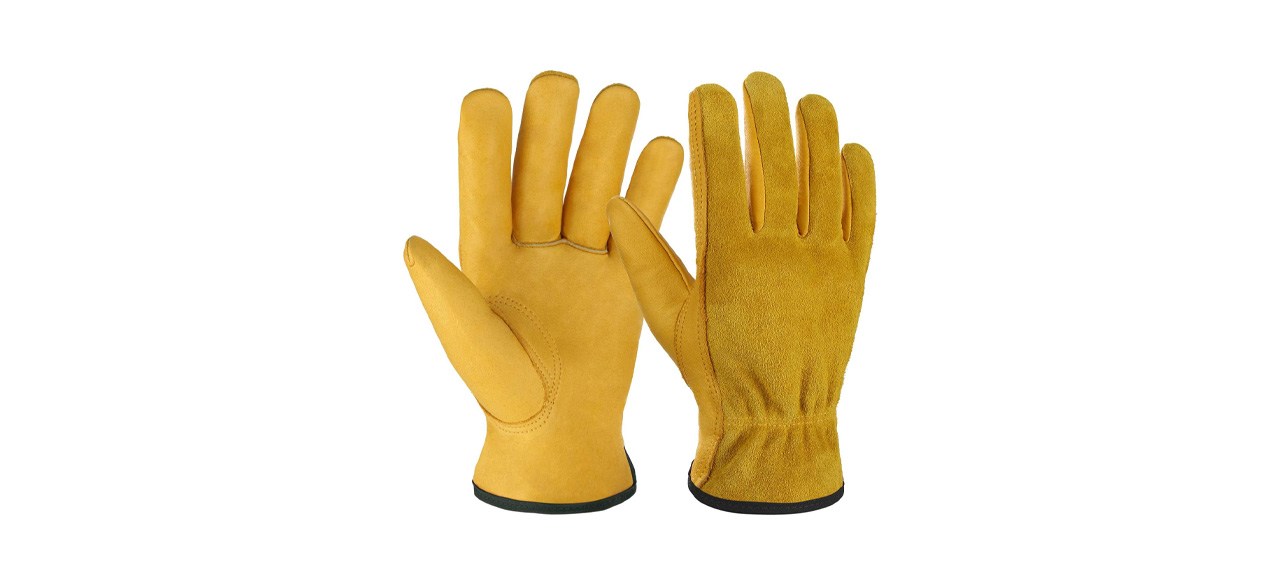 Available in four sizes, these gloves make it possible for everyone to help out in the garden. They're made from sturdy and soft cowhide with a comfortable elasticized wrist.
Sold by Amazon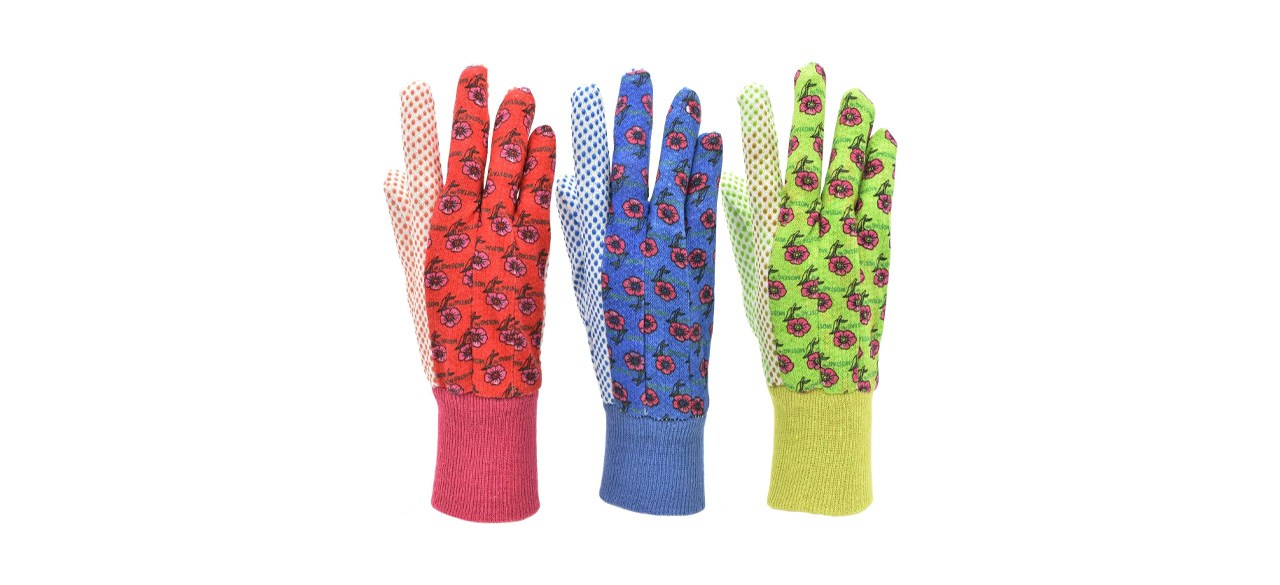 G & F Soft Jersey Garden Gloves
Made from cute floral-print cotton jersey, these soft and comfortable gloves are suitable for weeding and planting. PVC dots on the palms, thumb and forefinger help gardeners get a better grip on weeds.
Sold by Amazon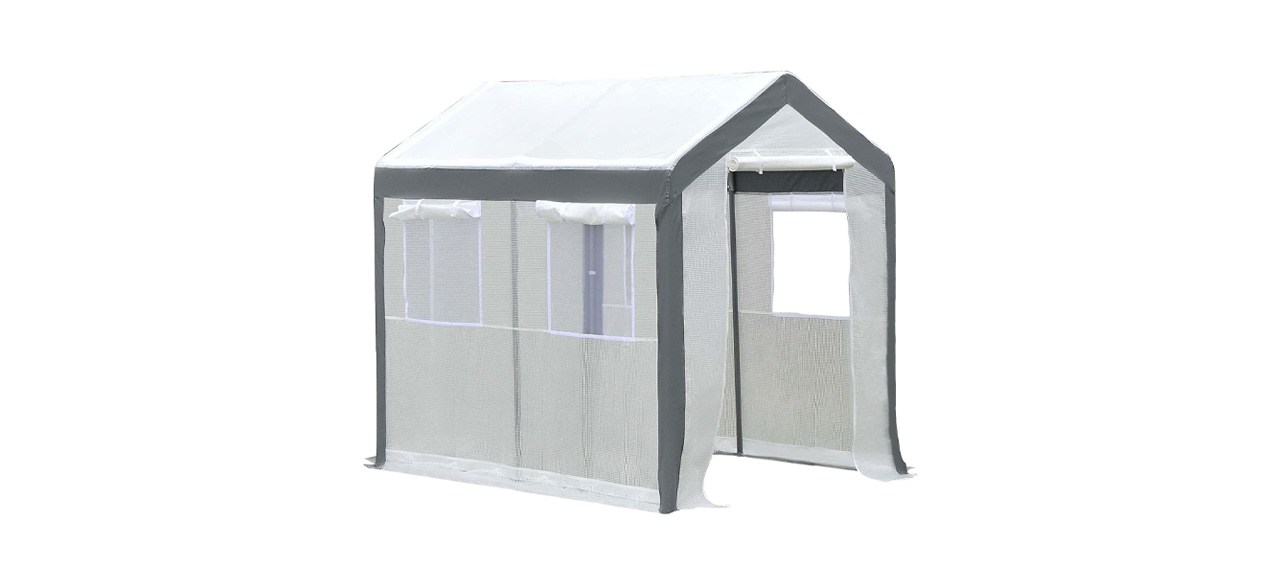 This walk-in, tunnel-style greenhouse has roll-up doors at each end of its powder-coated steel frame. It measures 8 by 6 feet and comes with 12 stakes to keep it secure in bad weather.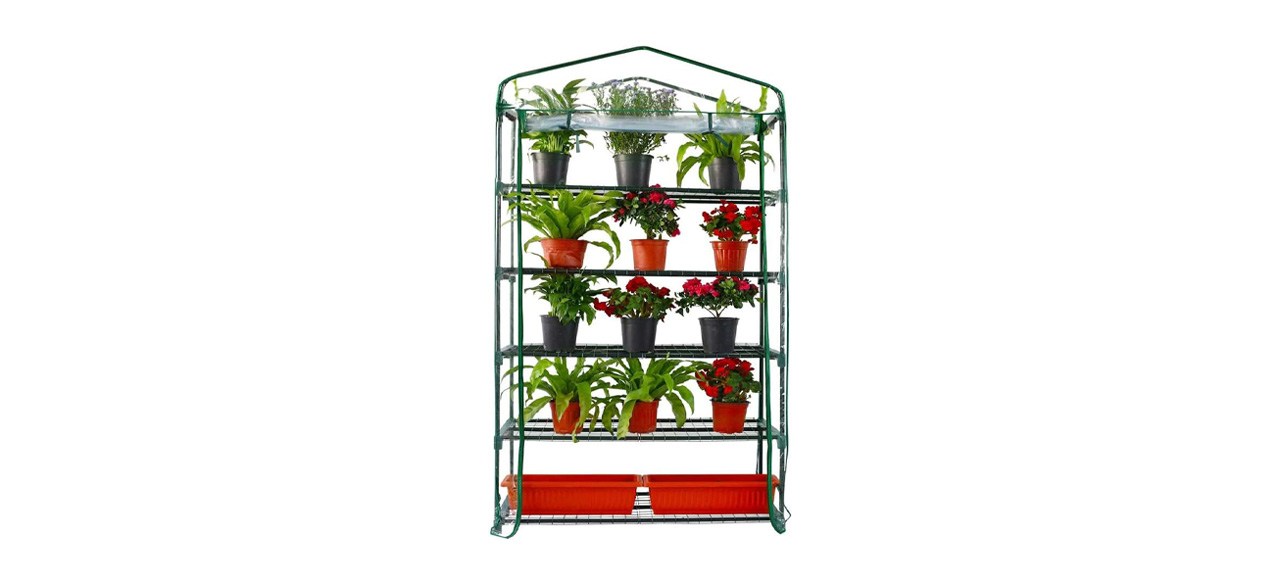 Worth Extra Wide Mini Greenhouse
This greenhouse is handy for gardeners who need to maximize small spaces. It measures 40 inches wide and 75 inches tall and offers five shelves protected by a roll-up PVC cover.
Sold by Amazon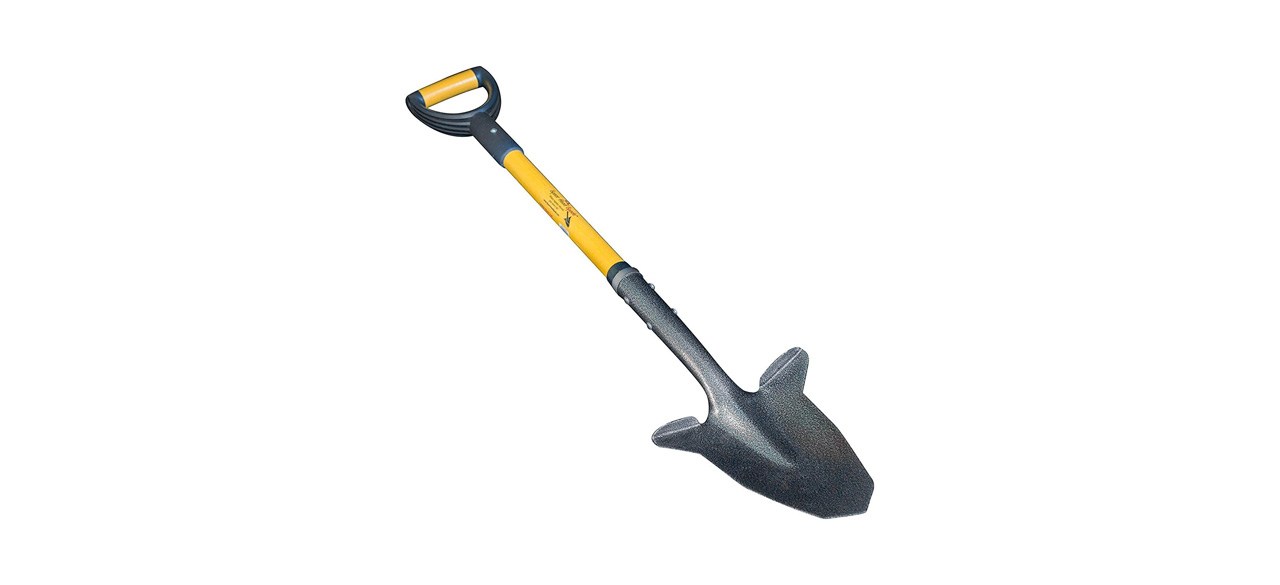 Spear Head Spade Gardening Shovel
The innovative spear-shaped head on this shovel easily cuts through all types of soil. The blade is made from high-carbon manganese steel and the fiberglass handle is available in two lengths.
Sold by Amazon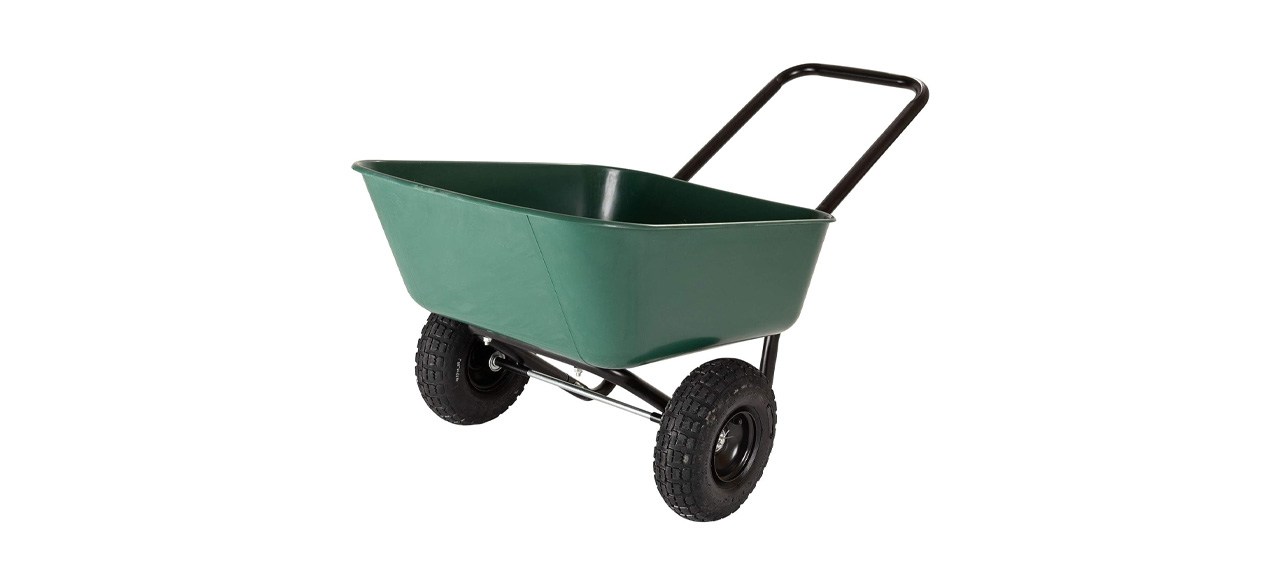 Garden Star Dual-Wheel Wheelbarrow
If you're planting flowering shrubs or large nursery plants, this reliable cart helps move heavy loads around the yard. A large handle and dual tires make it easy to maneuver.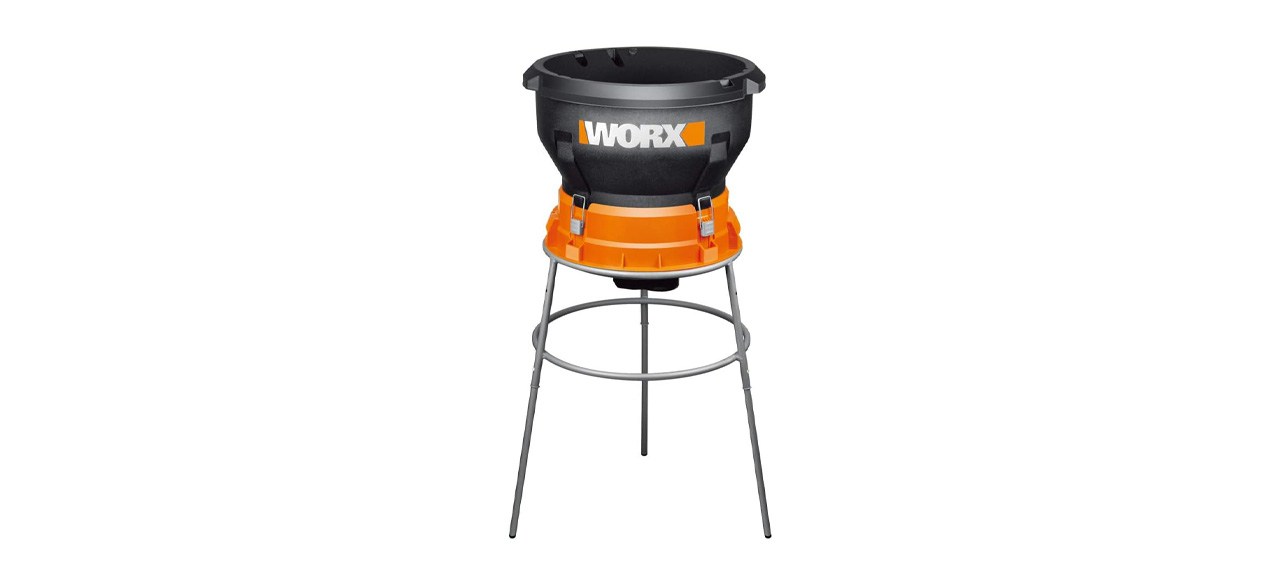 This compact, upright mulcher can help gardeners break down up to 53 gallons of leaves in a minute, creating protective mulch for their yard. It's easy to set up and dispenses mulch into a bag attached underneath.
Worth checking out
Want to shop the best products at the best prices? Check out Daily Deals from BestReviews.
Sign up here to receive the BestReviews weekly newsletter for useful advice on new products and noteworthy deals.
Laura Duerr writes for BestReviews. BestReviews has helped millions of consumers simplify their purchasing decisions, saving them time and money.