All about the chaos gardening trend
Chaos gardening is among the newest gardening trends to go viral on TikTok, with over 13 billion views in 2023. Even experts are on board with this fun, laid-back gardening style. It's all about finding beauty in disorder, saving you the time and effort of planning and maintaining a typical garden. This article explores chaos gardening, including tools and tips from watering to caring for seedlings.
Shop this article: Lifetime Raised Garden Bed Kit, Burpee Premium Organic Potting Soil Mix, Bully Tools 12-Gauge Garden Hoe
Chaos gardening vs. traditional gardening
Chaos gardening throws traditional gardening practices out the window — no planting seeds in neat rows with a precise amount of space between plantings, no carefully planned landscapes — you simply gather your leftover seeds, plant them and see what grows. This laissez-faire approach applies to planting flowers, fruits, vegetables and grasses. For many gardeners, the aim is to achieve stunning visual variety and an explosion of color akin to a meadow filled with wildflowers.
Chaos garden planning ideas
While chaos gardening itself is largely unplanned, you'll first have to decide where to plant your chaos garden. You may choose to transform your garden beds into a diverse wildflower collection or use hardscaping elements like rocks and gardening pathways to establish a sense of order in the chaos. Planters can be used for a compact and subtle effect while surrounding patio furniture with a chaos garden will create a more picturesque space to relax.
Choosing your plants
Native plants are more likely to thrive in your area, and planting them will result in a low-maintenance and eco-friendly garden. If you're set on planting fruits and vegetables, keep in mind that they require more frequent reseeding and maintenance. Be aware that planting annuals will mean replacing them and starting over next year. Pay attention to the ideal sunlight conditions for the varieties you wish to plant, as well.
Soil quality must be optimal for planting
Seedlings require nutrient-rich, well-draining soil to sprout. If the soil in your garden contains a lot of clay or is overly rocky, be sure to mix in garden soil prior to seeding. Otherwise, you can use a garden rake or hoe to break the top layer of soil before planting or pour a few inches of compost over the soil — no tilling required.
Water your seeds regularly
Seeds must be watered regularly after they are sown in order to sprout. When working with a diverse array of plants, it can be challenging to give them all the right watering needs. To err on the side of caution, opt for watering a little and often — this will minimize the risk of overwatering or underwatering.
Thin out seedlings if necessary
With chaos gardening, you never know exactly how many seeds will take root. Once the seedlings have begun to grow, it may be necessary to thin them out to prevent overcrowding or having certain varieties overwhelm the landscape.
Be as hands-on or hands-off as you like
After your chaos garden has begun to grow, you can put in as much or as little work as you like. Some people let the rainwater their plants naturally and let weeds grow wild, while others water their plants and attend to weed growth.
Best garden beds and planters for chaos gardening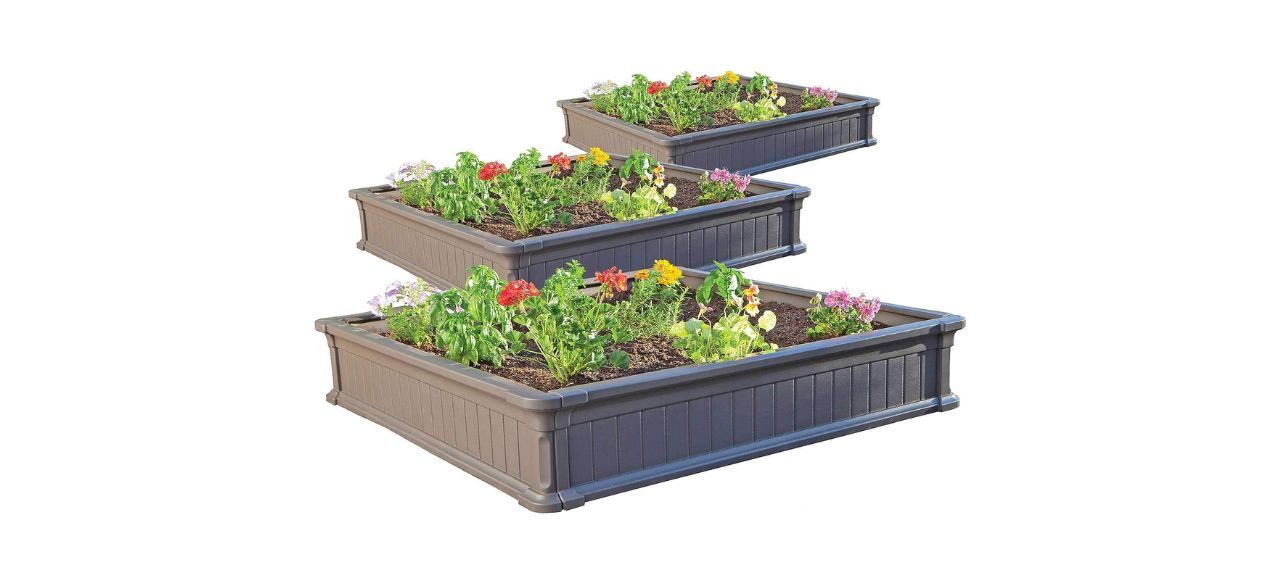 Lifetime Raised Garden Bed Kit
Raised garden beds absorb and retain the warmth necessary for root development, minimize weed growth and soil compaction while making gardening easier on your back. They're made of weather-resistant polyethylene and have a stackable design for accommodating deeply rooted plants.
Sold by Amazon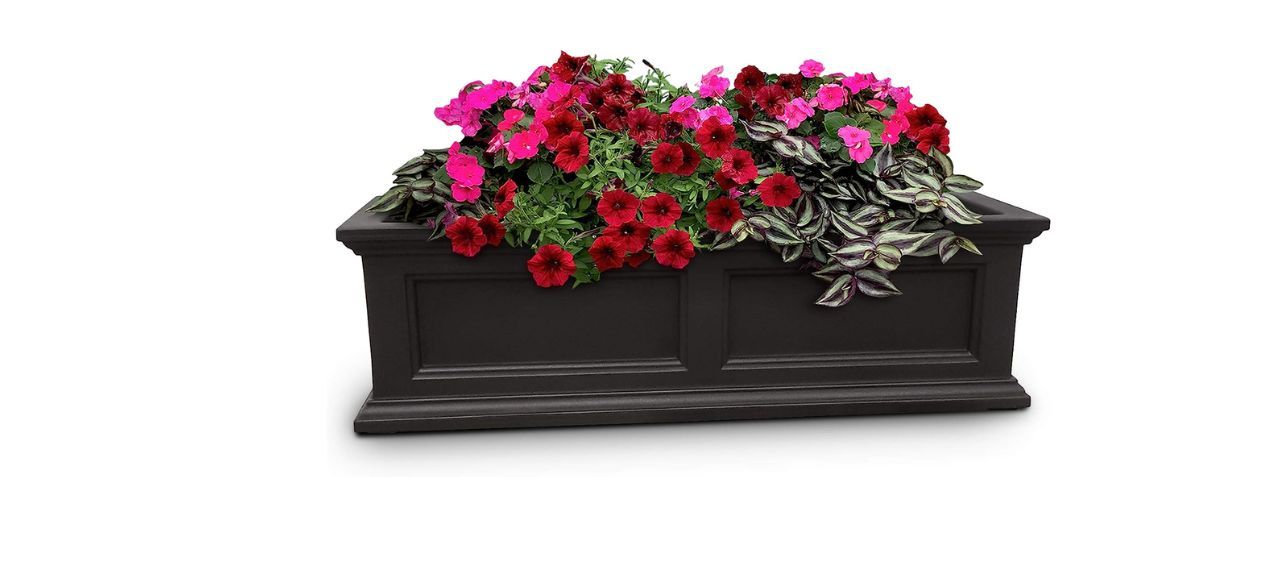 Mayne Fairfield 3-Foot Window Box
This window box features elegant paneling that gives it a sophisticated look. The self-watering planter contains durable polyethylene and an insulating double-wall design, with finish options in black, brown, gray and white.
Sold by Amazon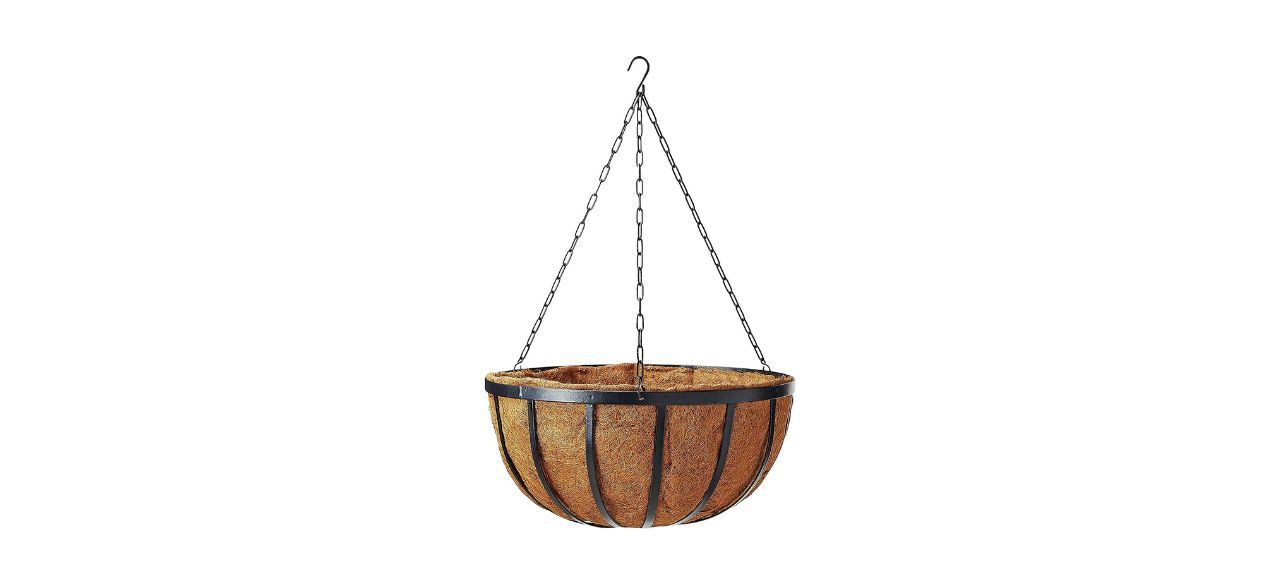 Arcadia Garden Products Round 16-Inch Planter
The metal housing and coconut husk liner on this hanging planter give it a charmingly rustic aesthetic. The 100% coconut liner helps retain moisture for healthy root growth, providing ideal drainage and air circulation.
Sold by Amazon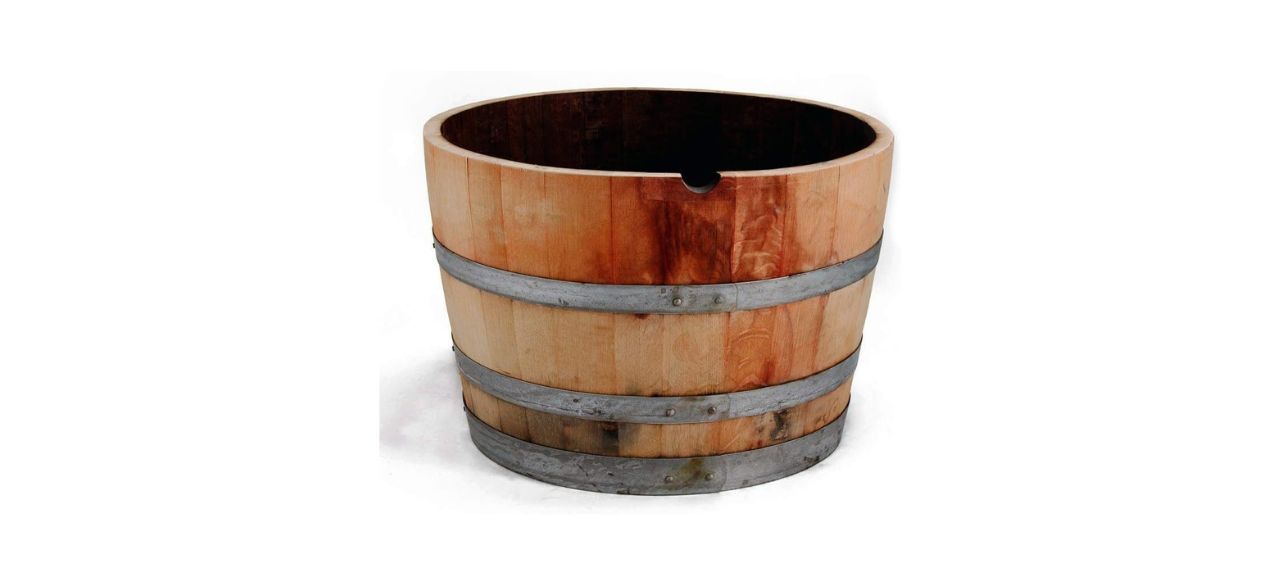 This barrel planter is another attractive, rustic option for the garden. It's handcrafted from sturdy oak, with a watertight design that eliminates the need for a plastic liner.
Sold by Amazon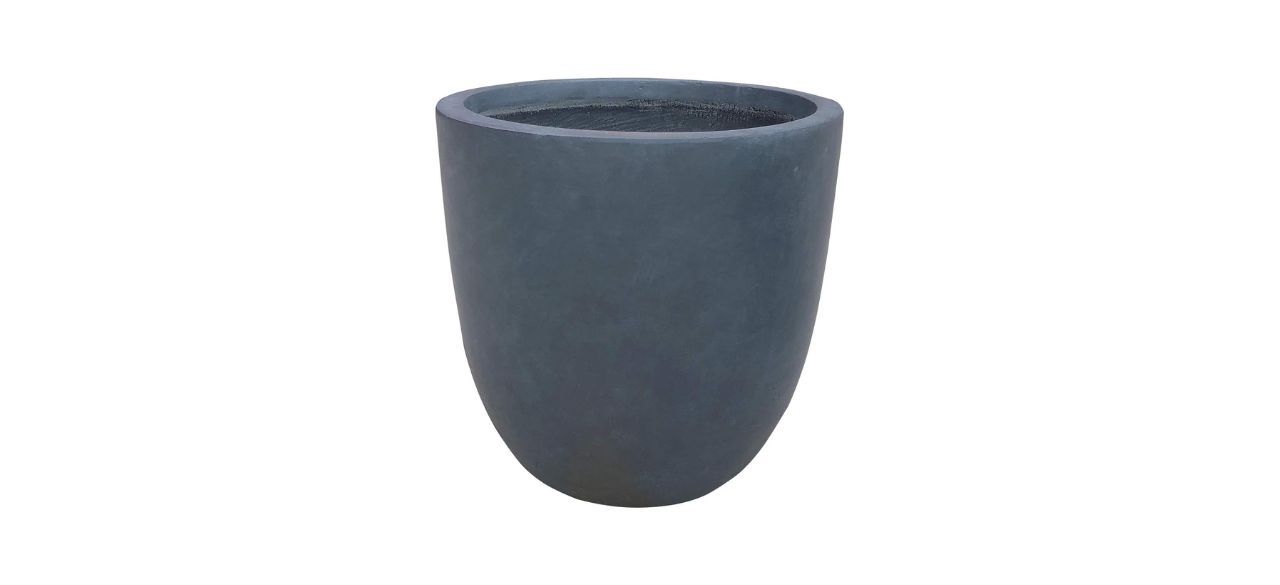 Kante Concrete Modern Outdoor Round Planter
If you're looking for a sleek, modern planter for your chaos garden, this is a stylish option. It's made from a lightweight combination of concrete and fiberglass that can handle inclement weather. The brand also offers other planter styles, including square, cylindrical, tall round and short round.
Sold by Amazon
Best tools and accessories for starting a chaos garden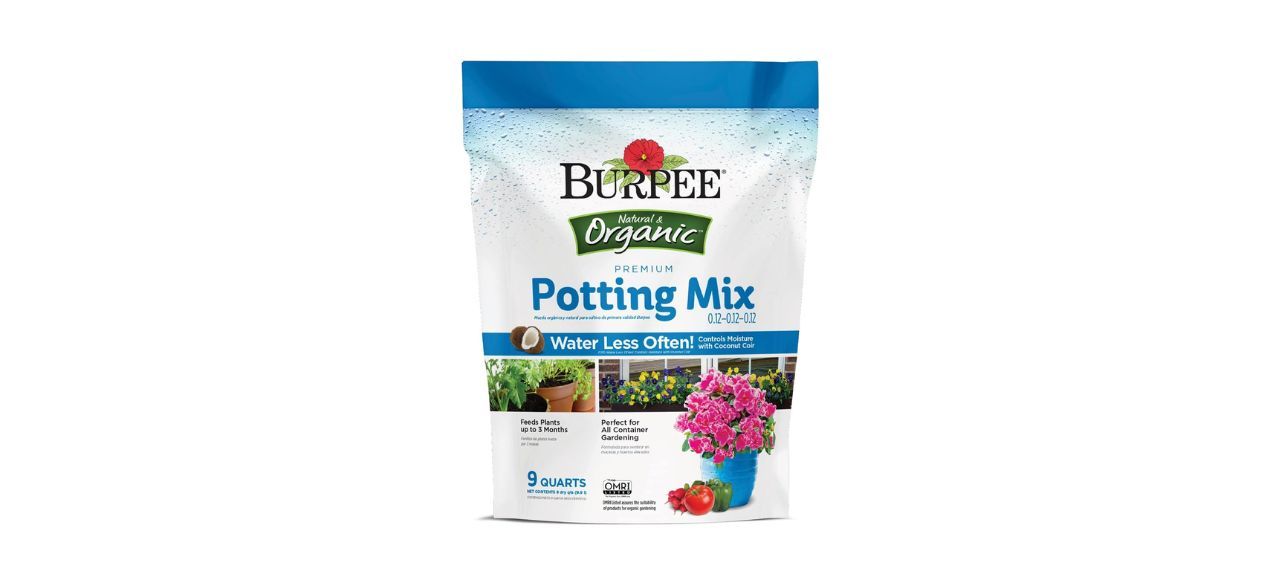 Burpee Premium Organic Potting Soil Mix
This all-natural potting mix is enriched by plant food and coconut coir that promote healthy seed and root growth, with excellent moisture retention ideal for germinating seeds. The potting soil feeds plants instantly, then provides slow-release plant food for up to 3 months.
Sold by Amazon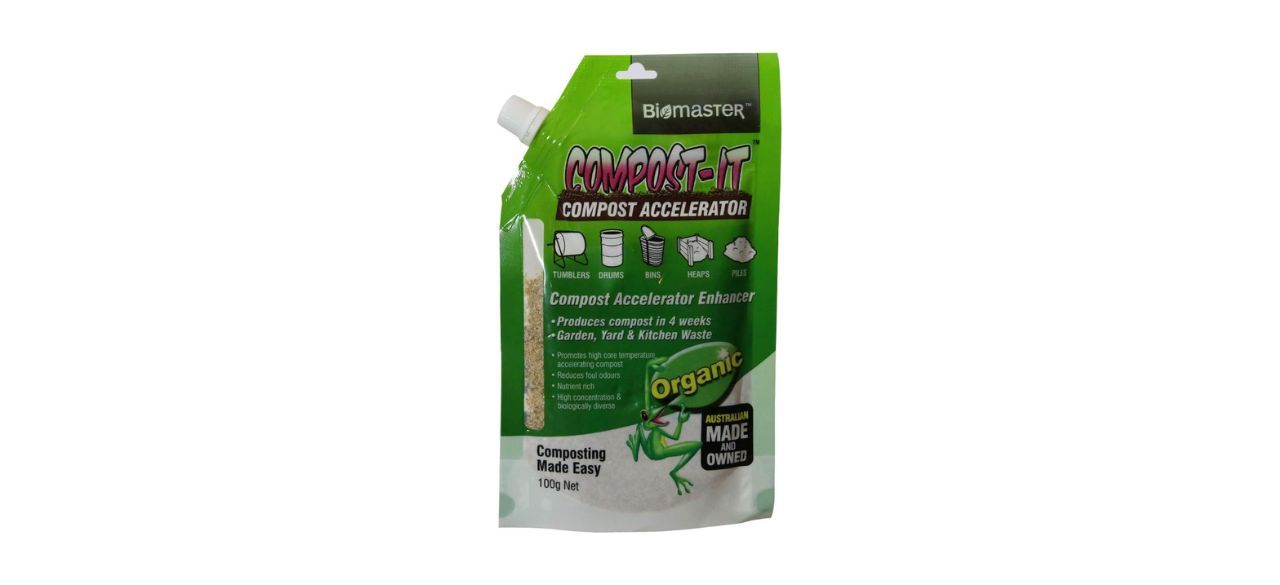 Biomaster Compost-It Compost Accelerator/Starter
This all-natural compost starter turns kitchen scraps and yard waste into compost in four weeks. It contains over 60 active ingredients to enrich your garden, with odor-reducing capabilities that will keep your compost bin from getting smelly.
Sold by Amazon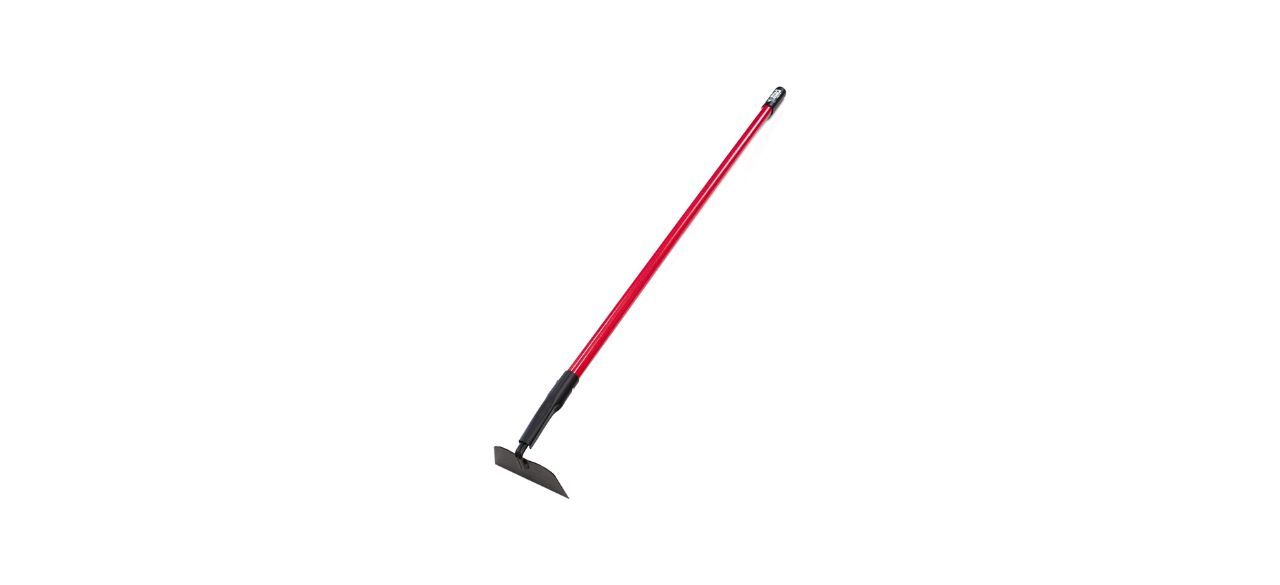 Bully Tools 12-Gauge Garden Hoe
This reliable garden hoe features thick, 12-gauge stainless steel and a fiberglass handle for superior durability. Weighing a mere 3.25 pounds, it won't slow you down in your gardening tasks.
Sold by Amazon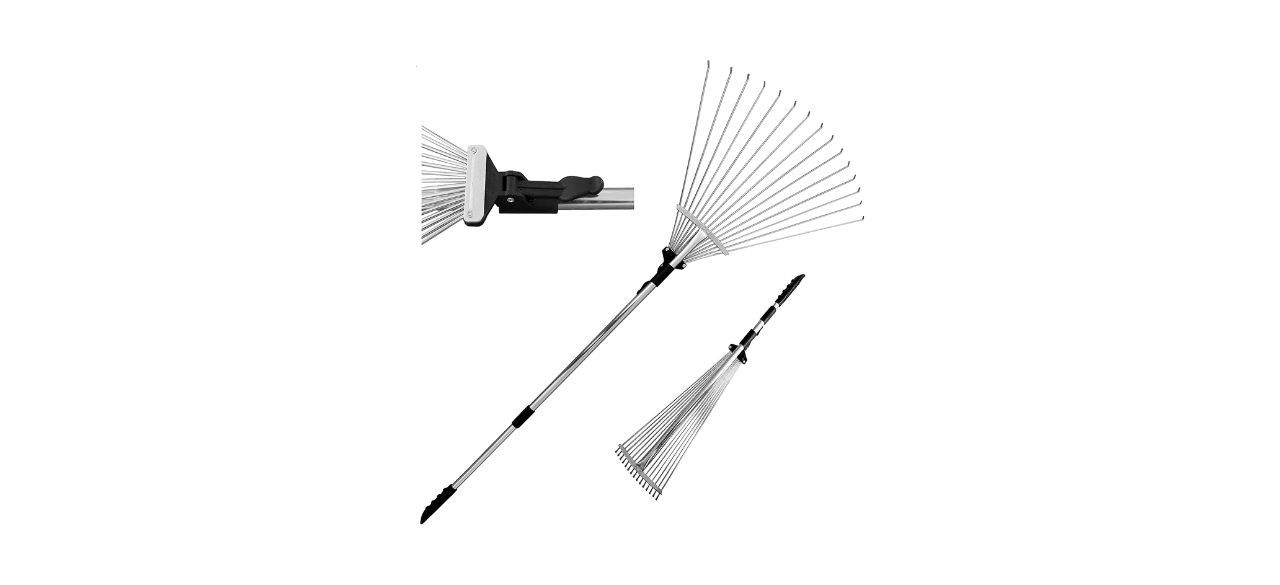 Tabor Tools Adjustable Metal Rake
This versatile rake has teeth that extend from 8 to 23 inches wide for working in small to large garden beds. It's made of lightweight steel and collapses to 32 inches for compact storage.
Sold by Amazon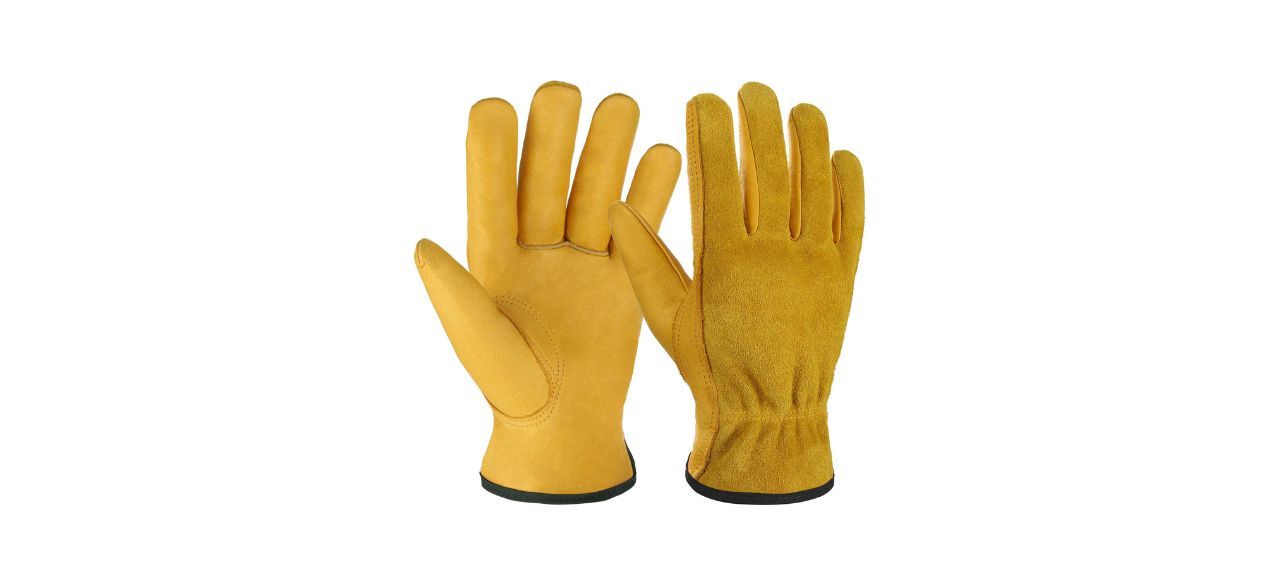 If your gardening gloves are worn out, consider these durable work gloves. Featuring genuine leather, these utility gloves are naturally breathable and sweat-absorbent for comfortable wear.
Sold by Amazon
Want to shop the best products at the best prices? Check out Daily Deals from BestReviews.
Sign up here to receive the BestReviews weekly newsletter for useful advice on new products and noteworthy deals.
Amy Evans writes for BestReviews. BestReviews has helped millions of consumers simplify their purchasing decisions, saving them time and money.
Copyright 2023 BestReviews, a Nexstar company. All rights reserved.