12 products to embrace the nostalgia and let your kids experience an '80s summer
Summer in the '80s looked wildly different from the electronic-filled days kids experience now. Instead of hours on an iPad and a carefully curated schedule, an '80s summer forced kids to go outside and use their imagination to fill up the time from sunup to sundown.
From social skills to responsibility, this experience also offers many benefits for kids. So, if you're yearning to give your kids a few carefree months without texting and driving them all over town, you need to stock up on products to give them an '80s summer.
Shop this article: Joyin 22.5-Foot Lawn Water Slide, Mongoose Legion Kids Freestyle BMX Bike and Bunch O Balloons Multicolored Water Balloons By Zuru.
How to give your kids an '80s summer
Spend time outside: The top rule of creating an '80s summer experience is that you have to send your kids outside. Kids can use their bikes or scooters to ride to a friend's house or use the lawn sprinkler to cool off.
Don't create a schedule: One of the best parts about having an '80s summer is not having a schedule. Parents didn't sign their kids up for a sports camp or sleep-away camp every week of the summer. Being bored is actually beneficial for kids because it forces them to be creative, use problem-solving skills and learn to interact with new friends.
Opt for device-free indoor activities: Not every summer day will be hot and sunny. On those rainy days, try to stay off tablets and opt for board games or card games. You can also build a fort or create a homemade activity.
Always have snacks: If you want to keep kids outside, you'll need accessible snacks ready to grab at all times. From fruit to chips to popsicles, keep the pantry and freezer stocked. If your kids are having an authentic '80s experience, you might have to feed the neighborhood kids too.
Best products to give your kids an '80s summer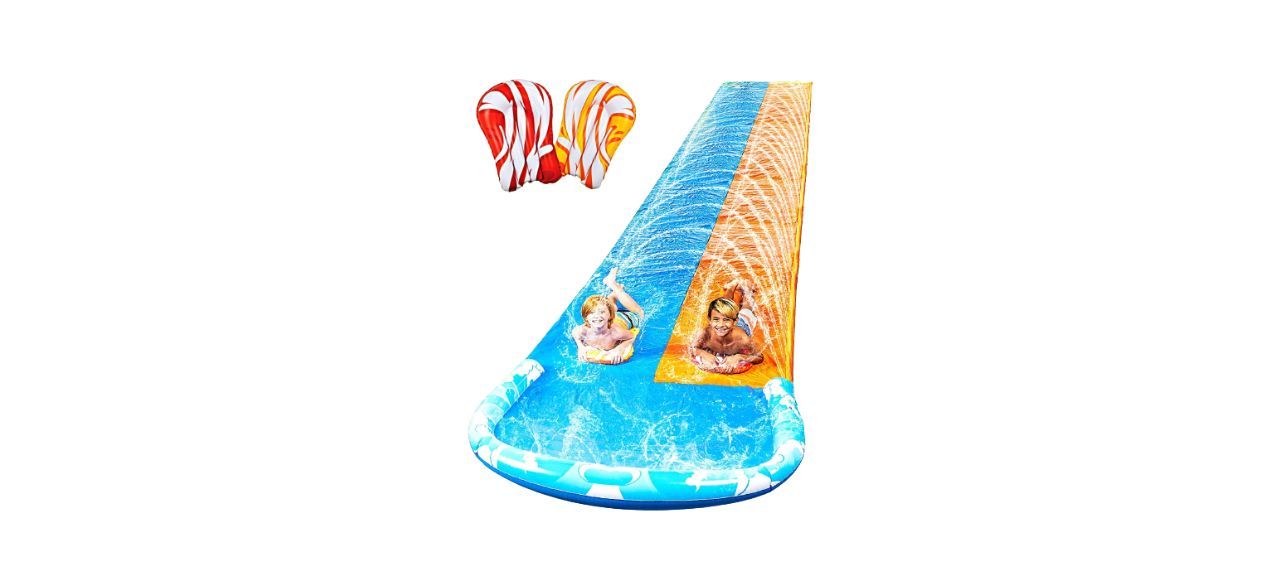 Joyin 22.5-foot Lawn Water Slide
While there's something nostalgic about breaking out an old tarp and dish soap to let the neighborhood kids slip and slide in the sun, this ready-to-go slide takes out all the hard work. Both kids and adults will enjoy riding down the 22.5-foot slide on the included body boards while getting sprayed with sprinklers.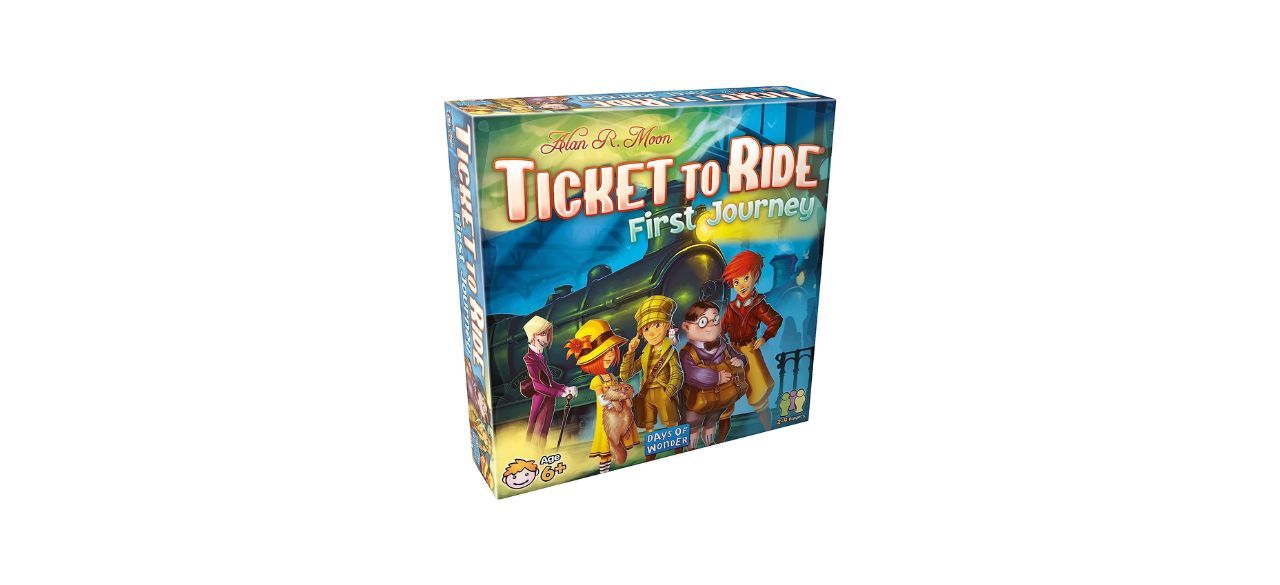 Ticket to Ride First Journey Board Game
Not every summer day will be warm and sunny. On rainy days or times you need a break, bring out a board game to show kids how to spend time indoors without computers and phones. This version allows younger children to join the family fun and learn educational skills.
Sold by Amazon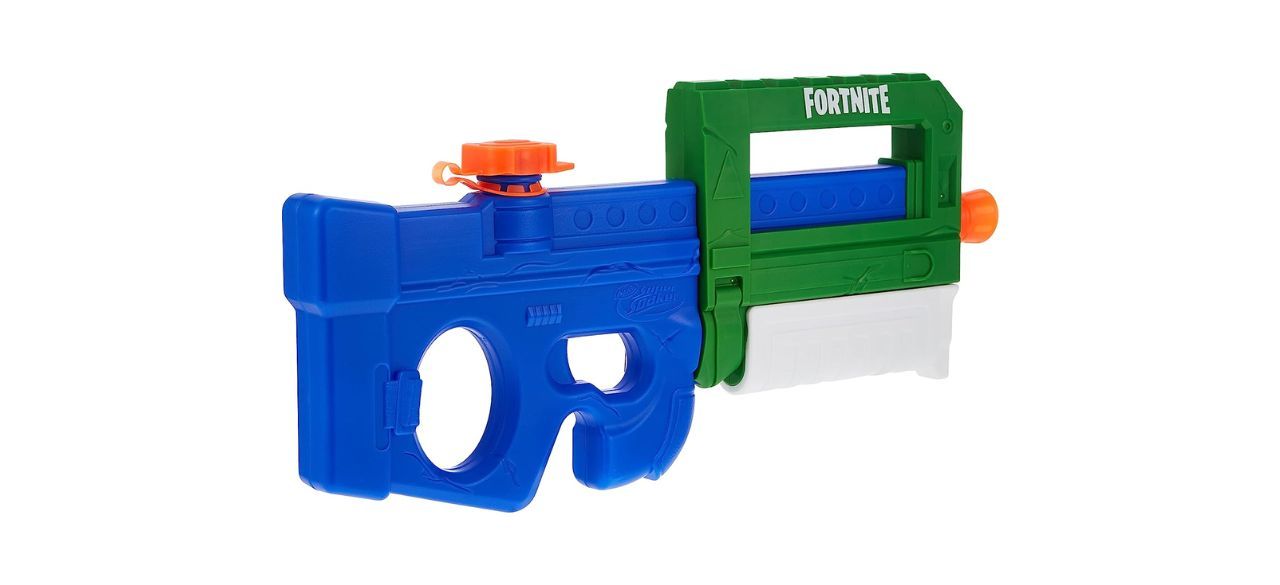 Nerf Super Soaker Fortnite Water Blaster
No one can experience an '80s summer without a Super Soaker. This Fortnite replica blaster is perfect for luring kids away from video games and getting them outside. It's also effortless and quick to fill with the large cap by dunking it in water or using a hose.
Sold by Amazon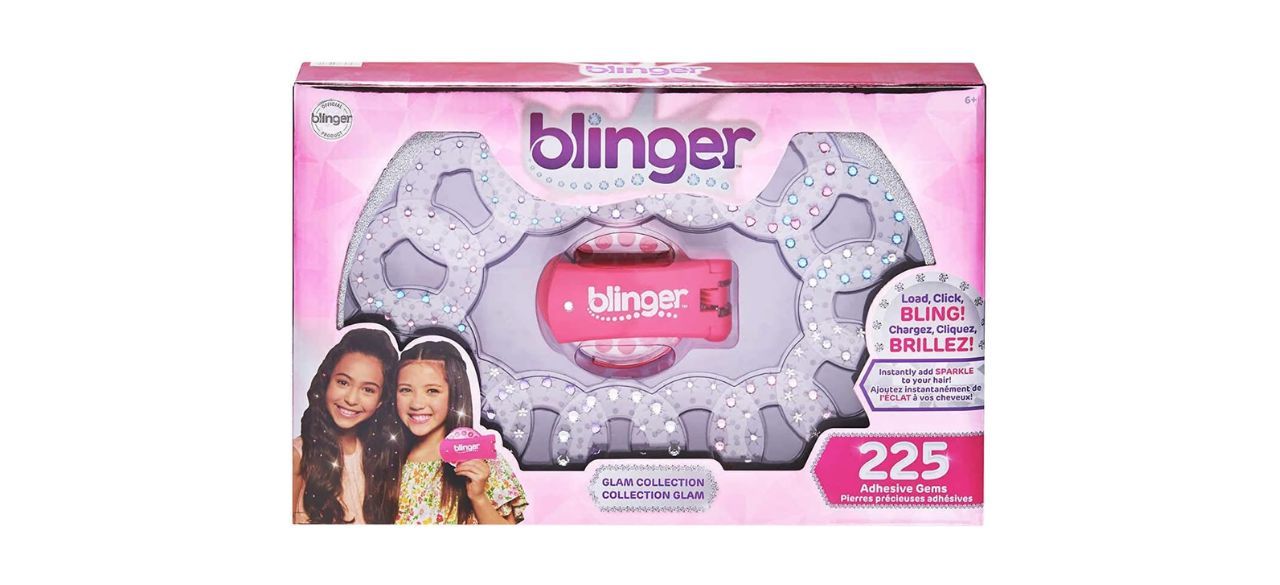 Blinger Ultimate Set Glam Styling Tool
While beauty styles have changed, trends always seem to come back around. Not only will this hair blinger give kids a glimpse into the past, but bedazzling hair is also back in style. The glam styler and 225 gems are intuitive to use by loading, clicking and blinging.
Sold by Amazon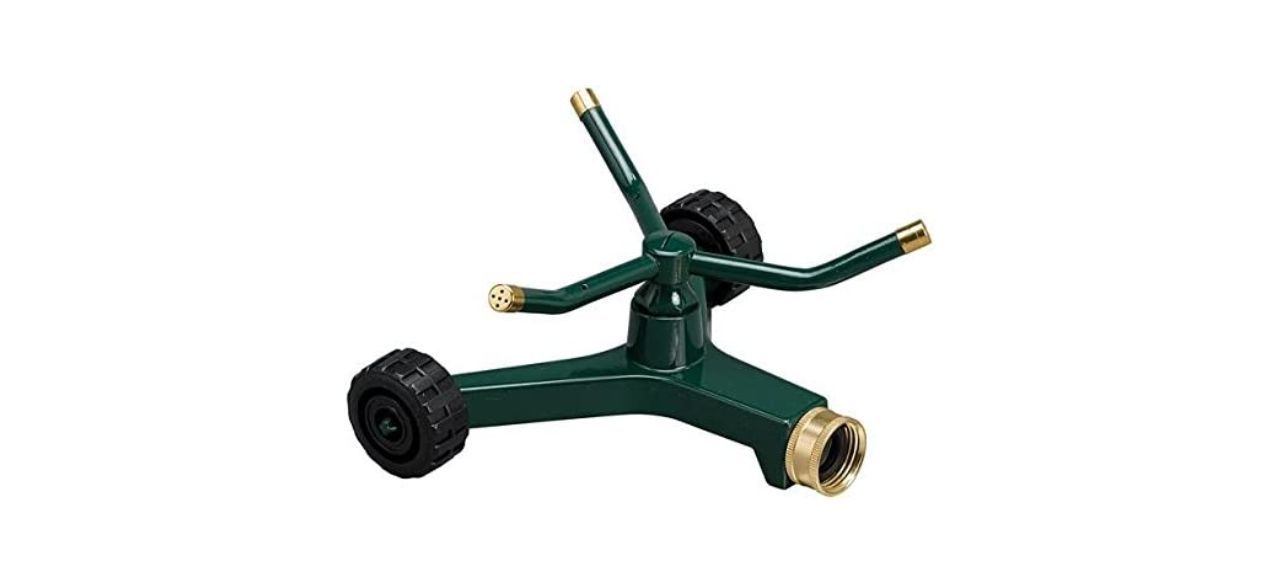 Orbit Metal 3-arm Sprinkler With Wheeled Base
The best part about an '80s summer is that it requires no fancy equipment or special toys. If you don't have an old sprinkler to break out, this one is affordable and will provide hours of water fun by twirling in an entire circle and spraying up to 24 feet.
Sold by Amazon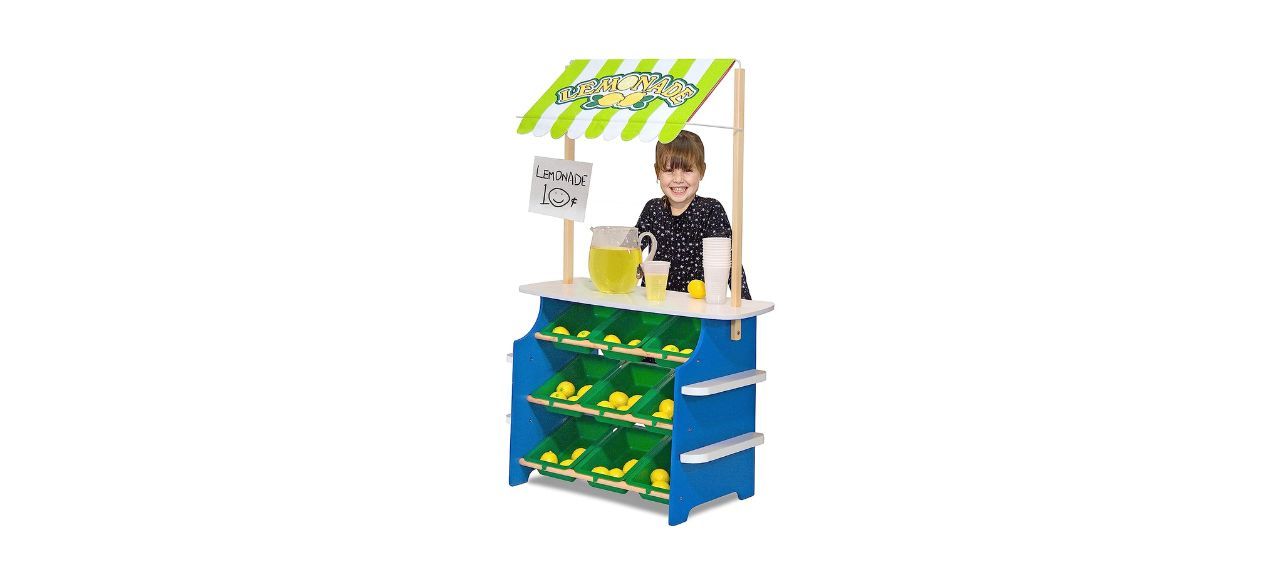 Melissa & Doug Wooden Lemonade Stand
Ditch the old cardboard box with handmade writing and set your kids up for success with this wooden lemonade stand. Whether you're having a garage sale or helping the neighborhood cool off on a hot day, the counter and shelves are perfect for holding lemonade or snacks.
Sold by Amazon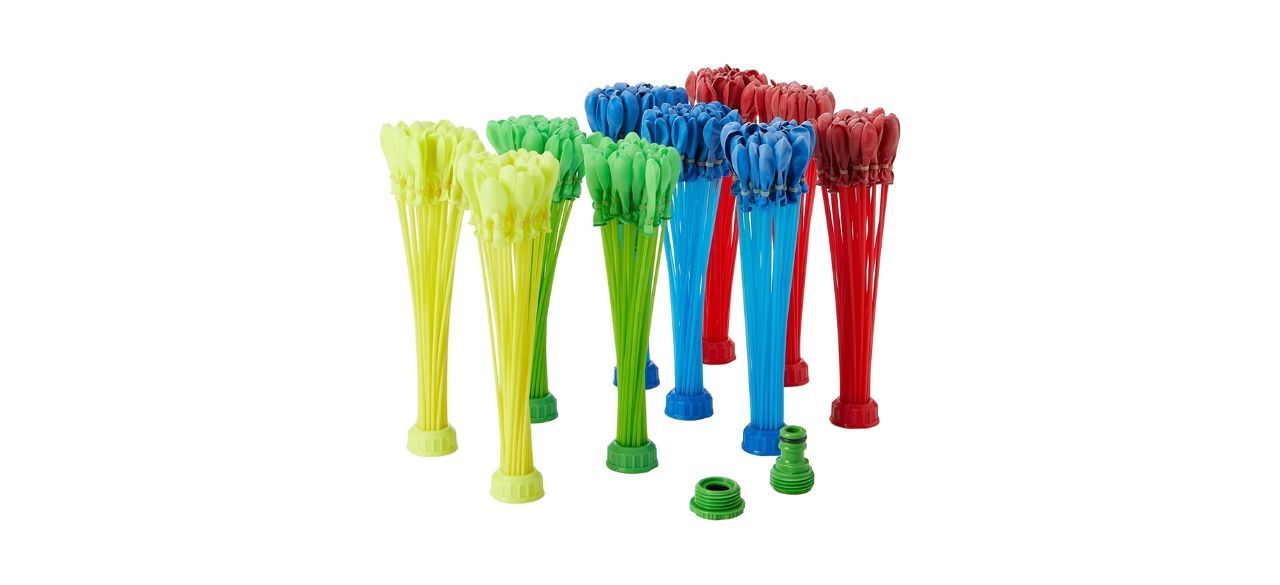 Bunch O Balloons Multicolored Water Balloons By Zuru
While kids these days will never understand the painstaking time commitment of individually filling up each water balloon by hand with the faucet, there's nothing more satisfying than instantly having hundreds of balloons. These balloon bunches fill and tie in less than 60 seconds for water balloon fights or toss competitions.
Sold by Amazon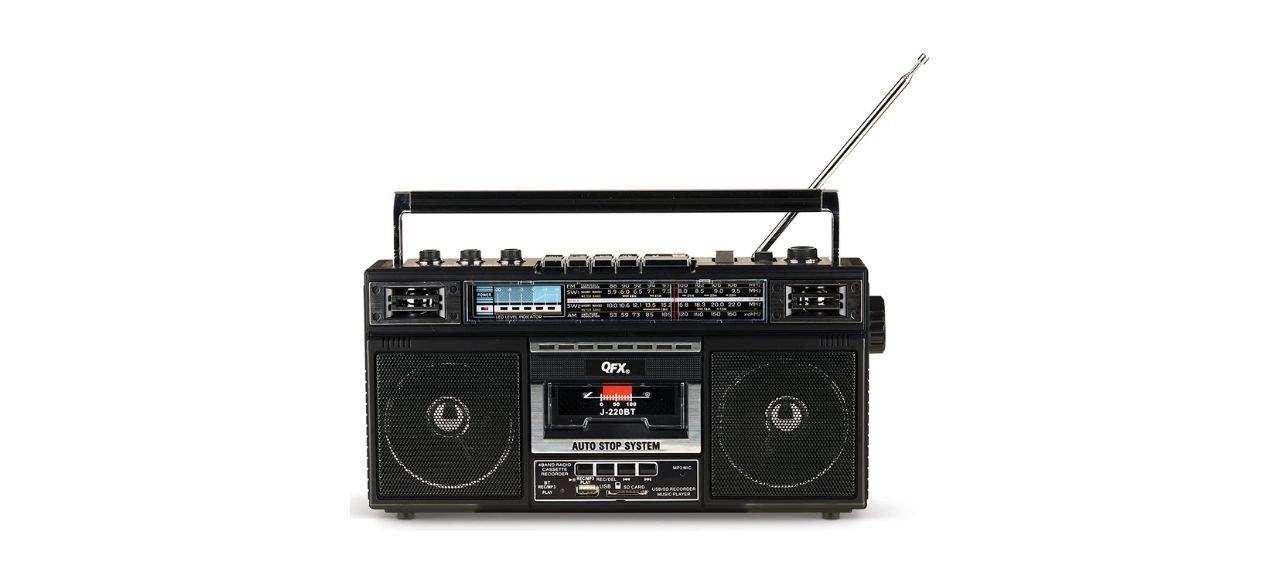 Even though this boombox brings back nostalgic memories, it's entirely upgraded with modern technology, including Bluetooth and a USB port. Many other features allow you to record from a cassette tape or your own voice using the microphone.
Sold by Amazon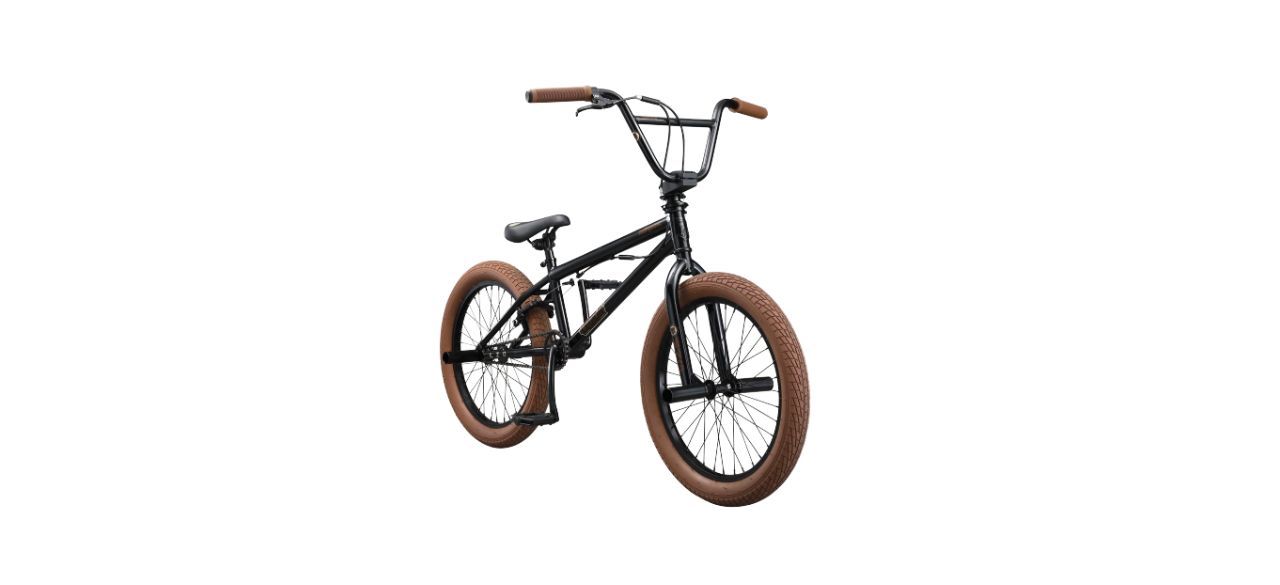 Mongoose Legion Kids Freestyle BMX Bike
Since your parents didn't drive you to your friend's house every day for a play date, you can't have an '80s summer without a bike to get around. This BMX bike is durable enough to withstand popping curbs racing down the street. It has a single rear aluminum U-break and brake levers.
Sold by Amazon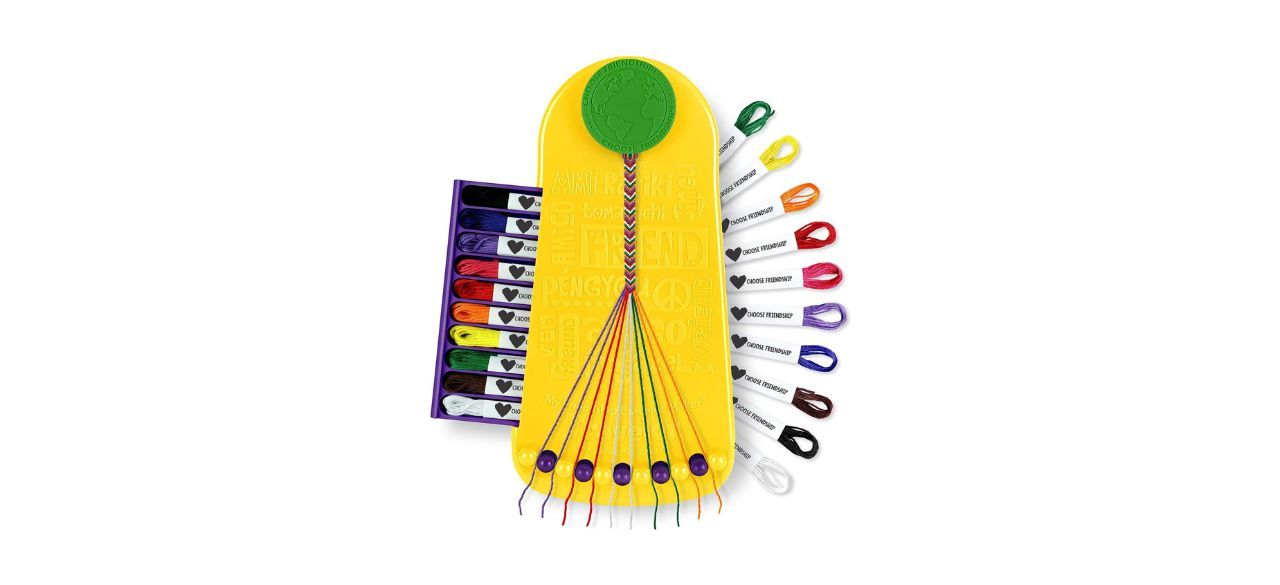 Choose Friendship My Friendship Bracelet Maker
Friends are at the core of every great laid-back summer, and having matching bracelets makes the season even better. This bracelet-making kit has enough materials to make eight bracelets, including the board to keep kids organized and guide them on each pattern.
Sold by Amazon
After riding bikes or having a water balloon fight, relax in the evening beside a bonfire. This unique fire pit is smokeless, portable and effortless to clean. You can also bring out delicious crackers and chocolate for s'mores and roast marshmallows over the fire.
Sold by Amazon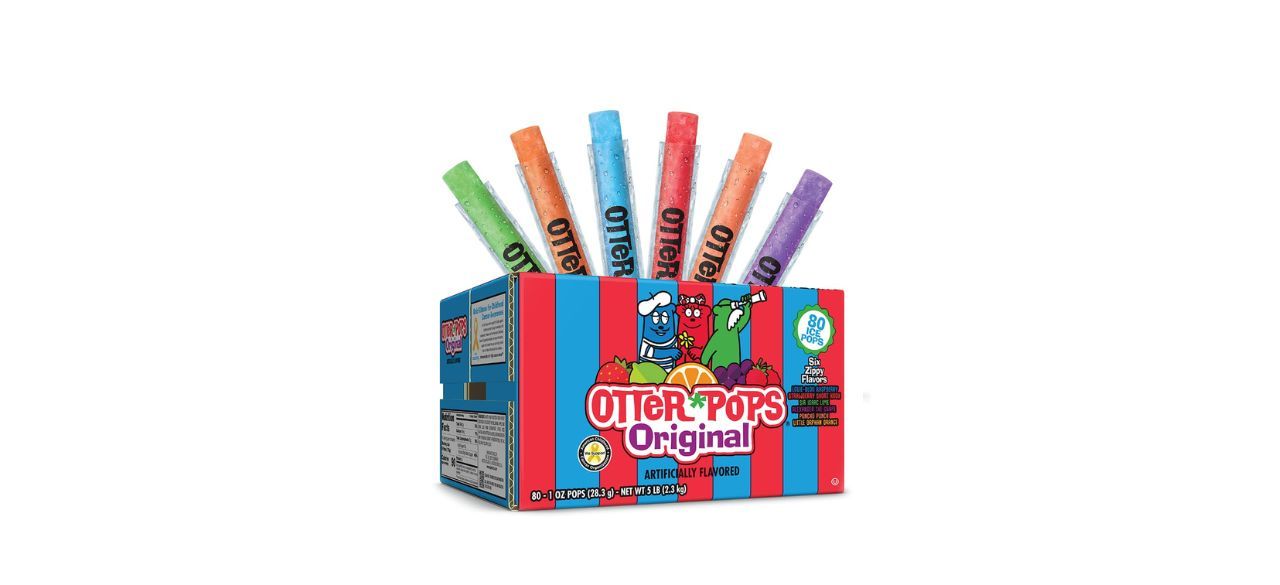 After spending all day in the sun, kids need to cool off, and what better way to do that than with popsicles? This box of 80 comes with six delicious flavors and is gluten and fat-free. You might want to pick up a few boxes to experience an authentic '80s summer.
Sold by Amazon
Want to shop the best products at the best prices? Check out Daily Deals from BestReviews.
Sign up here to receive the BestReviews weekly newsletter for useful advice on new products and noteworthy deals.
Bre Richey writes for BestReviews. BestReviews has helped millions of consumers simplify their purchasing decisions, saving them time and money.
Copyright 2023 BestReviews, a Nexstar company. All rights reserved.