Add a cozy touch to your gathering
Nothing unites a group of people quite like gathering around a bonfire. Whether you're roasting marshmallows, telling ghost stories or keeping warm, there's no better place to hang out. But fires can also be dangerous. So, when you're building a bonfire, it's essential to follow the proper safety rules. To learn all the bonfire tips and tricks, we asked BestReviews outdoor expert Amos Terry. Here's everything you need to know about starting a bonfire.
Shop this article: Kindling Cracker Firewood Splitter, Sunnydaze Cosmic Fire Pit for Outdoors and Estwing Sportsman's Axe
Check the rules
Whether you're camping, relaxing at the beach or throwing a party at home, it's essential to check the local laws before building a fire. For instance, some counties have "spare the air" days where all fires are prohibited, or your city may fall under a red flag warning in the drier months when fire danger is high.
Safety first
Always use a fire pit. Burning directly on the ground is dangerous, as it could damage underground piping or even start a root fire. Do not put your fire pit on a deck or grass unless it's specially made for those surfaces.
Always have at least 10 feet of clearance around the fire from any buildings, trees, etc. Also, check to ensure there is nothing above the fire area that could potentially burn, such as tree branches, pergolas and so forth.
Never burn anything other than wood. This includes trash, plastic and cardboard as well as construction lumber like MDF, plywood, particle board and pressure-treated wood. Many of these materials contain chemicals that are extremely toxic when inhaled.
Always have a way to extinguish the fire if needed. This can be a shovel to smother the fire with dirt or a nearby hose.
Never use accelerants like oil or gasoline to start or maintain a fire, as it can get out of control quickly.
Never leave a fire unattended, even if it's just low-burning coals. "Negligence, unattended fires or fires people thought were put out have been responsible for massive devastation and loss of life," Terry said.
What you need to start a bonfire
"All of your materials should be dry and cured, meaning they've spent months or years split and stacked out of the elements to cure properly. Wet woods will not burn or will burn very inefficiently," Terry advised. "You also want a mix of hardwoods and softwoods. Softwoods will catch and burn more quickly, allowing you to ladder your fuels to denser hardwoods. Softwoods are woods like pine, redwood, fir and spruce. Hardwoods are things like oak, almond, walnut and hickory."
Tinder to start the fire, such as crumpled paper, dry leaves, dry pine needles and so forth.
Small dry twigs or splintered-off tiny pieces from your larger logs.
Kindling of varying sizes, starting with thin pieces and getting up to the thickness of a baseball bat.
Larger split logs as much as 6 to 8 inches in width.
How to light a bonfire
While there are a variety of arrangements for your wood, Terry prefers the "log cabin" method. To create this method:
Add a small pile of tinder in the center of the pit: Use tiny twigs, splinters and kindling on top in a cone shape.
Take your two largest pieces of firewood: Place them parallel to each other on either side.
Place two more large logs on top of the first two perpendiculars: Form a square around the cone shape.
Continue stacking wood like this: Make the "walls" of the cabin and use progressively thinner pieces, placing them a little closer together in parallel with each layer of height. Eventually, you will create a "roof" over the cone.
Light the tinder at the base: As the tinder burns, it ladders to the cone shape and catches larger and larger pieces of wood until you've got a roaring fire. Add wood as needed.
Best products to start a bonfire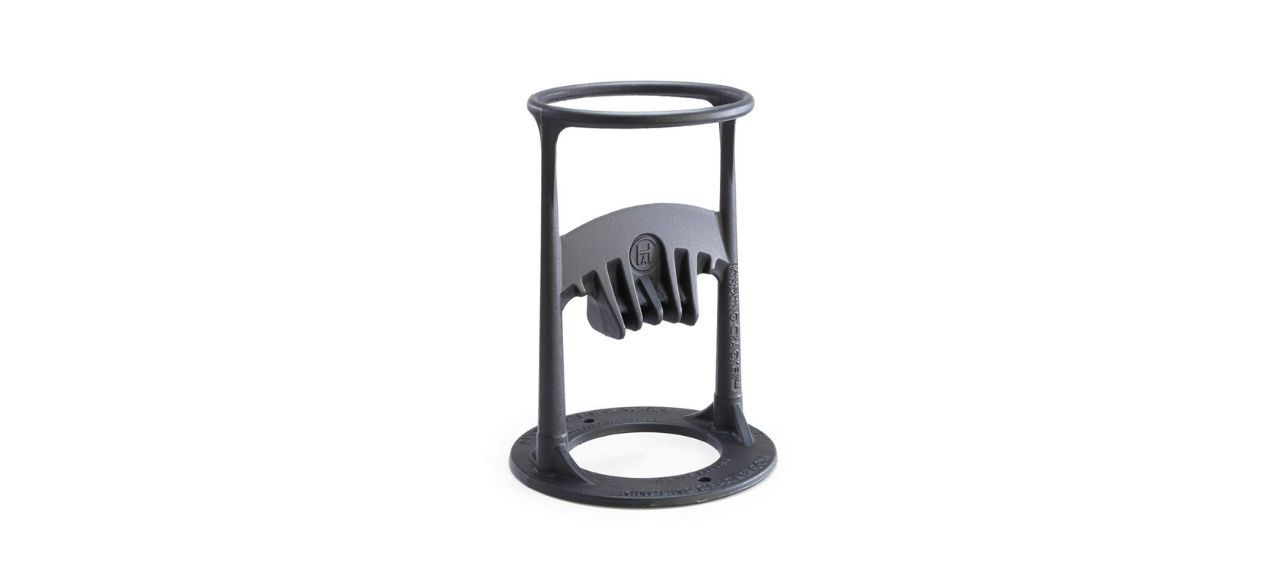 Kindling Cracker Firewood Splitter
For a safe and effortless way to make kindling, opt for this splitter that forgoes all moving blades and sharp objects swinging next to faces and hands. Plus, it requires less force to split firewood than a standard axe. It's also virtually maintenance-free.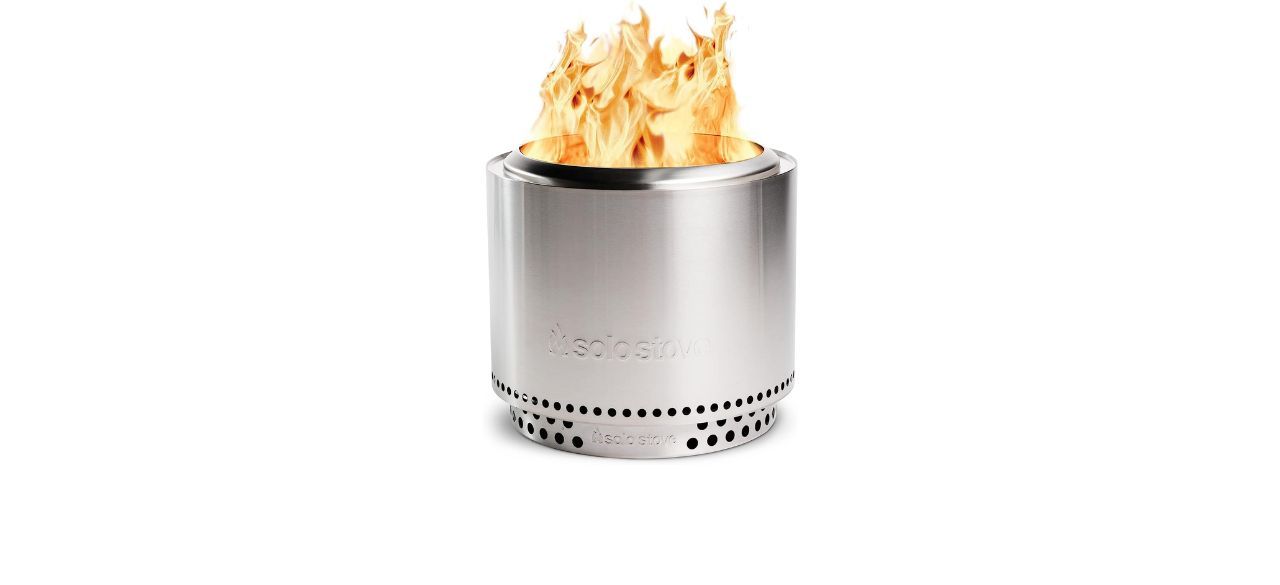 Instead of spending time digging a large bonfire hole, this smokeless Solo Stove bonfire pit is quick and effortless to set up. It has a sleek, stainless steel design and weighs only 20 pounds; with the included carrying case, it's easy to transport. In the Testing Lab, we found that it burned wood efficiently and admired the built-in ash catcher, which makes for easy disposal.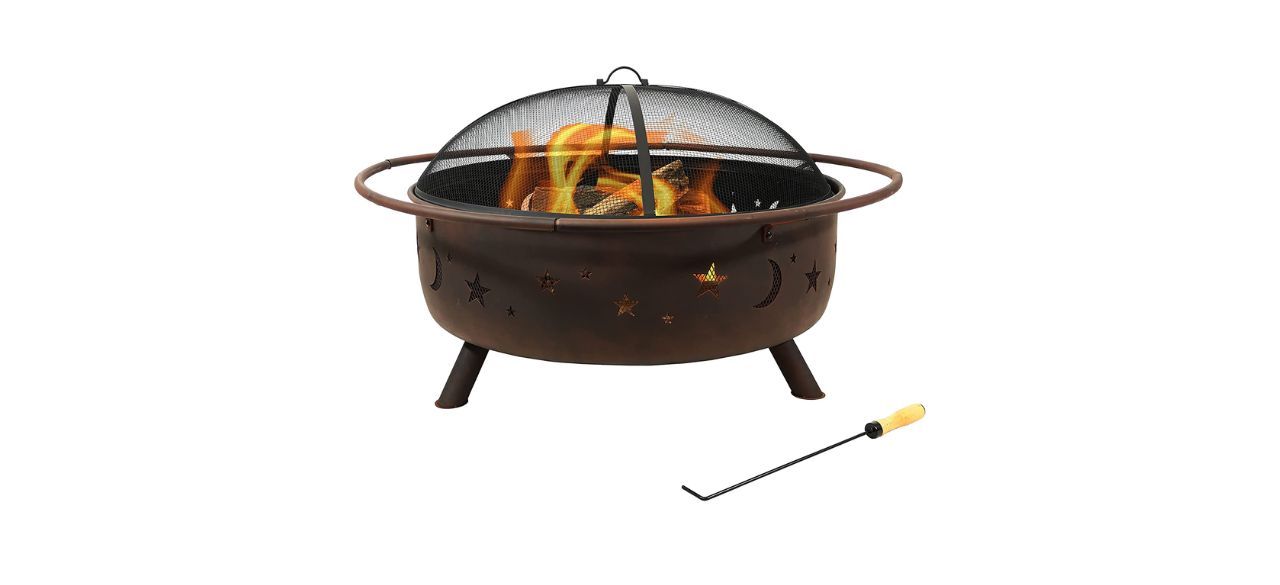 Sunnydaze Cosmic Fire Pit for Outdoors
For safety, it comes with a metal round spark screen to protect from flying sparks, a built-in wood grate for better airflow and a poker tool to lift the screen and control the flame.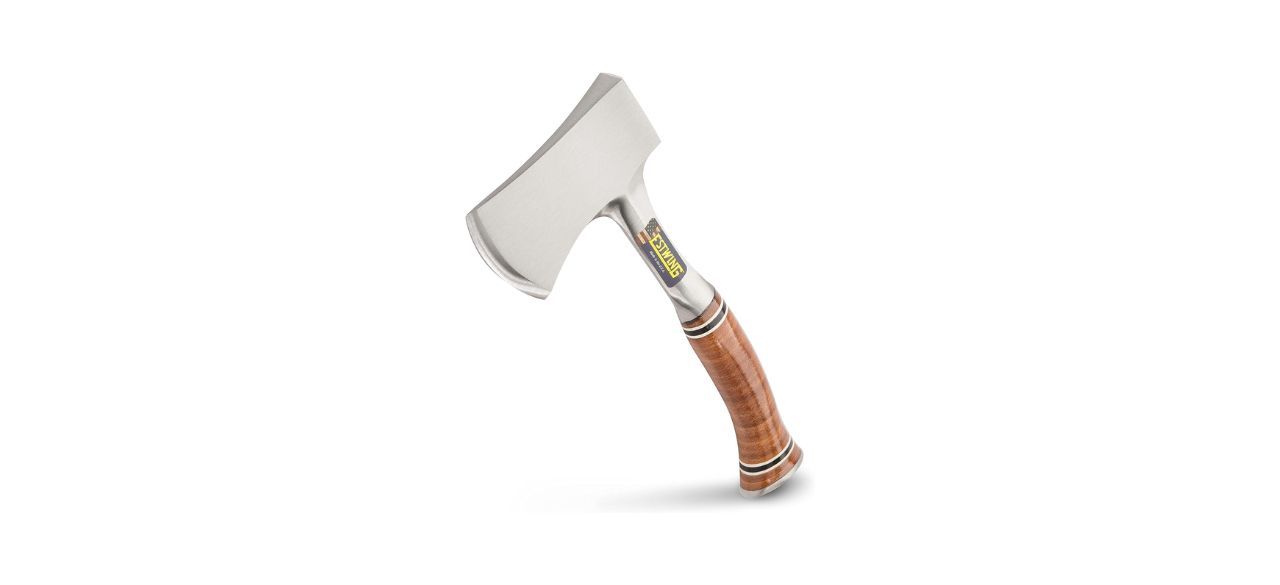 Terry recommends this reliable hatchet for breaking down small wood even smaller and chipping off kindling and tinder.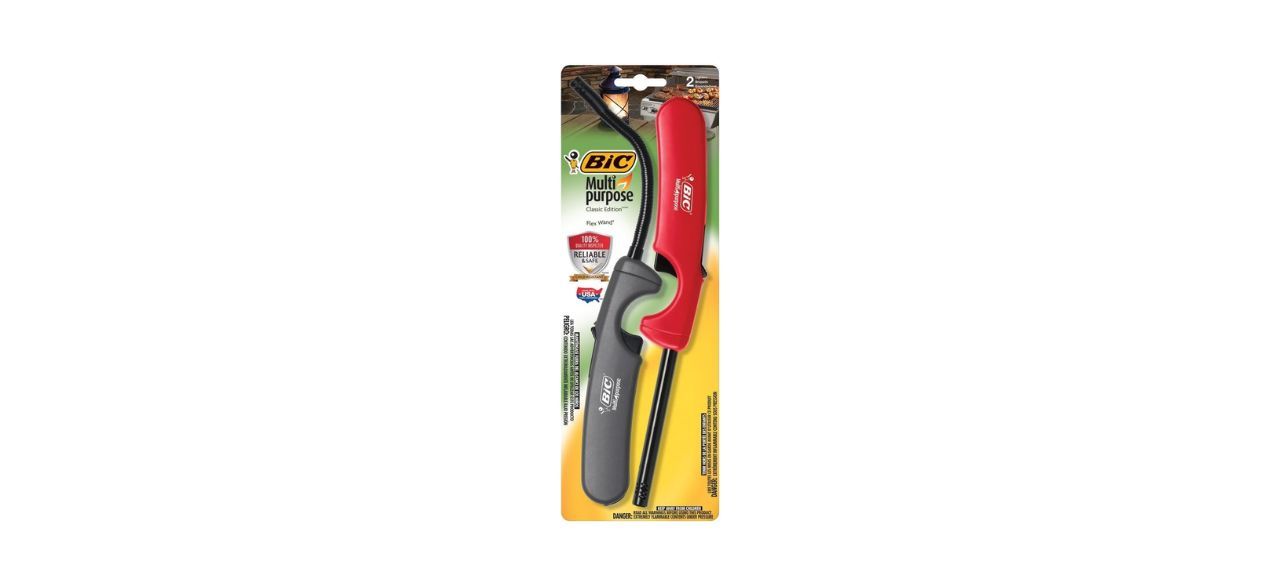 Bic Multipurpose Classic Edition Lighter and Flex Wand Lighter (Two-pack)
Terry prefers this lighter for the long reach and flexible neck that make it easier to light those hard-to-reach bits of tinder you boxed in with logs.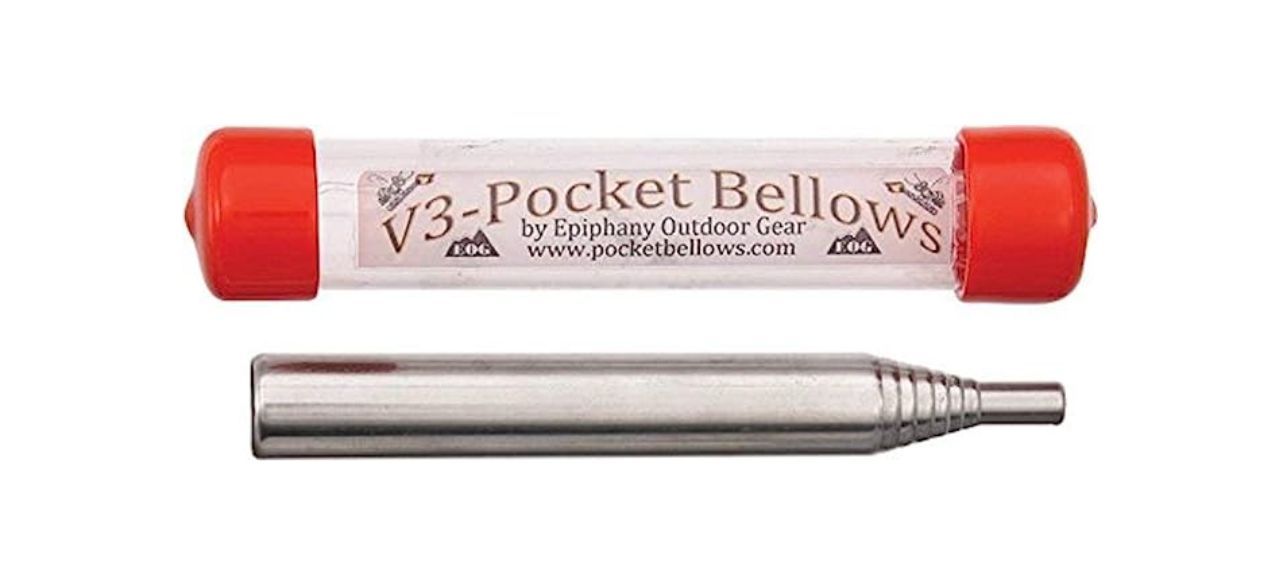 Epiphany Outdoor Gear Pocket Bellows
"Introducing airflow helps a ton in the incipient stage of the fire and can help small fuels catch more efficiently," Terry said. It's lightweight and collapsible.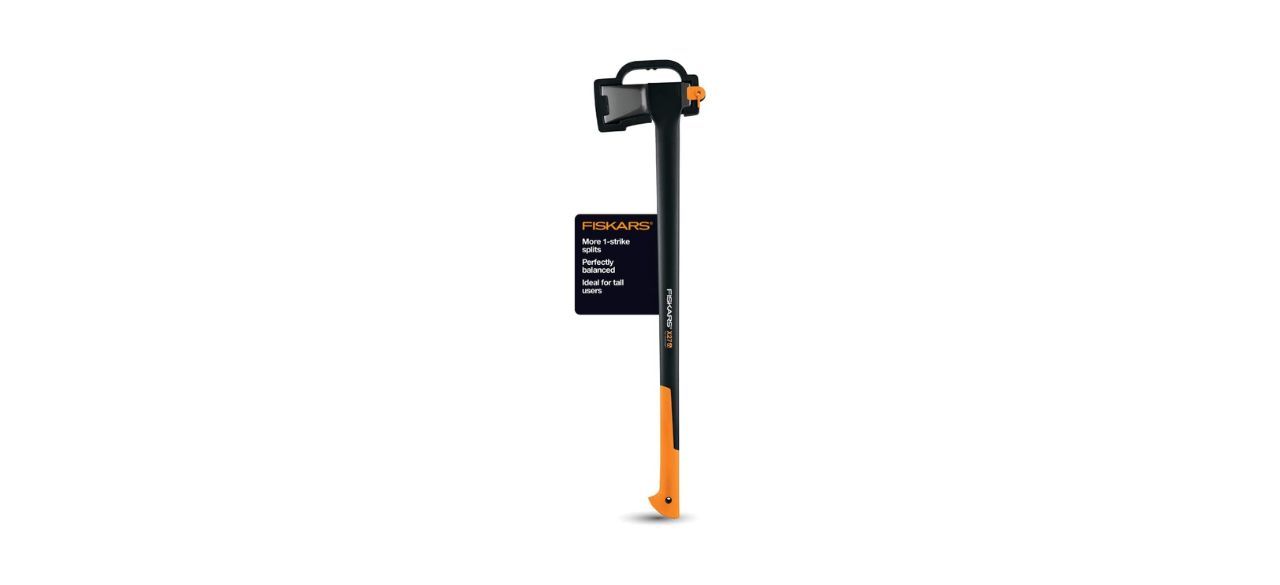 For breaking down large rounds or big pieces of wood, opt for this wood-splitting axe that features a hardened forged steel blade that stays sharp. The Fiskars splitting axe also features a shock-absorbing handle.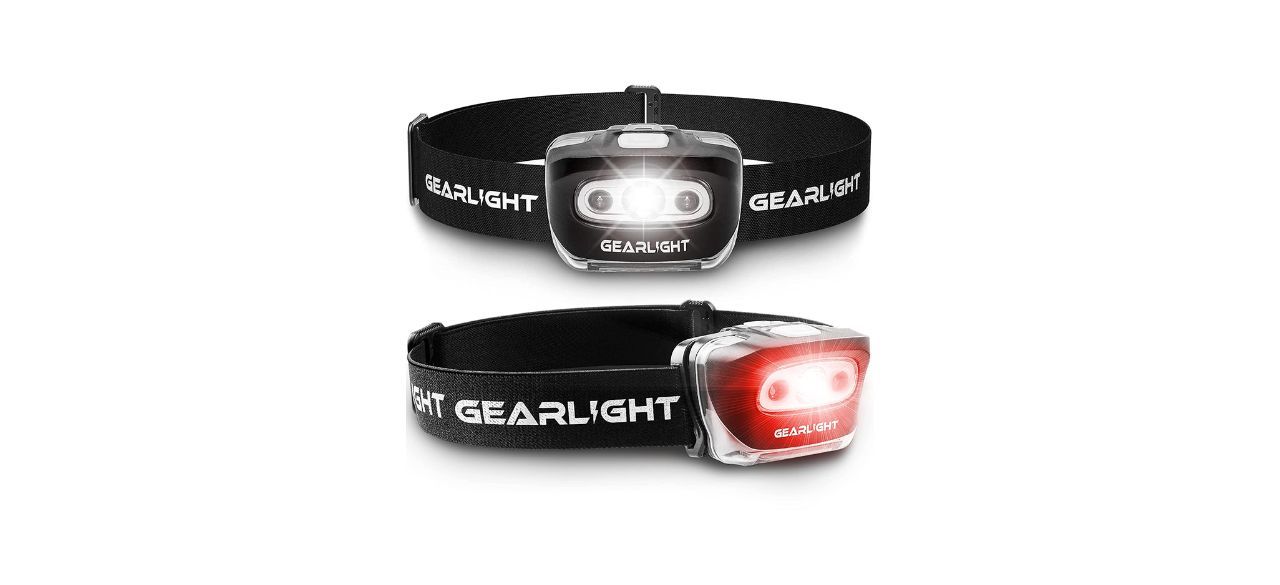 Never fumble around in the dark again when creating a bonfire, thanks to this convenient headlamp. The LED lights generate a bright beam that lasts for up to 10 hours.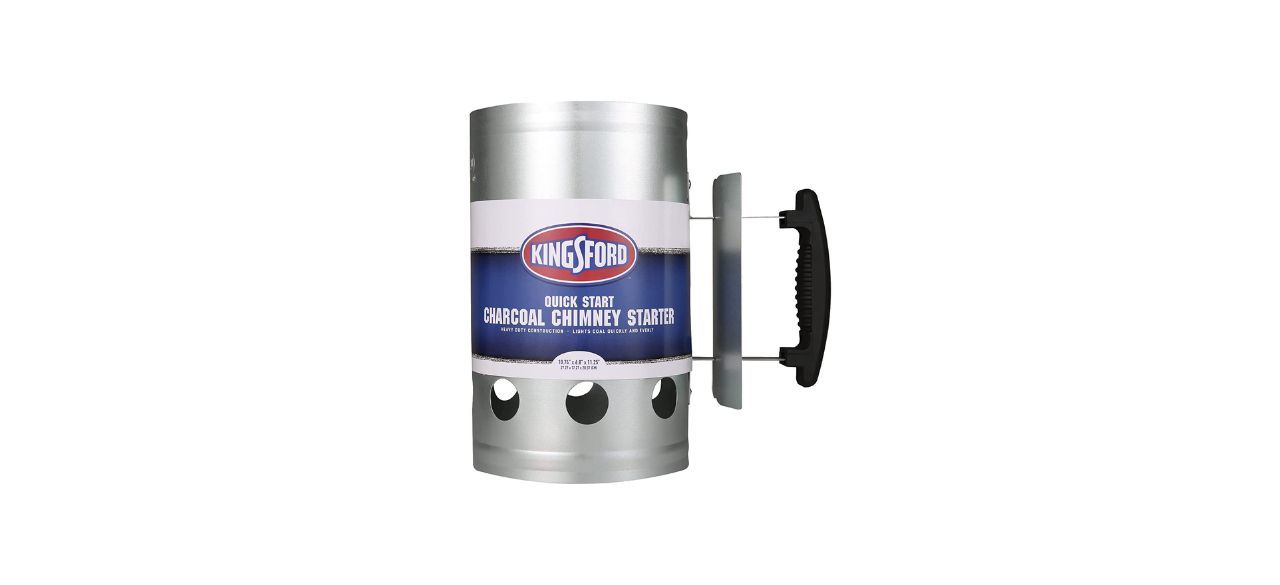 Kingsford Heavy Duty Deluxe Charcoal Chimney Starter
For those who prefer to use charcoal for their bonfires, this chimney starter drastically cuts down the time it takes. It features a heat shield and a stay-cool handle for safety.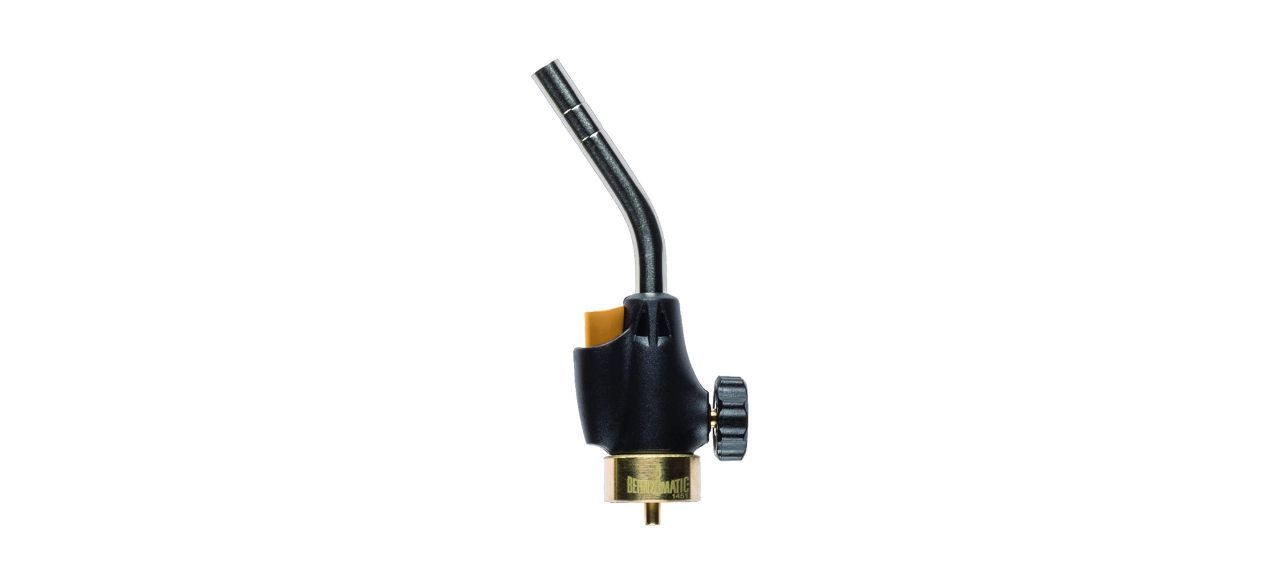 Bernzomatic Worthington Trigger Start Propane Torch
This propane torch with a trigger start ignition quickly gets a fire started, whether you're having a backyard bonfire or want to start a campfire. Also, the flame control valve easily sizes flame and extinguishes it when finished.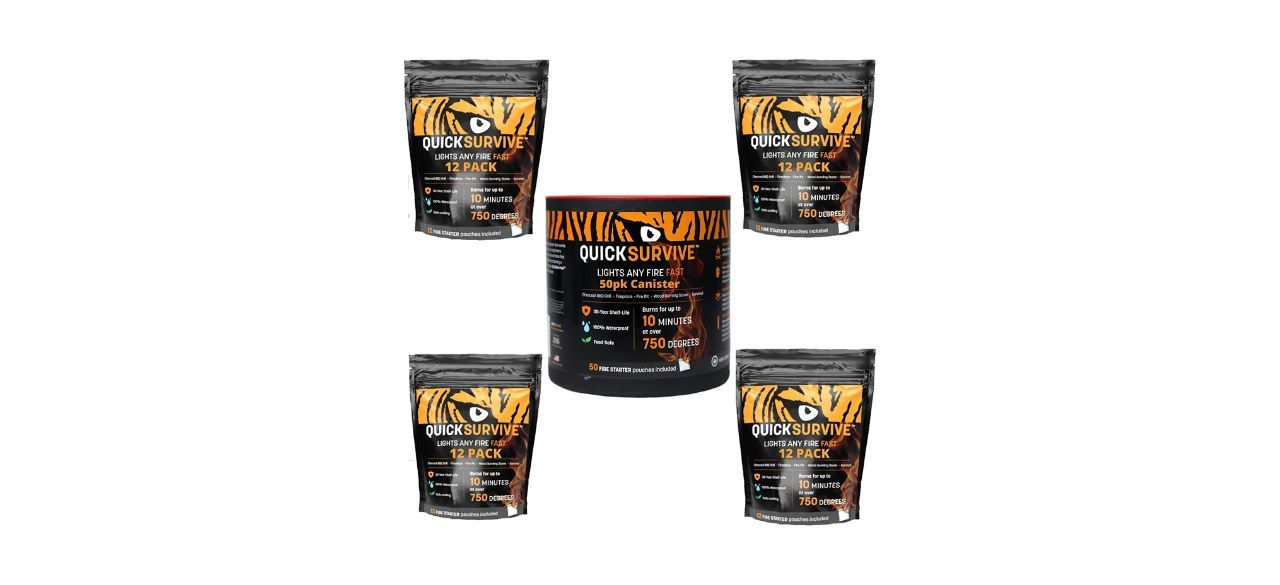 QuickSurvive All-Purpose Waterproof Fire Starters
If the weather isn't cooperating or you need to light a fire pit or campfire fast, opt for these all-weather and waterproof fire starters. It will start a fire if it's directly lit or struck with a magnesium flint striker.
Want to shop the best products at the best prices? Check out Daily Deals from BestReviews.
Sign up here to receive the BestReviews weekly newsletter for useful advice on new products and noteworthy deals.
Bre Richey writes for BestReviews. BestReviews has helped millions of consumers simplify their purchasing decisions, saving them time and money.
Copyright 2023 BestReviews, a Nexstar company. All rights reserved.