Top vacuum deals on Dyson, Shark and Eureka
Black Friday is the perfect time to splurge on items like TVs and computers, but you can also save serious money on more practical items like vacuums. With so many Black Friday vacuum deals to choose from, you can find premium models that make cleaning your floors a breeze at a fraction of their regular cost.
The BestReviews Testing Lab has tested dozens of vacuums, and we're excited to see discounts on some of our favorite models, including the Dyson V12 Detect Slim and the Roomba s9+.
Last updated on Nov. 27, 2023, at 8 a.m. PT.
Stick vacuum deals
Stick vacuums are lightweight and easy to maneuver around your house and between floors. Some are even versatile enough to convert to a hand vac.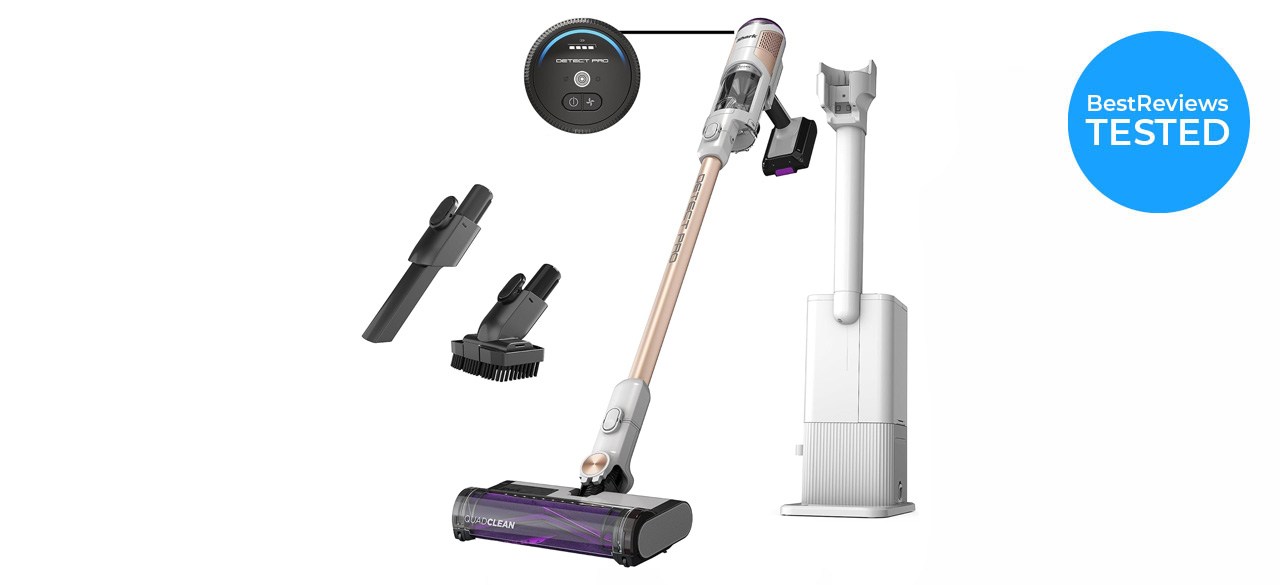 16% OFF
Hate emptying vacuum bins? Then you'll love that this Shark stick vac empties at its base for up to 30 days of cleaning. It also recharges there, so it's always ready to use. Built-in filtration keeps dust and debris out of the environment, ideal for allergy sufferers. Like similar models, it's lightweight and easy to glide from room to room.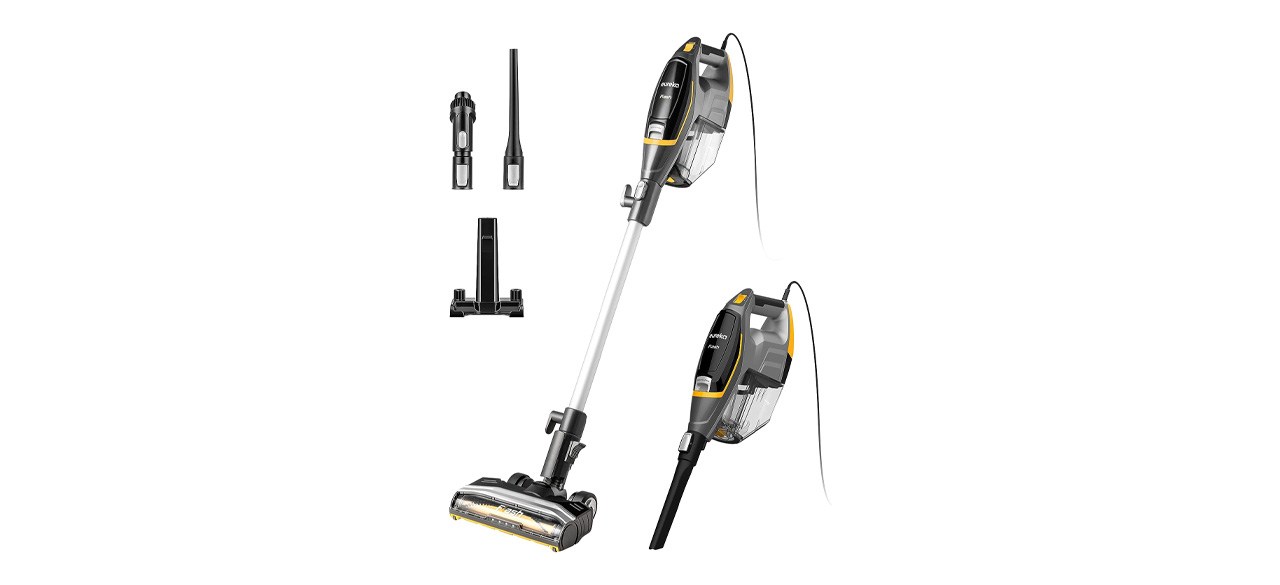 $45 OFF COUPON
Weighing just over 6 pounds, this lightweight stick vacuum makes cleaning your floors a breeze. It has advanced swivel steering that allows for smooth, effortless maneuvering even in tight places, as well as LED headlights to make sure you don't miss any dirt. The 30-foot cord is long enough to clean an entire room without changing outlets, too.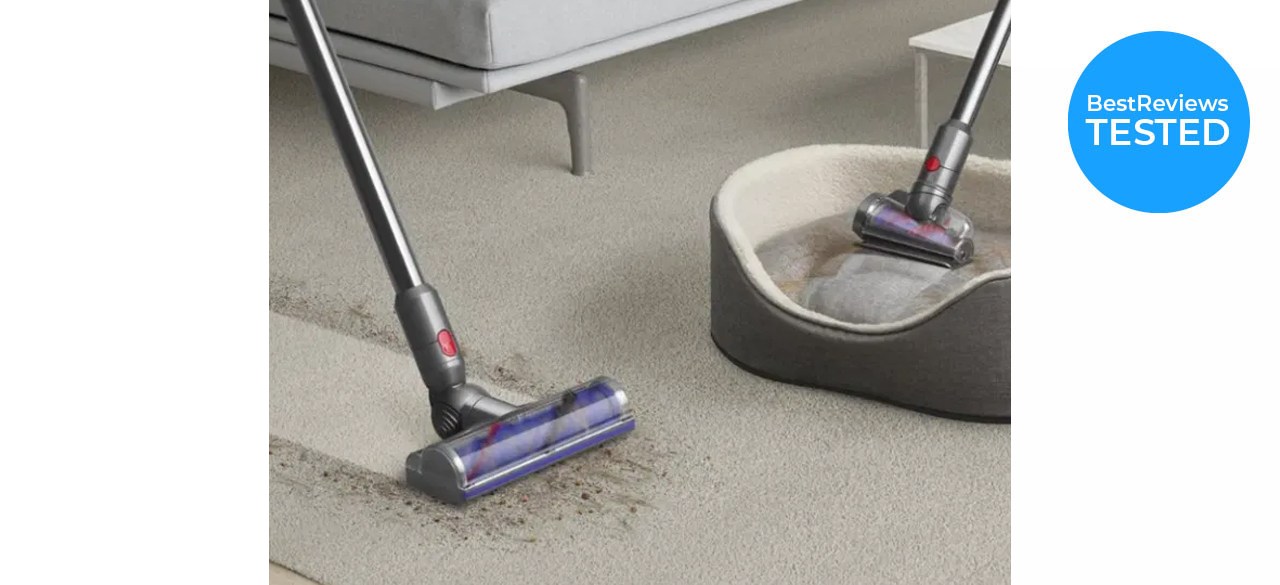 36% OFF
When we tested the Dyson V8, we were struck by how lightweight and efficient it was. The detangling feature ensured the brush roll never got tangled with long hair, and its superior suction made quick work of messes on both hard flooring and carpeting. We also loved its sleek, simple appearance and how easy it was to change attachments.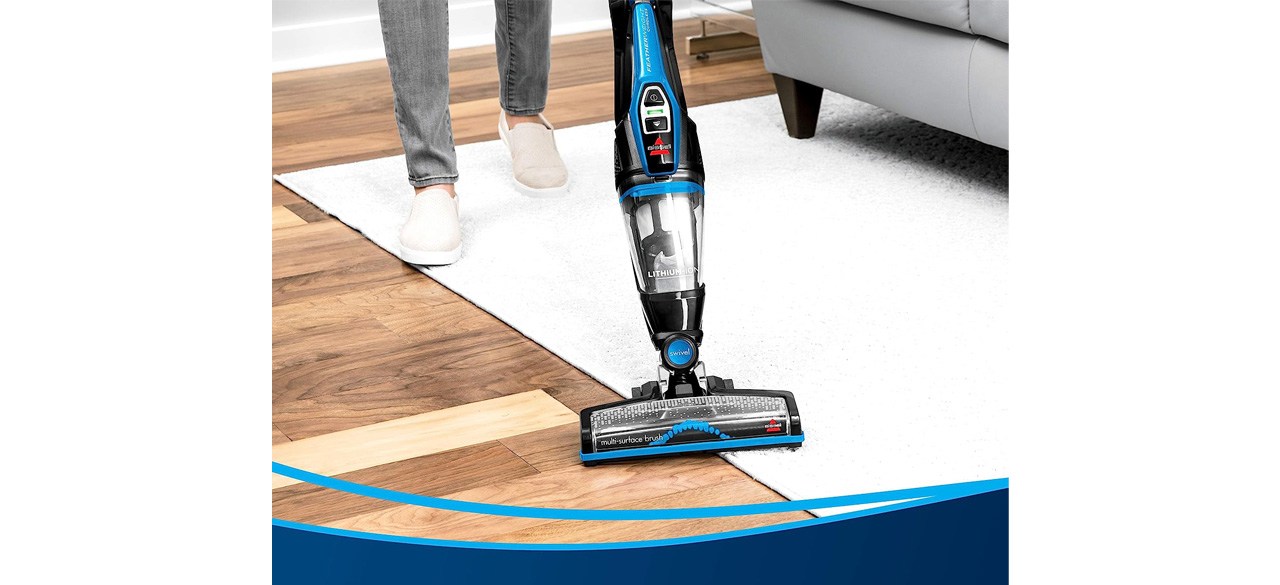 22% OFF
This cordless stick vacuum has a two-way folding handle that makes storage much easier. It also offers an extended reach to clean under furniture and 20 minutes of cleaning time on a single charge. It even converts to a hand vac to allow you to clean hard-to-reach areas or inside your car.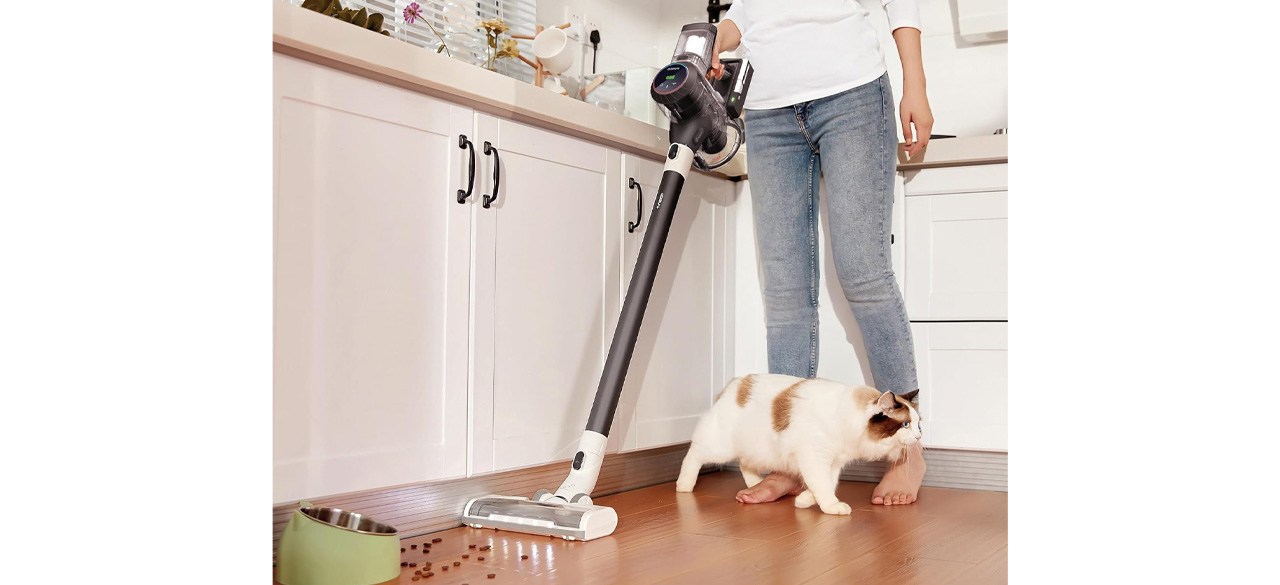 30% OFF + 5% OFF COUPON
With a full-color LED display that monitors the battery level, suction performance and cleaning progress, figuring out what's going on with this stick vacuum is easier than ever. While it's 40-minute runtime is long enough for an uninterrupted whole-house cleaning, this lightweight model also features a detachable battery that allows you to buy an extra battery pack and keep going.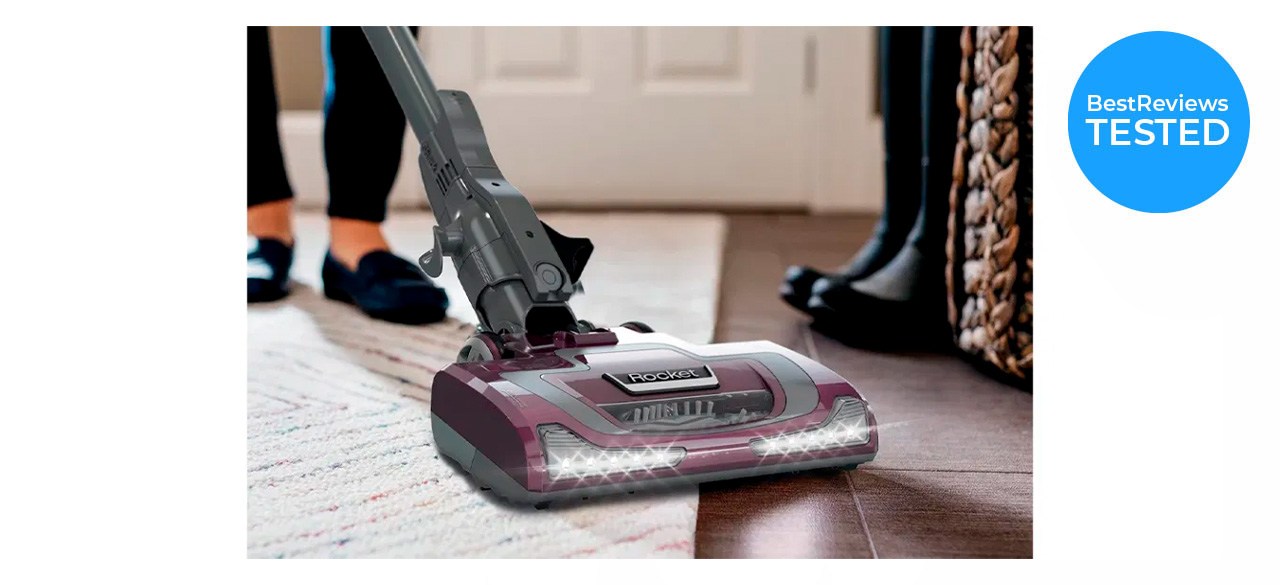 52% OFF
Never worry about touching the mess while using this corded stick vacuum, thanks to the extra-large dust cup that ejects debris with the touch of a button. Powerful LED lights reveal hidden pet hair, debris or Legos in its path, so you can figure out where to vacuum. It also comes with attachments and specialized pet tools.
Other stick vacuum cleaner deals worth checking out
Shop-vacuum deals
When cleaning more difficult messes, a shop vacuum can handle both dry and wet debris. With one of these industrial models, you can clean everything from puddles in your laundry room to sawdust in your garage.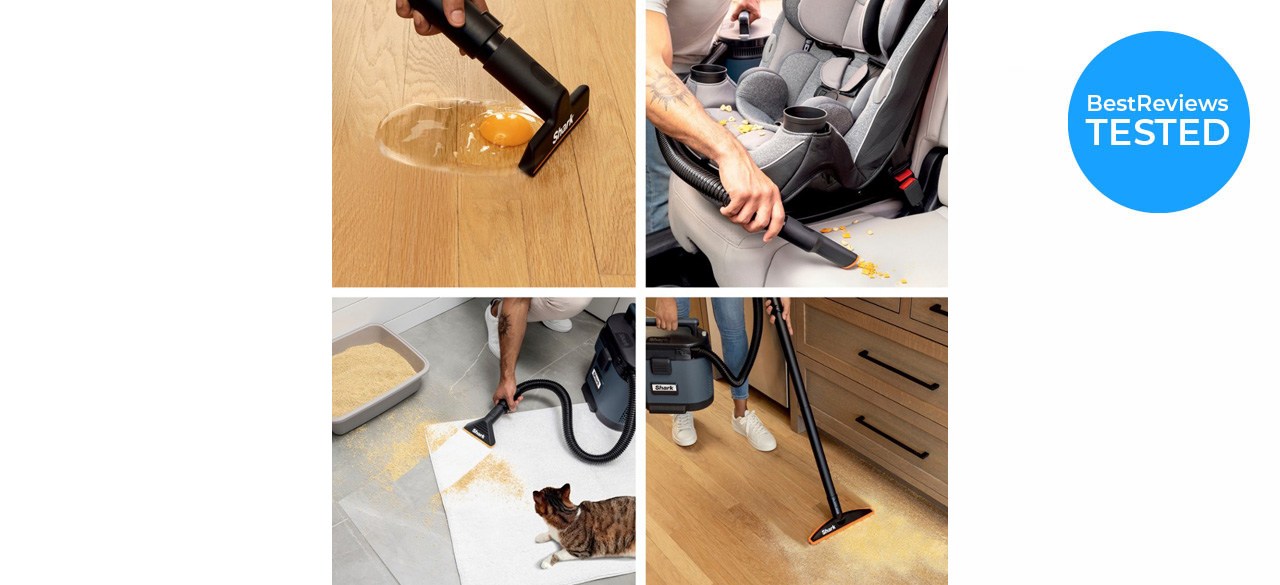 23% OFF
During testing, we loved how compact this shop vac was, making it easy to store for regular use. It also allows you to use any plastic bag inside the dust bin and has a self-rinsing cycle to make cleanup much easier. It comes with several attachments, too — we were especially impressed by the squeegee tool, which effectively extracted liquid from carpeting in just over a minute.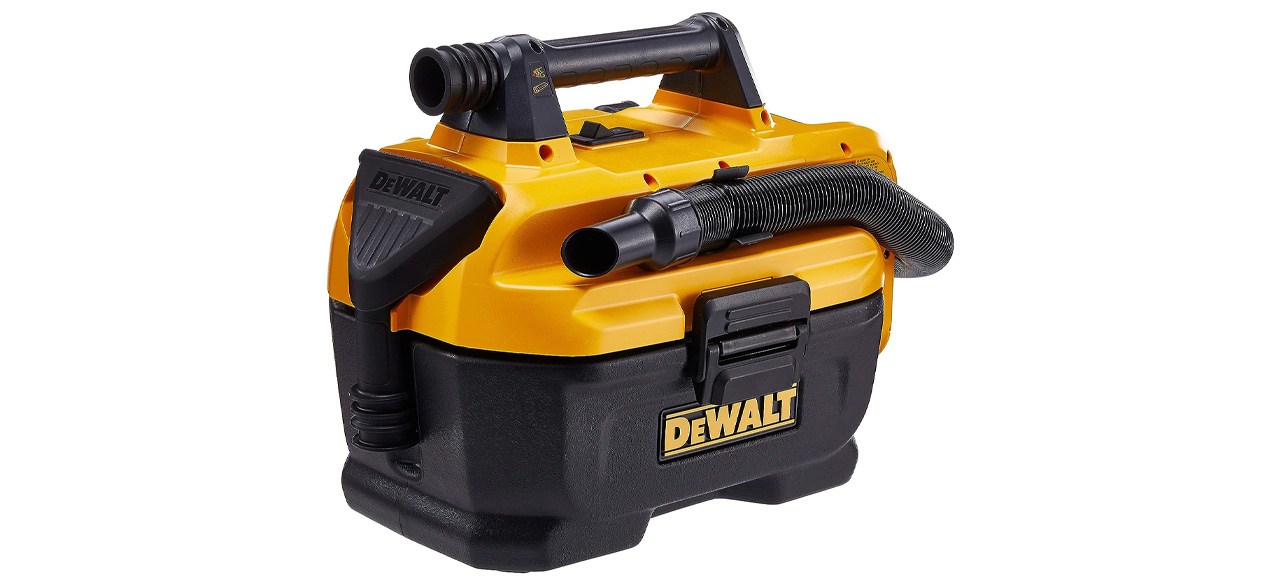 19% OFF
This shop vac can hold up to 2 gallons of debris, so it can handle large messes. It has a heavy-duty, crust-resistant hose and onboard storage for the hose and its accessories. The filter is also easy to wash and can trap dust and other particles as small as 0.3 microns.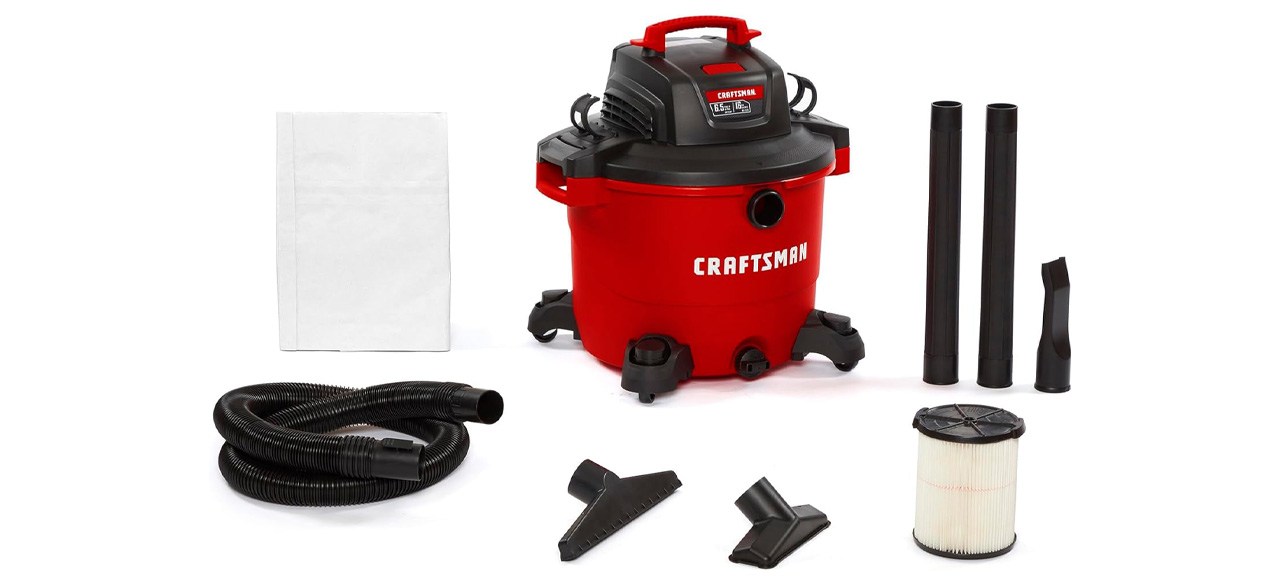 16% OFF
With a 16-gallon capacity, this heavy-duty vacuum is capable of cleaning up big messes without stopping to empty it out. Regardless of what you clean, the oversized drain allows you to conveniently empty liquids. As a bonus, it also features a rear-blowing port to get rid of leaves in your garage or grass clippings on the driveway.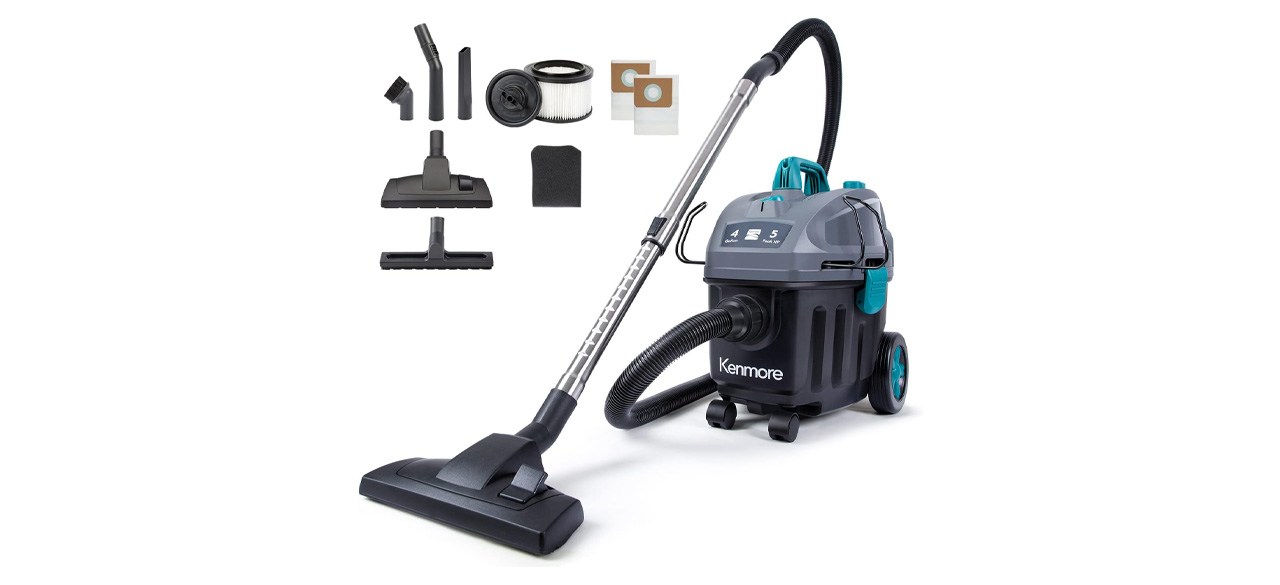 18% OFF
Tough jobs aren't an issue with this versatile vacuum that can tackle wet and dry messes in the house, garage or shop. It holds 4 gallons and has 360-degree casters, making it effortless to maneuver. The 18-foot retractable cord and extendable wand also allow you to go wherever you need to clean.
Other shop vacuum deals worth checking out
Robot vacuum deals
If you want a hands-off approach to cleaning your floors, a robot vacuum can do all the work for you. Some models are even self-emptying, so you don't need to worry about emptying the dust bin for up to two months.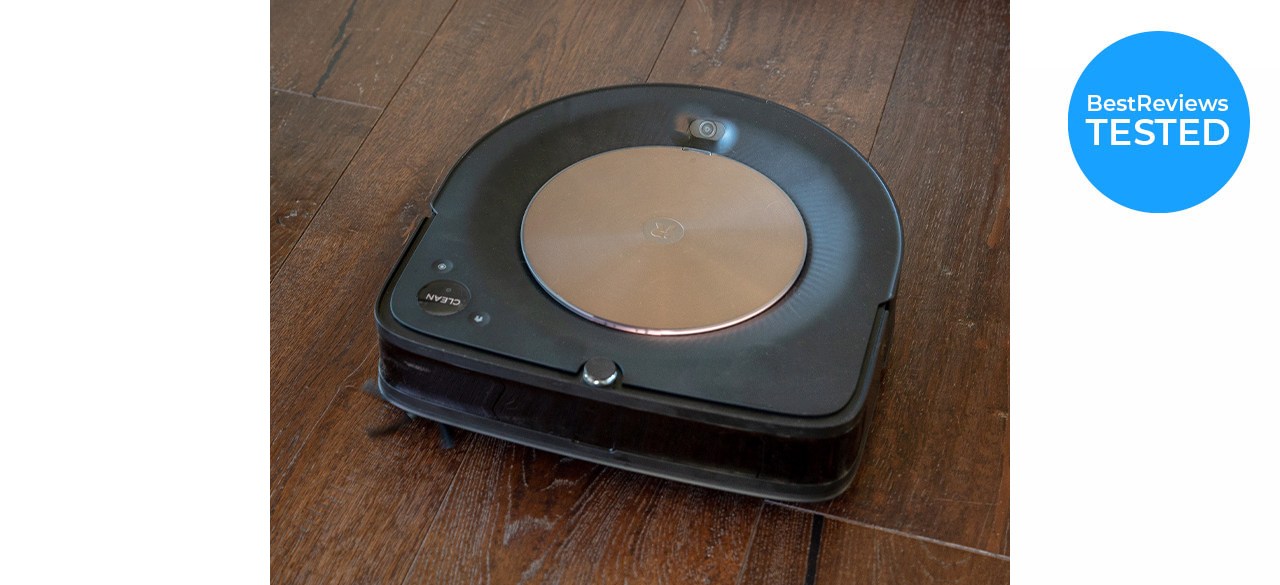 30% OFF
The Roomba s9+ earned the highest marks across the board when we tested dozens of robot vacuums. We were especially impressed by its ability to remove pet hair and thoroughly clean different types of debris from carpeting. It also has a unique D-shape that allowed it to clean more effectively in corners and along walls than round models. It cleaned for 107 minutes on a single charge, too.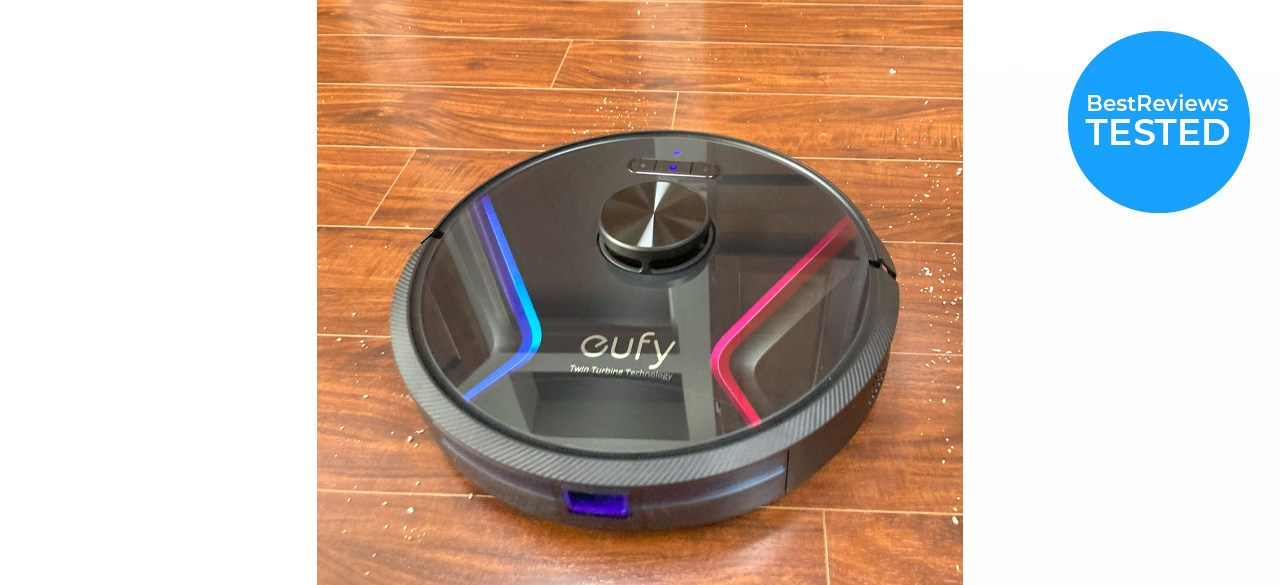 30% OFF
The Eufy X8 was another robot vacuum that impressed us with its pet hair performance on both hard floors and carpeting. It also offered impressive navigation and mapping features, using laser sensors to easily move around furniture, obstacles and tight angles in our testing area. We loved how easy the connected app was to use, too.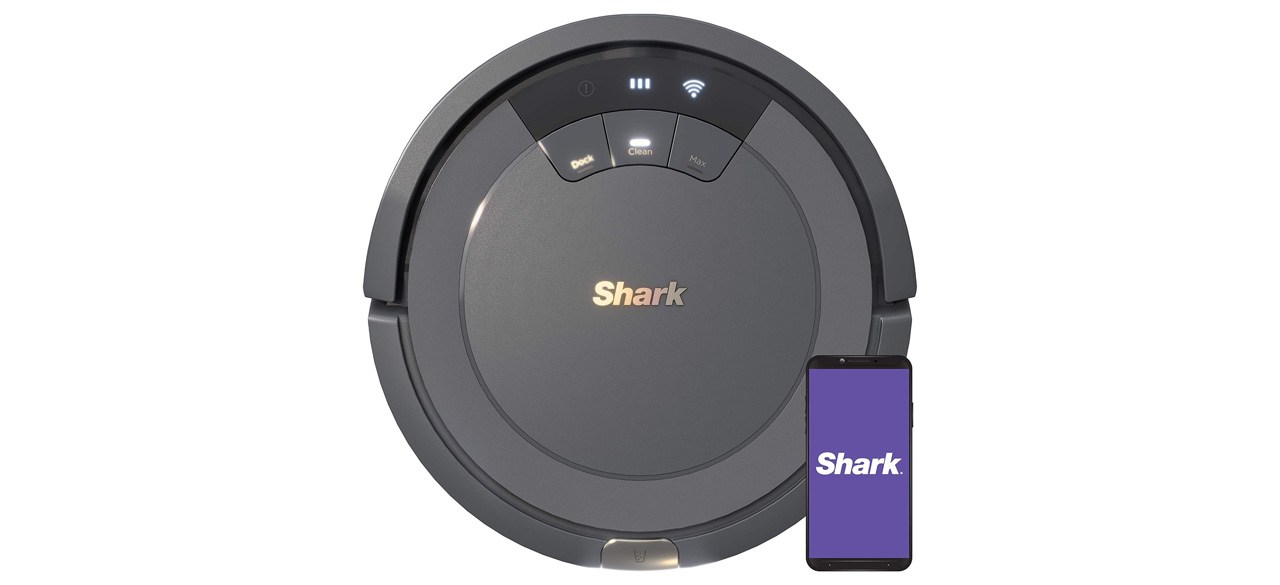 43% OFF
With the SharkClean app, you can schedule this robot vacuum to clean whenever you want or stop and start cleaning as needed. Plus, it's also compatible with Amazon Alexa or Google Assistant for effortless commands. Intelligent sensors keep it from falling down stairs and avoid bumping into walls and furniture.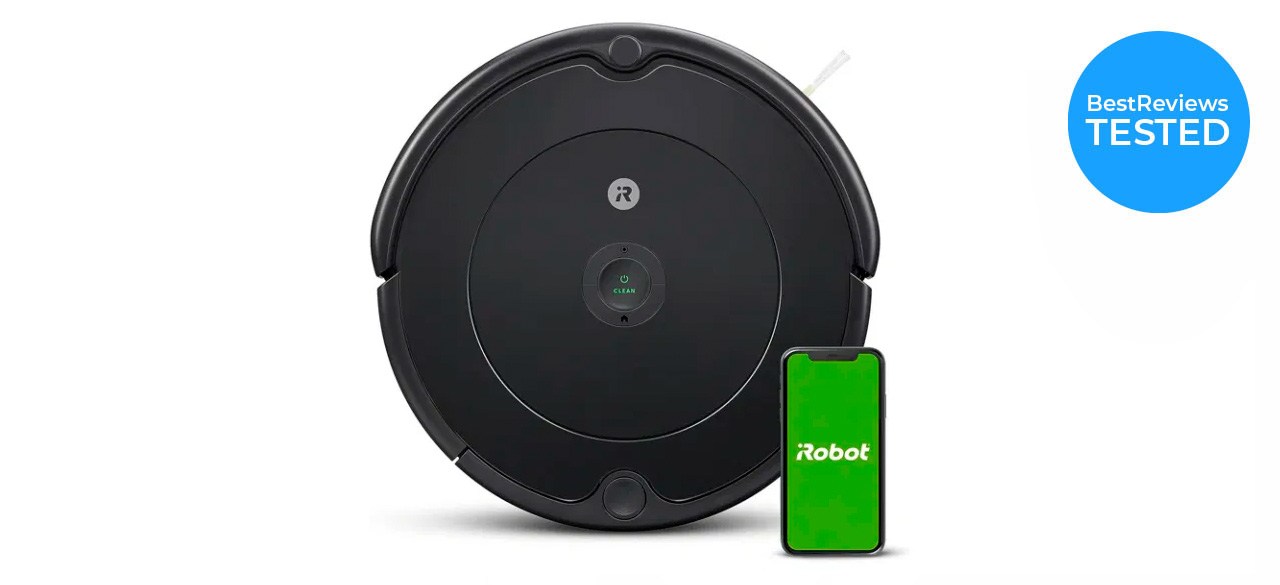 42% OFF
We tested this budget-friendly Roomba and found it to be ideal for those who want simple push-button controls and basic features. We sent it to vacuum different types of debris on both carpeting and hardwood floors and noted that its bump-and-go navigation system did a pretty decent job, but it sometimes repeated sections of the floor and missed others. It ran for about 75 minutes before automatically docking and recharging without having to lift a finger.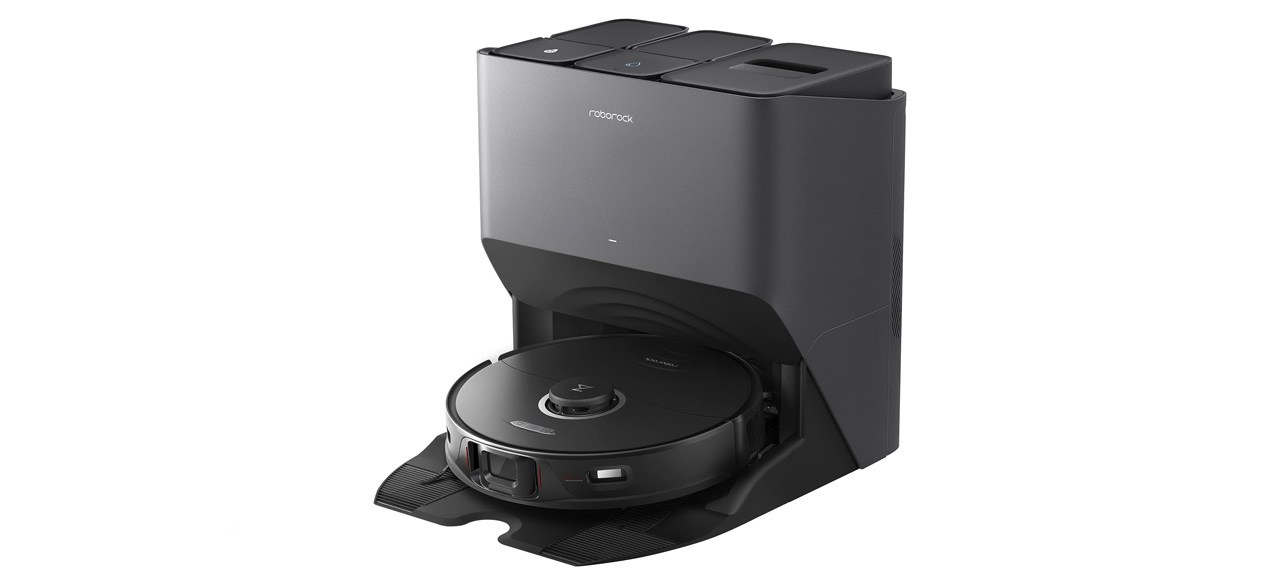 25% OFF
The S8 is arguably roborock's most comprehensive robotic vacuum. It features a dock that empties, cleans and dries so you can relax. It's a vacuum and mop in one that delivers powerful suction and cleans all types of flooring. With excellent obstacle avoidance, you can count on it to do its job without getting caught on objects in its path as it navigates your home with ease.
Other robot vacuum deals worth checking out
Cordless vacuum deals
With a cordless vacuum, you never have to worry about moving outlets while cleaning. The best models offer impressive suction and battery life to clean as effectively as corded models.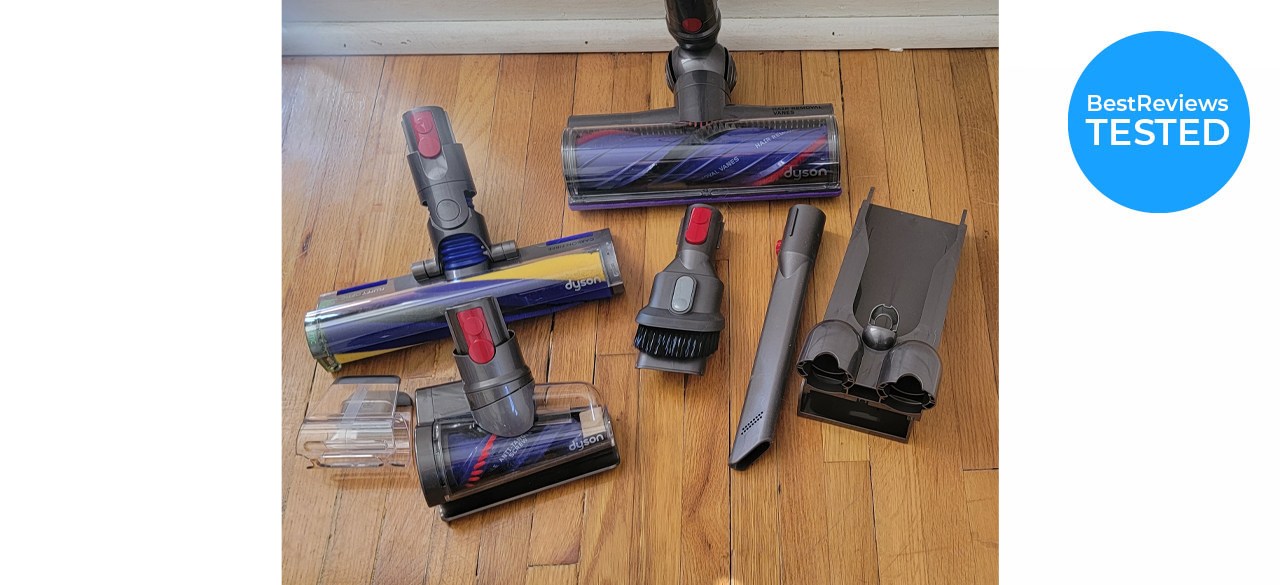 18% OFF
This lightweight, cordless model was easy to maneuver around furniture and in tight corners. Its laser light was our favorite feature, though, illuminating even "invisible" dust and hair on floors to ensure they were as clean as possible. It cleaned for 39 minutes in its Medium power mode, too, so we could clean our entire testing area without recharging.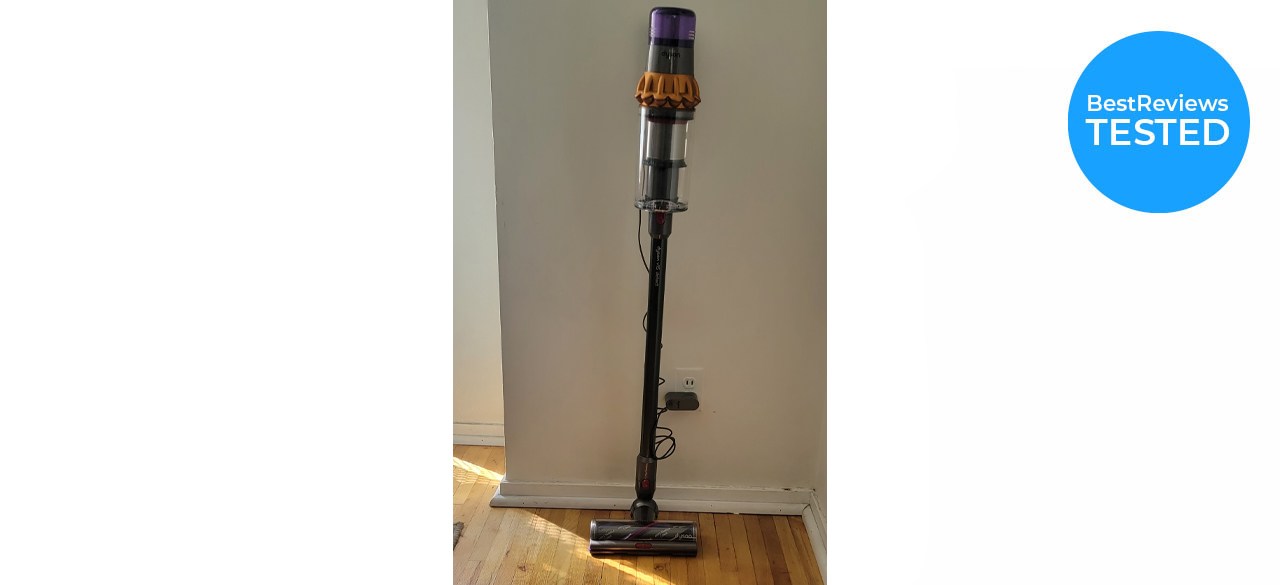 20% OFF
When we tested the Dyson V15 Detect, it removed all types of debris, including pet hair, from various flooring surfaces with ease. It also provided 43 minutes of cleaning time in Auto mode, which allows it to automatically adjust its suction based on the mess, and 69 minutes in Eco mode. Its laser feature really blew us away, revealing dust and pet hair on floors that looked clean so we could thoroughly clean the area.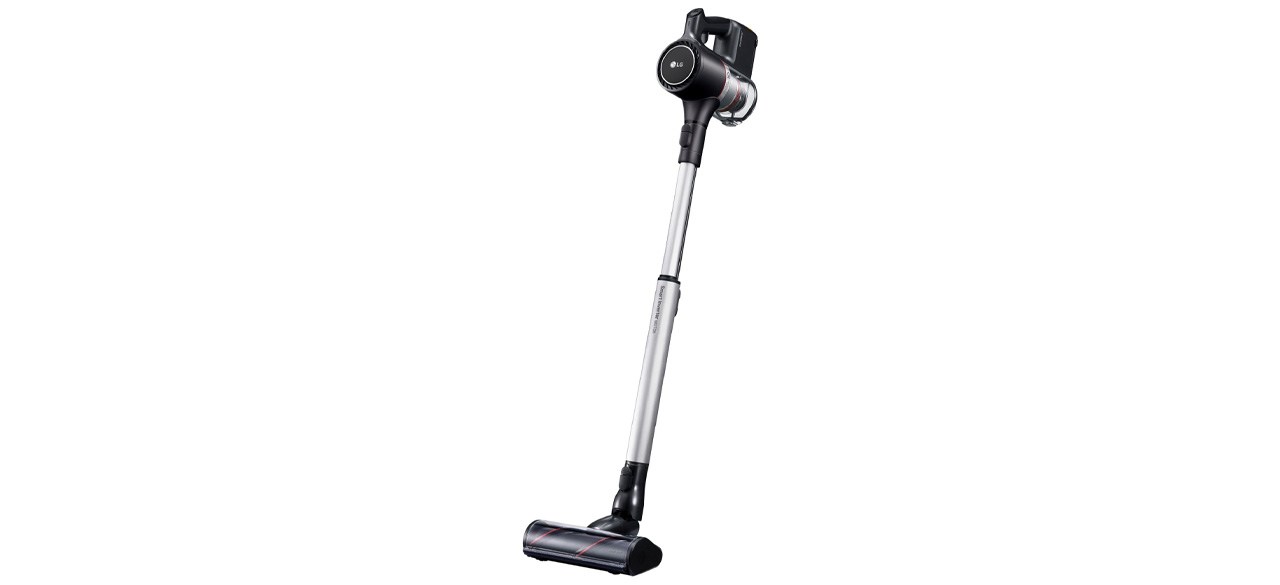 38% OFF
With a rechargeable battery that can clean for up to 50 minutes, this cordless vacuum makes it easy to clean an entire floor. It allows you to power it up and adjust its power settings with just the touch of a finger, so you don't have to worry about fatigue while vacuuming. It also features a 5-step filtration system that filters out up to 99.99% of dust.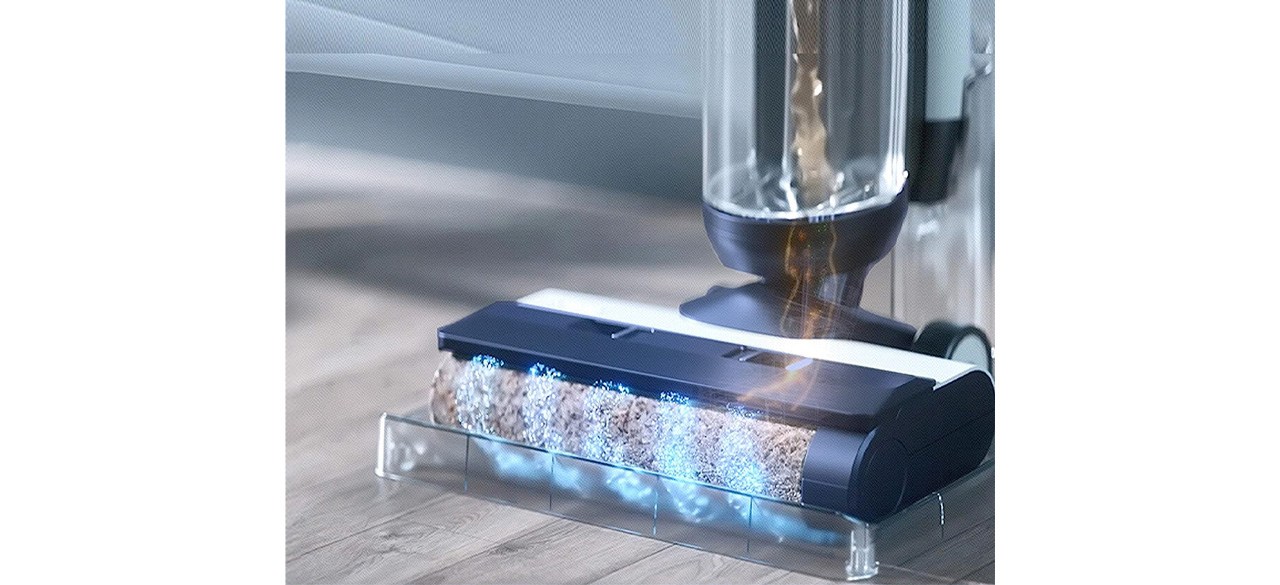 35% OFF + 5% OFF COUPON
As a smart wet-and-dry vacuum, it's capable of tackling any sticky or dirty mess on hard floors by automatically adjusting the suction, brush-roller speed and water flow. Its brush roller gets closer to the baseboard and tight corners to clean places other vacuums can't reach. Plus, its hands-free, self-cleaning function ensures you never have to touch a dirty roller ever again.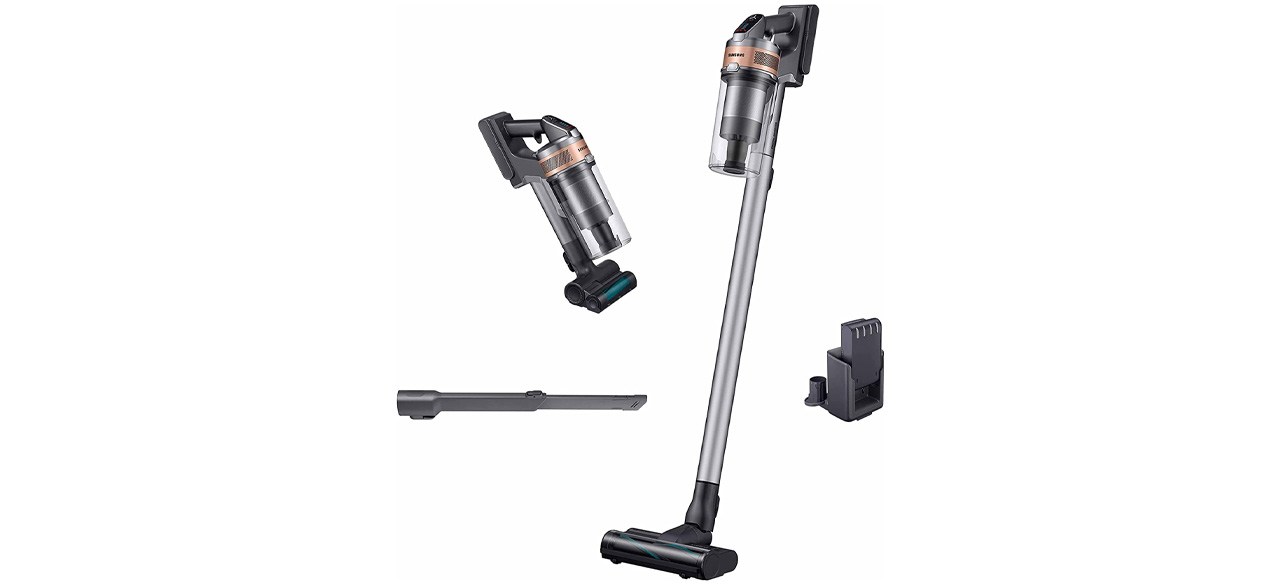 25% OFF
From carpet to tile to hardwood floors, this cordless vacuum thoroughly cleans nearly every surface in your home. It's specifically designed to remove pet hair and fine particles on rugs or furniture using the included attachment. It also features a digital display to effortlessly check notifications, including airflow issues, clogs, power level and more.
Other cordless vacuum deals worth checking out
Handheld vacuum deals
Handheld vacuums are portable, making them ideal for cleaning the stairs, inside your car or other smaller areas. They're also perfect for cleaning up smaller messes, like cereal spilled under the table.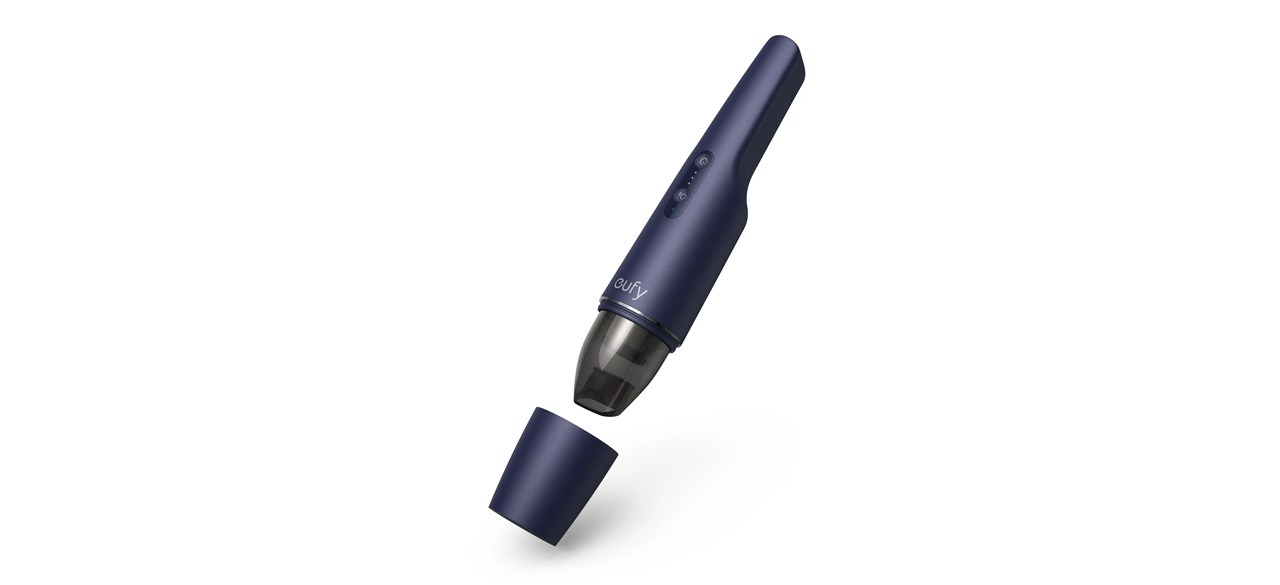 54% OFF
This incredibly lightweight, compact handheld vac weighs just 1.2 pounds, making it easy to use and store. It offers up to 13 minutes of cleaning time on maximum suction and can recharge via a USB charger anywhere in the house. It also comes with an extension nozzle and a 2-in-1 crevice tool to reach dirt in even the tightest areas.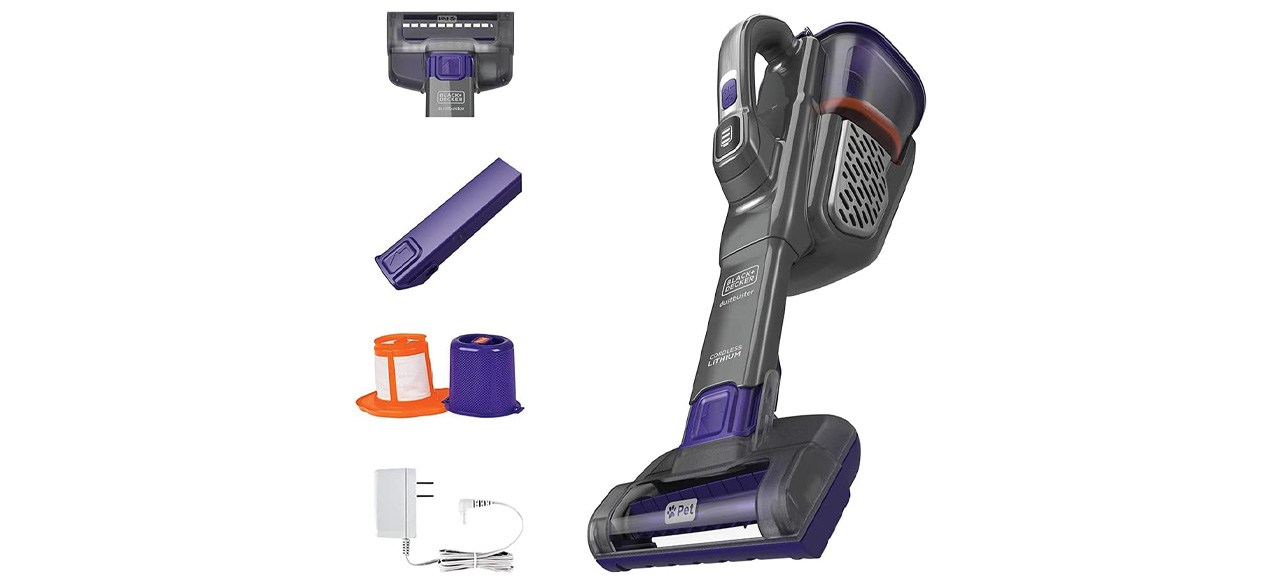 25% OFF
Pet hair is no obstacle for this handheld vacuum designed with motorized anti-tangle rubber bristles. It's designed with an extra-long crevice tool for hard-to-reach areas and a washable filter to save money. Plus, a battery indicator always lets you know how much charge is left.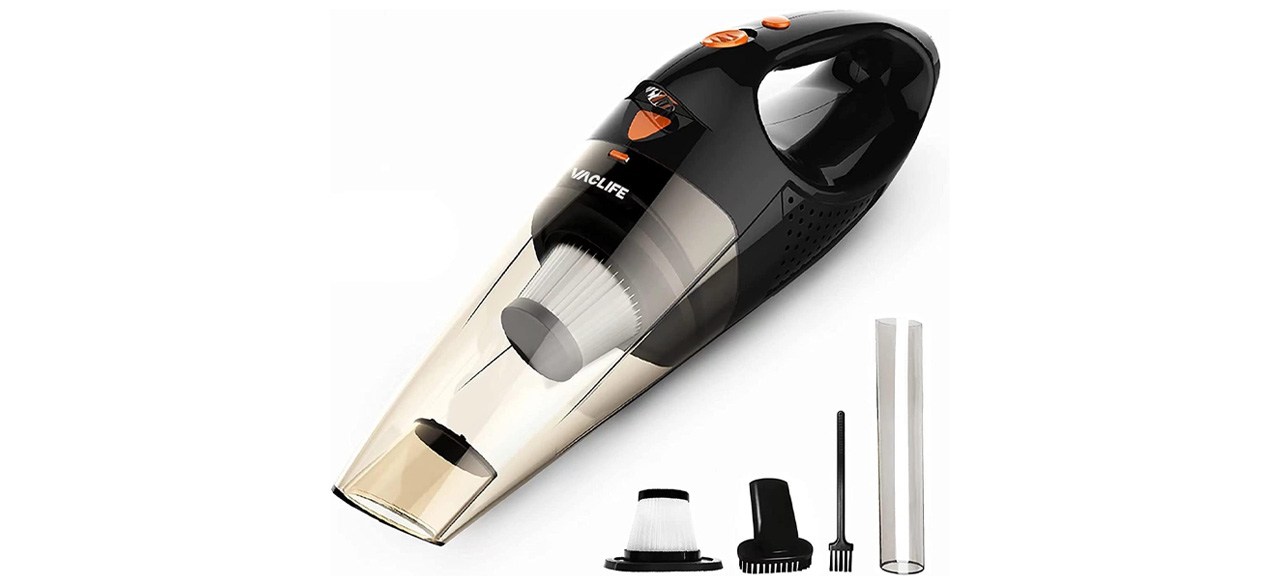 25% OFF + 30% OFF COUPON
Since it's cordless and lightweight, this portable vacuum is always ready to clean up quick messes in the kitchen, the car or the office. It features an LED light to see exactly what needs to be picked up and a washable filter that prevents blocking. A brush tool and crevice attachment are also included to help you reach more places.
Other handheld vacuum deals worth checking out
Upright vacuum deals
Upright vacuums deliver powerful suction to deep clean your floors. You can find bagged and bagless models, but both types can hold more debris than other vacuums.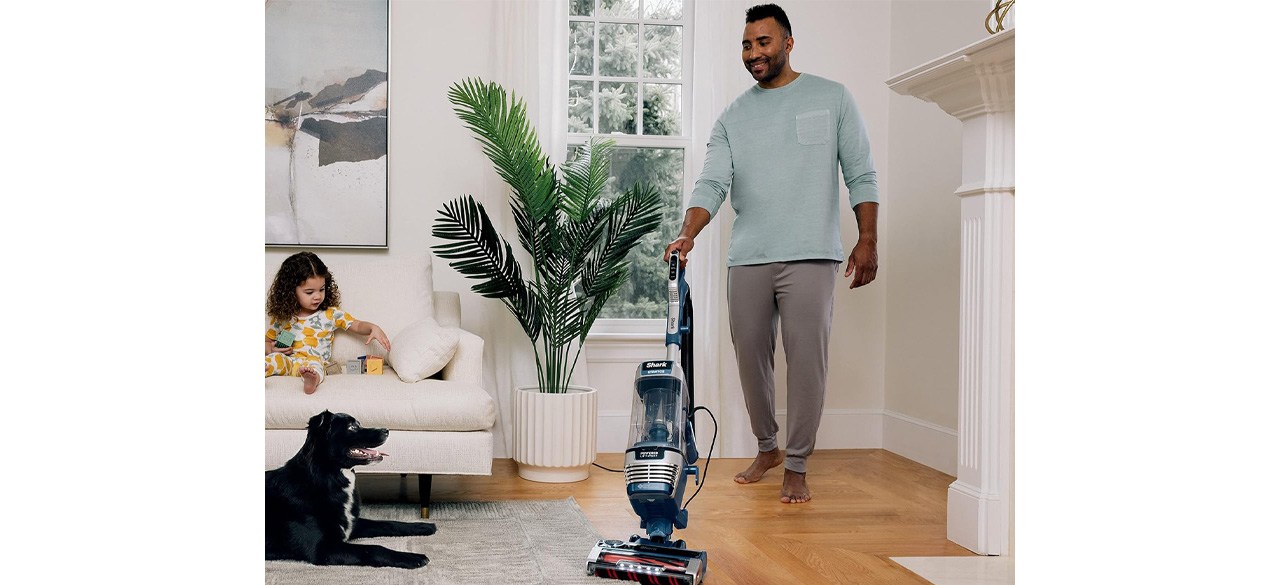 40% OFF
This powerful upright vacuum features a two-brush-roll system that helps deep clean carpeting and hard flooring, including top-notch hair pickup. It also offers a detachable wand to clean high and tight spaces easily. Its removable dust cup lets you empty it without getting your hands dirty, too.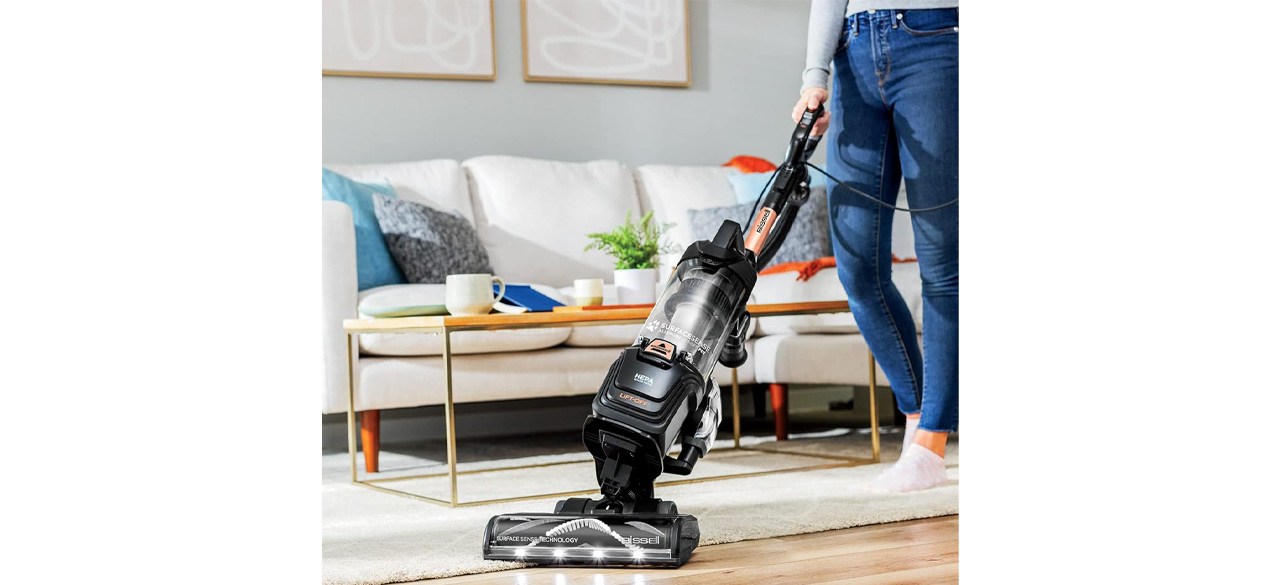 40% OFF
This upright vacuum provides excellent suction with its SurfaceSense technology that automatically adjusts based on the flooring type. It has a sealed HEPA allergen system that effectively contains dust and multiple tools to help you clean surfaces around your home. The LED headlights ensure you don't miss any dirt, too.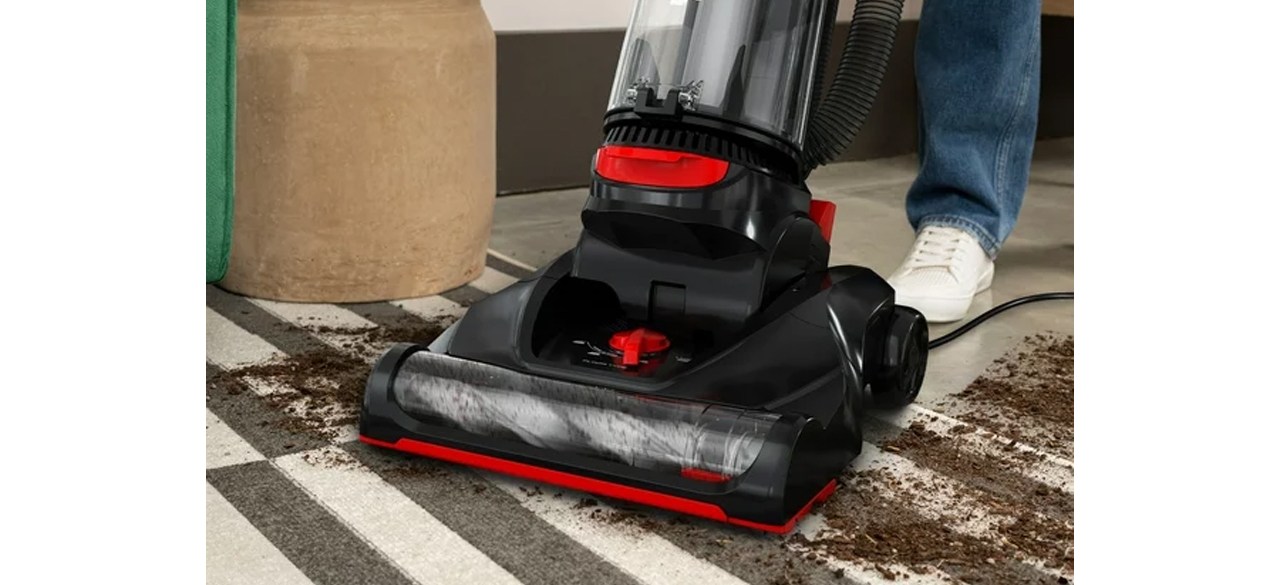 21% OFF
This upright vacuum comes with a specialized pet tool kit to help remove pet hair from all surfaces throughout your home. The dial controls provide four levels of height adjustment, so you can transition between floor types with ease. The extra-large dirt cup also empties with the press of a button to help keep your hands clean.
Other upright vacuum deals worth checking out
Where to get the best deals on vacuums?
You'll typically find the best Black Friday vacuum deals at big-name retailers like Best Buy, Walmart, Target and Home Depot. Amazon often offers the best savings, though, because it carries such a wide range of vacuum brands and types.
Don't forget to check manufacturer websites, though. Brands like Dyson, iRobot, Shark, Dyson and Bissell usually have Black Friday deals on their sites, which may include bigger savings. Always price-check deals you find at other retailers on the brand's website to ensure you get the best price.
How to choose the best vacuum cleaner?
Finding the right vacuum for your cleaning needs depends on the flooring surfaces in your home and the types of messes you usually deal with. Other factors like storage space and maintenance also play a role.
Consider your storage space
Start by thinking about how much room you have to store your vacuum. Upright and canister vacuums usually take up the most space and require a spot in a closet or other area. Stick and cordless vacuums are typically slim and compact, and some models even come with a wall mount for easy storage. Robot vacuums can generally sit on the floor in the corner of a room, so they don't need as much space, either.
Carpet and hard surface performance
If your home has many carpeted areas, it's essential to choose a vacuum with enough suction power to effectively clean those surfaces. Upright vacuums are usually the most powerful, but you can find some robot and stick vacuums with enough suction to pull dirt and pet hair out of your carpet.
An agitating brush roll is also crucial for cleaning carpeting because it helps lift dirt and debris from the carpet fibers. On bare floors, this feature can scatter debris around, though, so it's a good idea to choose a model that lets you shut the roll off when necessary.
Does it require filters, and where can you get them?
Some vacuums have replaceable filters you need to swap out every few months to keep the vacuum cleaning as it should. You'll want to factor in these maintenance costs to help you decide whether a certain model is a good fit for your budget.
For example, the Roomba s9+ uses a high-efficiency filter that iRobot recommends replacing every two to three months, based on how often you clean. In a year, you'll go through four to six filters, and each set of three costs $39.99 on the iRobot website. As a result, you could pay as much as $80 in maintenance costs for the s9+ each year.
Want to shop the best products at the best prices? Check out Daily Deals from BestReviews.
Sign up here to receive the BestReviews weekly newsletter for useful advice on new products and noteworthy deals.
Jennifer Blair writes for BestReviews. BestReviews has helped millions of consumers simplify their purchasing decisions, saving them time and money.
Copyright 2023 BestReviews, a Nexstar company. All rights reserved.