Your Friday has been rather quiet but you may or may not know that a cold front has been moving through our area. We will find partly cloudy skies behind the cold front tonight and Sunday. High pressure will dominate through the weekend. Afternoon high temperatures will be either side of 70° or so both Saturday and Sunday. Morning low temperatures will be in the 40s and 50s from north to south for Saturday and in the upper 30s north to mid to upper 40s south Sunday.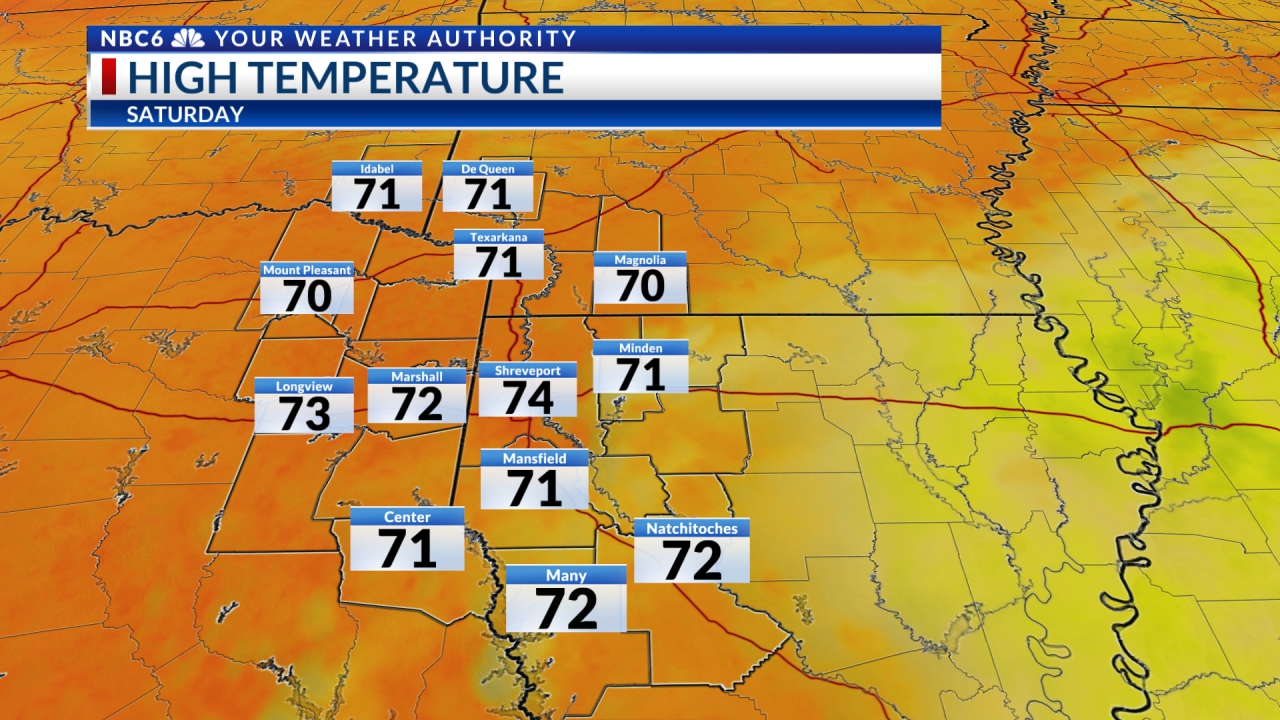 As we start the new work week, a strong upper-level trough will move into the central plains. At the same time, a SSW flow will bring in abundant moisture and humidity levels will be rising rapidly. A couple of disturbances may be noted moving through our area starting Sunday afternoon. Showers with isolated thunder will be possible Sunday into Sunday night. At the same time, a robust cold front will move through the ArkLaTex.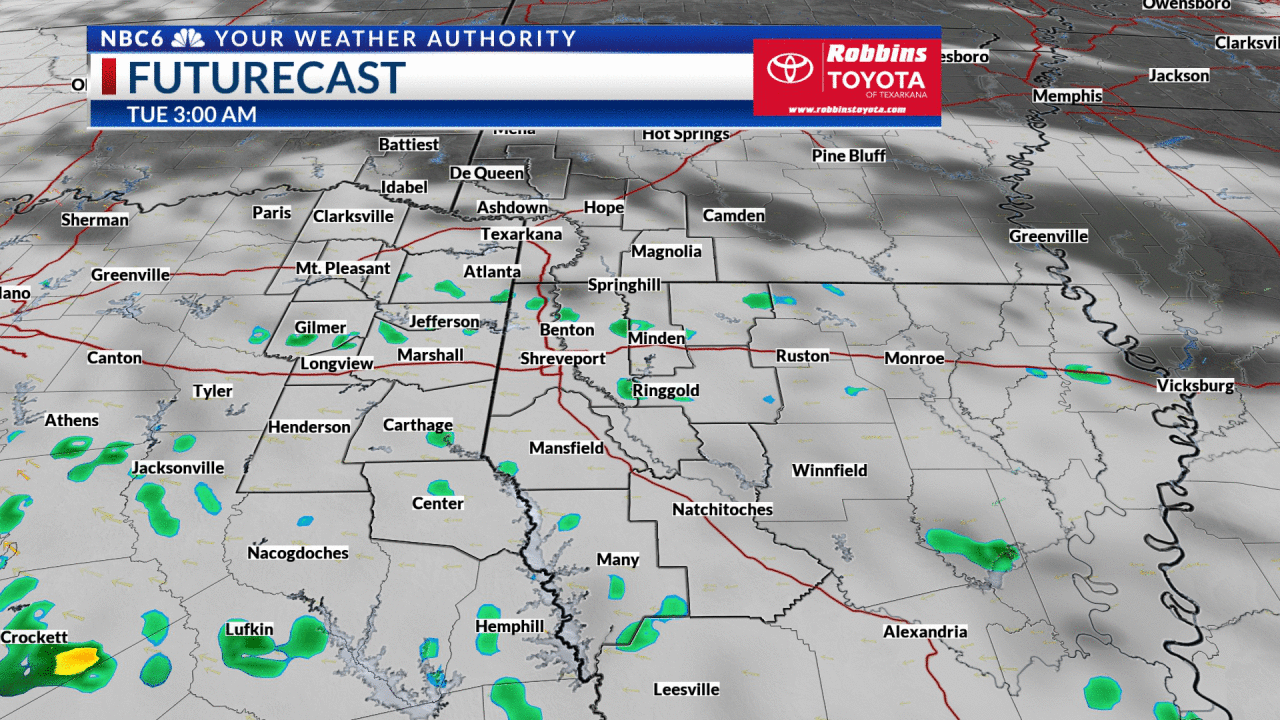 It appears that conditions could become rather volatile and severe storms could develop Monday into Monday night before ending. This will be monitored very closely. We dry out late Tuesday with much colder conditions. Wednesday night appears to be the coldest with a possible freeze for the northern half of the ArkLaTex.